Here are a few photos of perhaps the most remodeled-per-cubic-foot home you'll ever see, tucked away into a quiet Reno neighborhood. Its modest exterior gives only the faintest of clues of the nuggets of handiwork hidden within...let's start outside with a tour of the grounds.
The front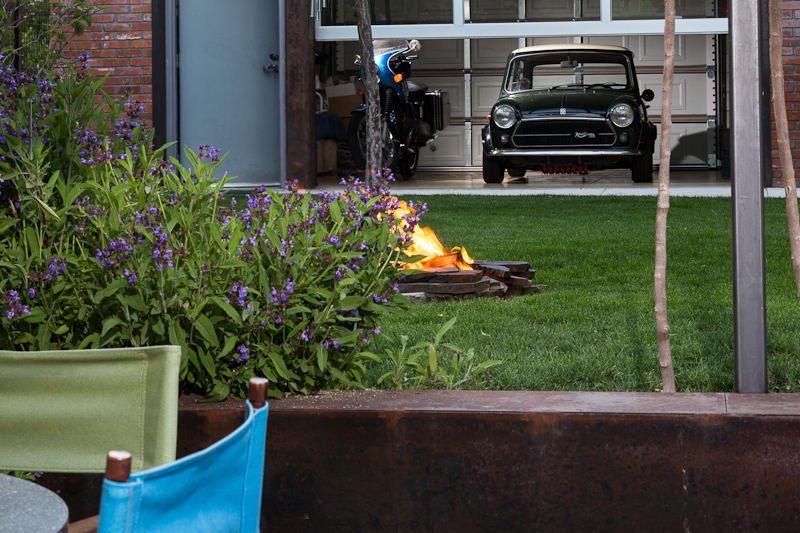 Garage lurker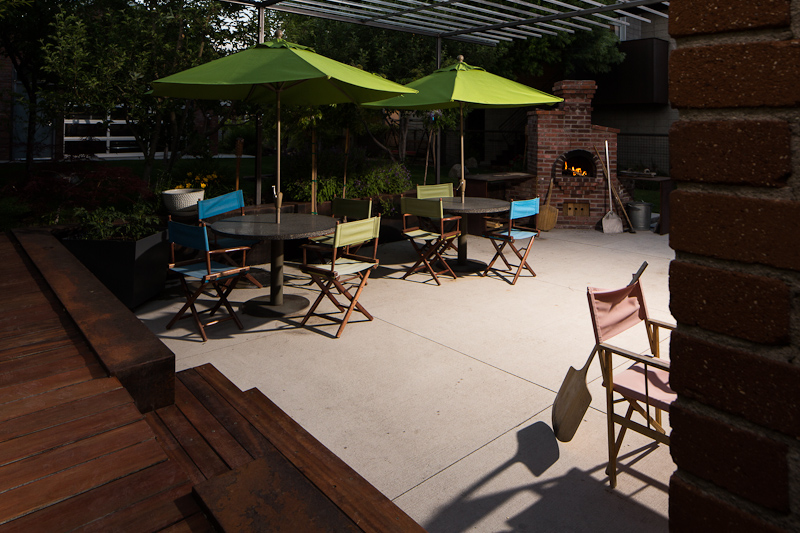 Patio and pizza oven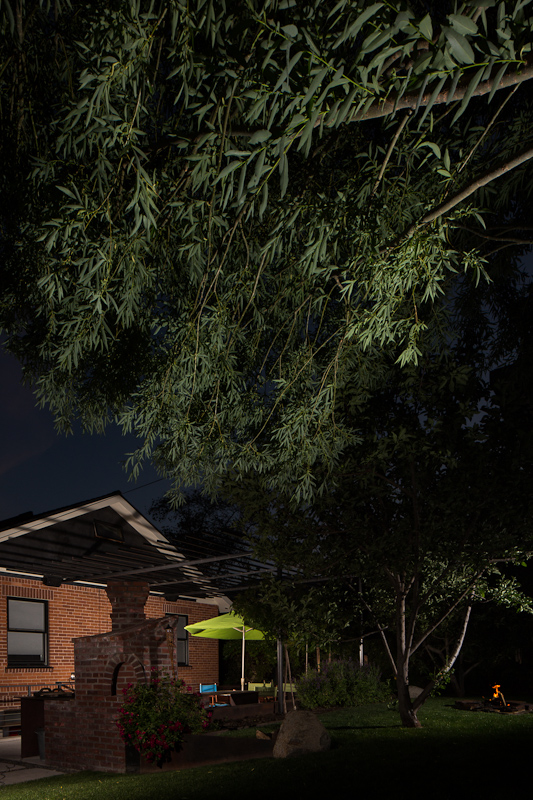 Lush canopy
While the exterior is inviting and understated, it's only got a hint of the attention to detail that's to be found once inside. The typical reaction upon entrance is "whoaaaaa," well-deserved as there's simply no way to anticipate how thoroughly four brick walls in Old Reno could be overhauled. Example: the basement was hand-excavated 4+ feet in order to make it livable space... Here are my favorites from inside.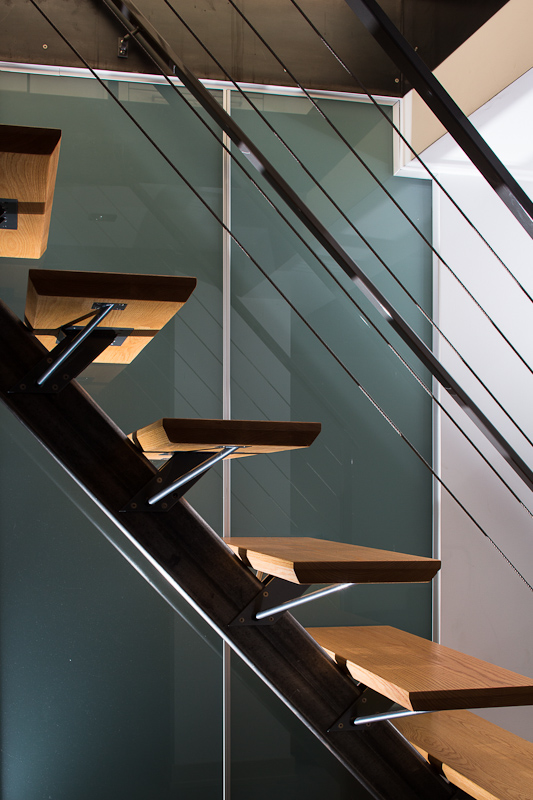 Handcrafted stairs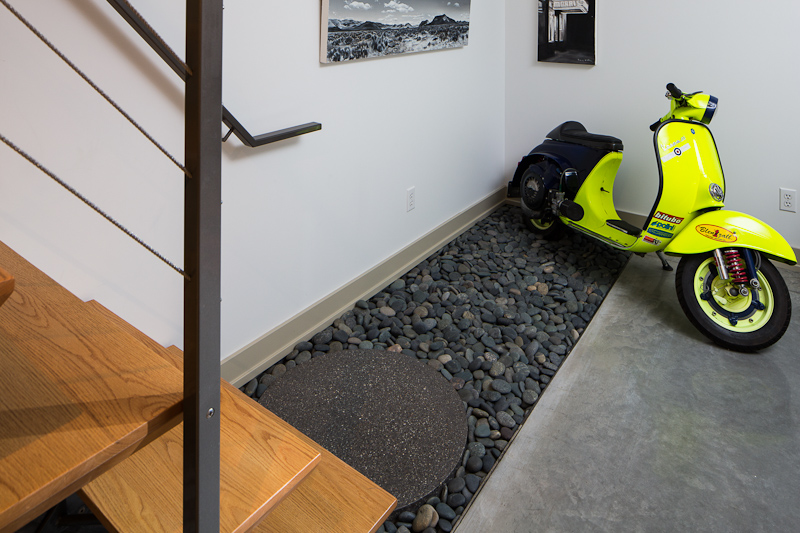 Guarding the basement
The basement holds the master bedroom and bath (a spectacle in its own right), as well as an audiophile's dream lounge. Upstairs is home to the kitchen, dining room, living room, kid's room (including custom terrarium), office, and a listening loft tucked snugly against the ~14' ceiling.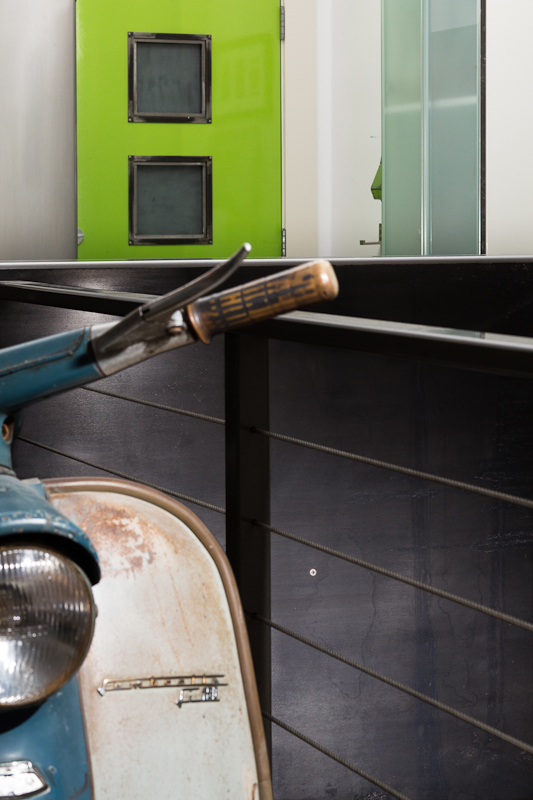 Back door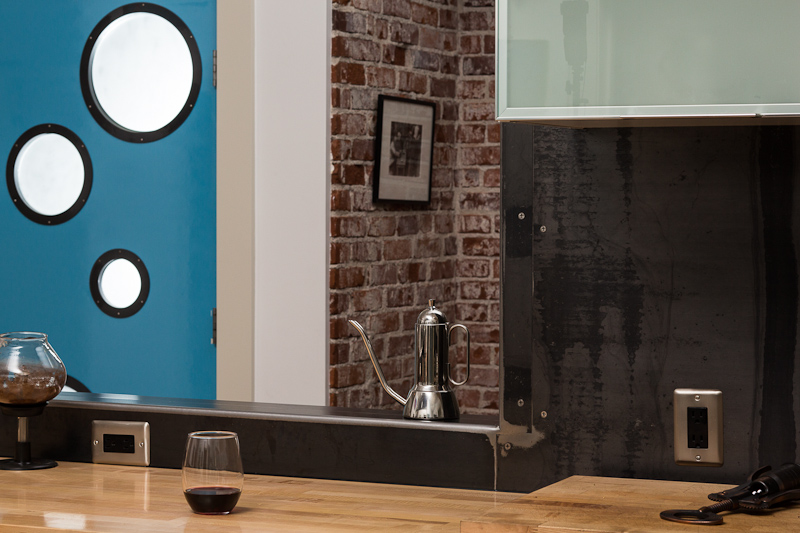 Kitchen and front door
Throughout, no detail has been left unnoticed, and for all the steel, the spaces feel remarkably inviting. I count myself lucky to have a close relationship with the owner; his world is a fascinating one and his home is an extension of his personality. 'Til next time!
-