Brandon belongs to a growing class of people who do two maddening things: kick my ass and make me look fat.
While that's entirely true, it's not the whole truth: he's an up-and-coming young gun, an absolute beast of an athlete who will go a long way in the sport of triathlon. He's also a good dude who I must take care not to insult too heavily, as he also makes
delicious pizza
.
I'm spending some time with him to "help build his digital presence." Translation: ordering him around while I fiddle with the camera and the strobes. I revel in this, because it's the only time I can make him suffer without being at risk of perishing myself.
Our first session was running; you'd better believe you'll see some swimming and biking before too long, too. And for anyone keeping track, he's coached by the inimitable
Nenad
, so don't expect Brandon to be getting any slower anytime soon...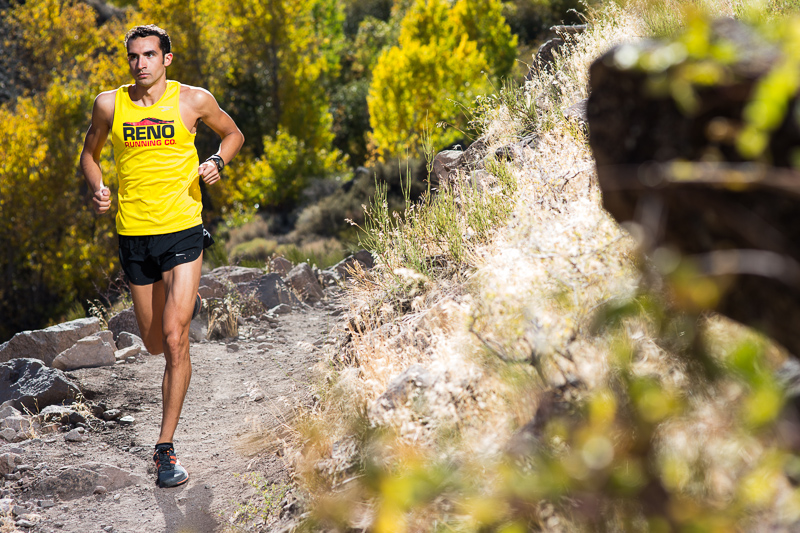 Flying down the trail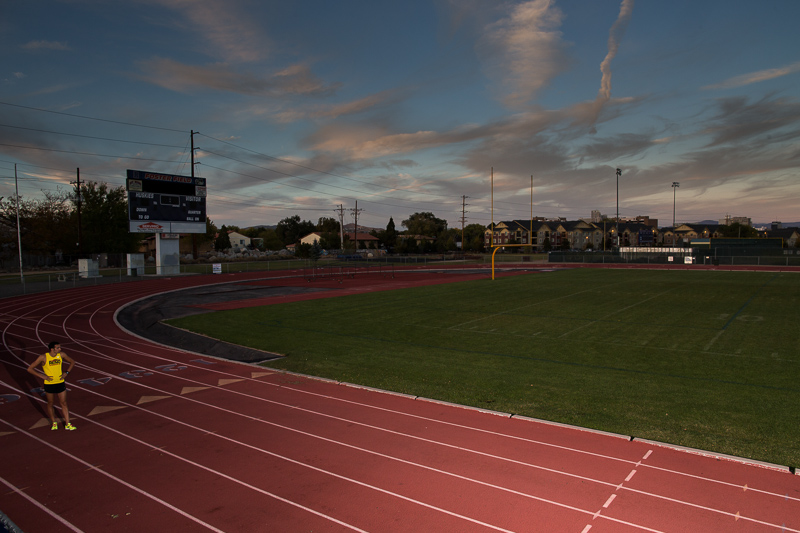 Resting between bouts of pain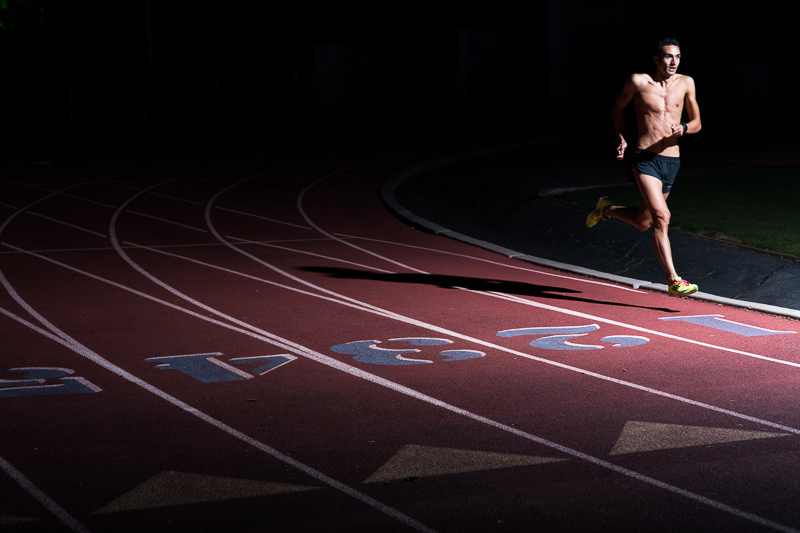 Aforementioned bout of pain
Check out his corner of the web
here
, or go stalk him while he
sells shoes
, or look for him at the pointy end of pretty much any race within a 100-mile radius of Reno.
-