I'm digging into the backlog here in an effort to get back to realtime. These photos are from Reno's West Street Market, and they showcase the top-notch architectural steelwork there.
Trash goes here
Bet you've never seen a Dumpster enclosure this nice :)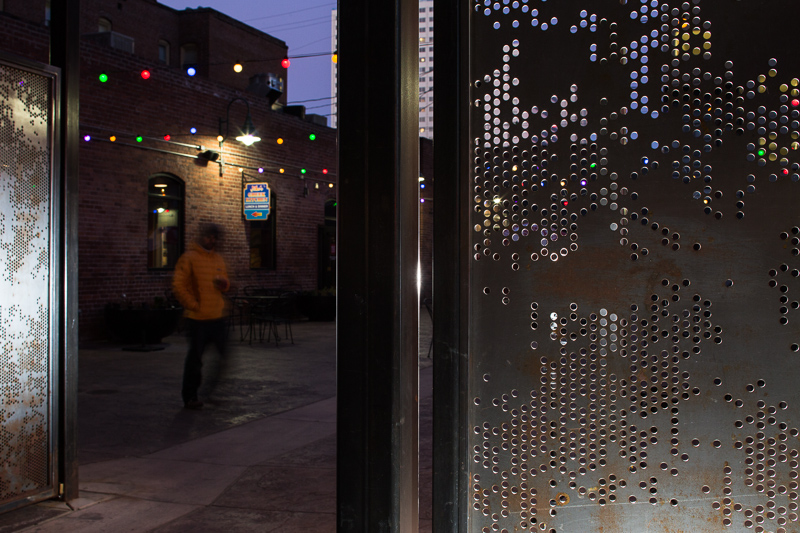 Front gates, courtyard behind
This steelwork was created by Tutto Ferro, local mavens of many things awesome and creative. The West Street Market has seen its ups and downs, but it's always got a cool collection of merchants and purveyors of food and drink (and that collection seems to be on the upswing right now). During the 3 hours I was there with Josh (super photoslave for the day), we made friends with several of the shop owners and enjoyed a sneaky cheap beer or two. Win for everybody!
-