The cave from the
previous post
was a quiet little oasis in the big bad desert. Its single tree and big overhanging roof were welcome distractions from everything else out there. The tree and roof also served as evidence of a rare desert commodity: water.
These next few images are all chosen views of the walls and roof; millennia of mineral-laden storm water have stained the fragile and flaking rock with its unique signature.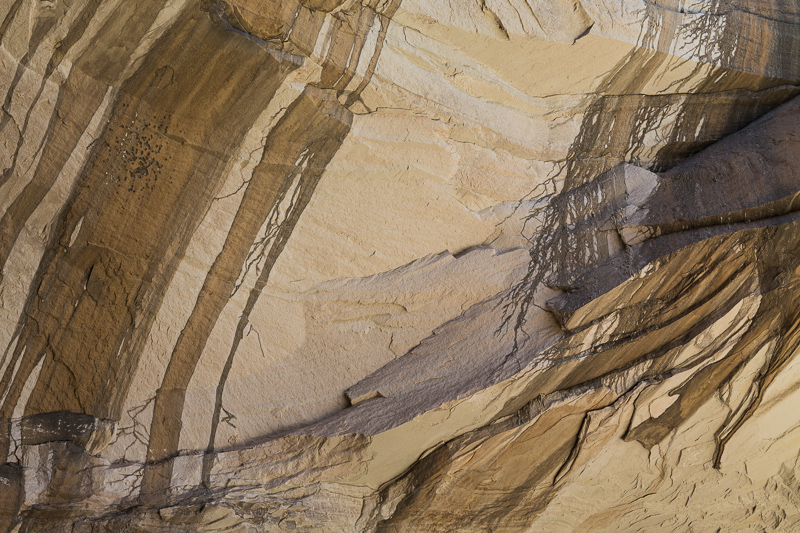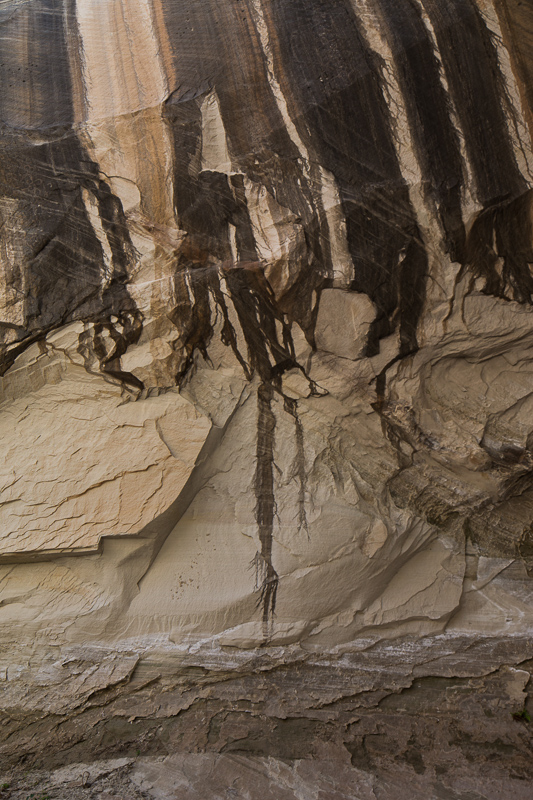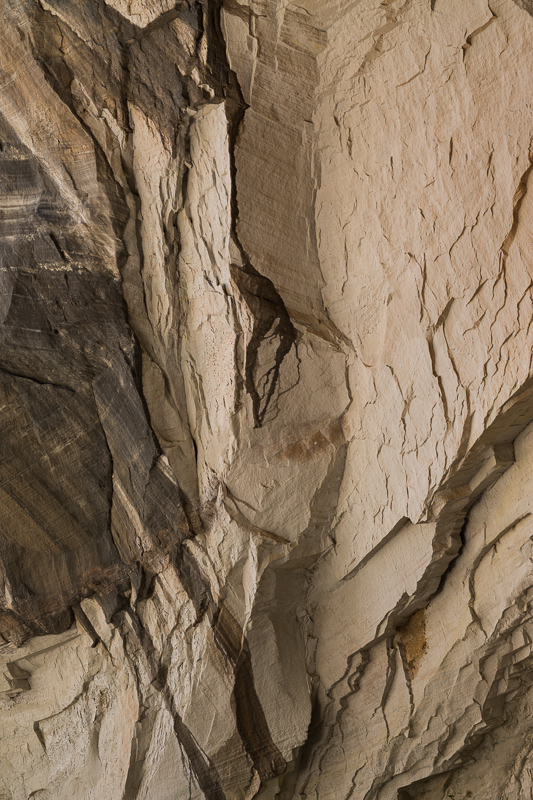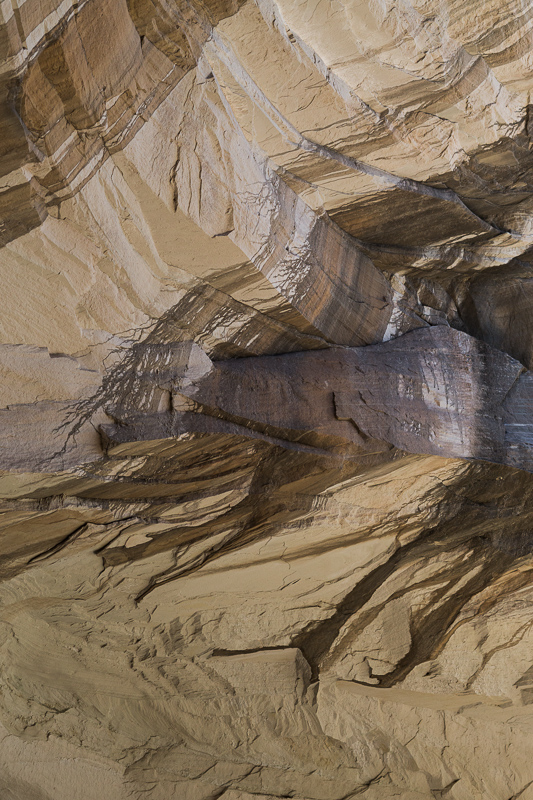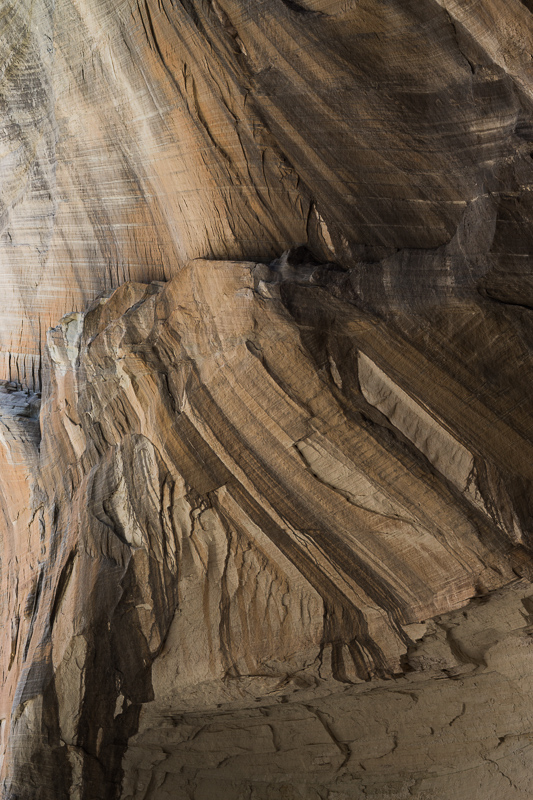 And yes, those are all right-side-up.
The subtle striations, undulating texture, and gradual decomposition in the rock were exquisite, and the mark of the water only made it more extraordinary. This next one is slightly less abstract and gives a little more context.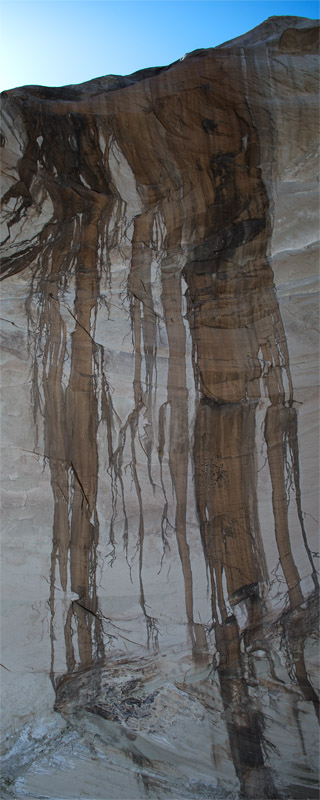 Stained (click for a bit bigger)
Desert awesome. Dessert awesome. Mmmmmm cookies.
-