Ed. note: goddamn backlog.
Last year
Two years ago, Murphy and I found ourselves indecisive about what to do over Memorial Day weekend, so we made a snap decision to go visit Hookjaw in Montana. Of course, we don't go there often enough, but it's grade-A R&R material whenever we do go.
Hookjaw is an official Guilt-Free Zone, which means that most anything goes. In practice, it's a little less hedonistic and a little more epicurean, which is a) just fine, and b) probably why it doesn't have tales of debauchery floating about.
It -is- the Wild West, so refreshers on gun safety are part of the customary menu.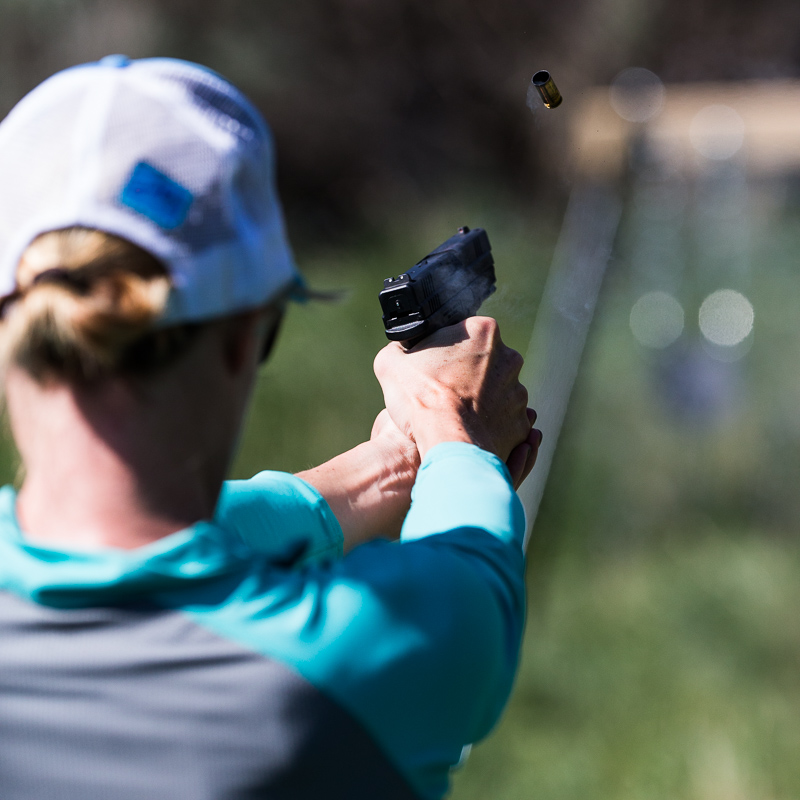 Hold on tight, snowflake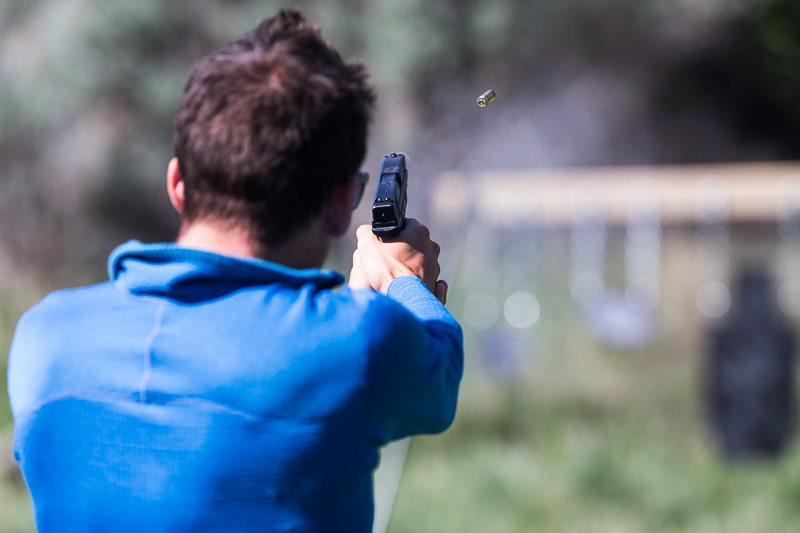 Something something second amendment
Perhaps one of the more noteworthy aspects of Hookjaw is the ridiculous amount of territory that's easily accessible just out the front and back doors. Between the high concentration of fly-fishing temples, gigantic valleys, and expansive mountain ranges, there's always something to go explore. Grand views, details, and decay are all equally interesting given one's mood.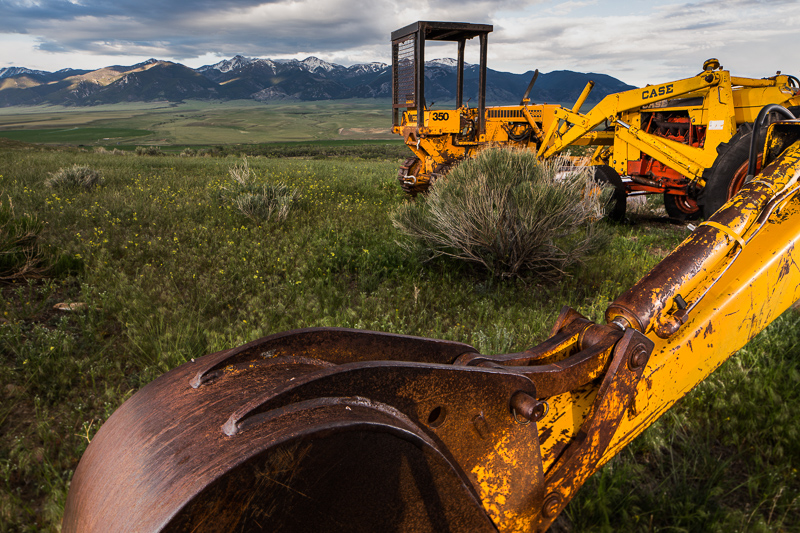 Aforementioned decay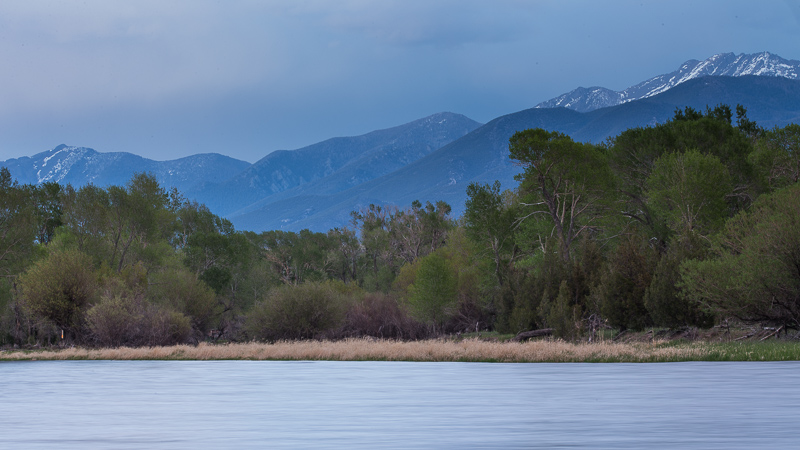 Another day on the Jeff
Hookjaw is right along the Jefferson River, and the valley is classic Montana Big Sky. In addition to the obvious outdoorsman-type pursuits, there's easy access to hiking, trail running, and biking, which always perks up my little elf ears. I've gone for 20-mile runs up in the mountains and 2-mile trots along the river; both are equally rewarding, although the former usually means more treats.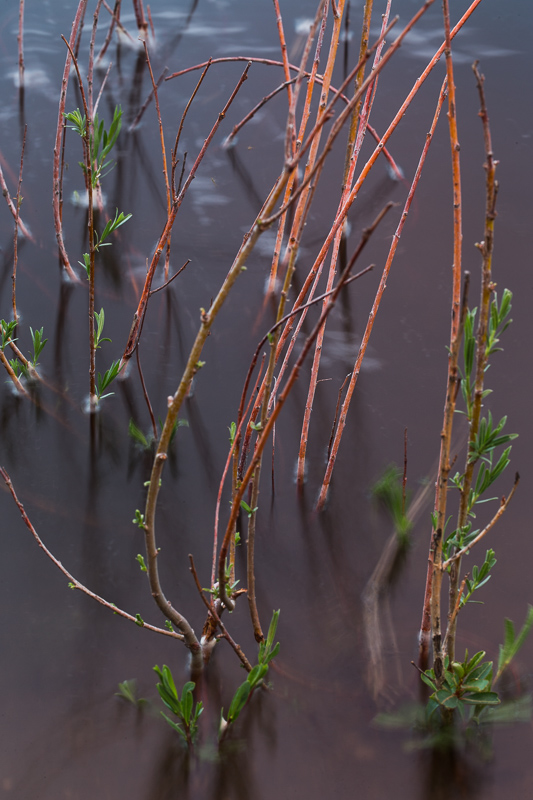 Compliant willows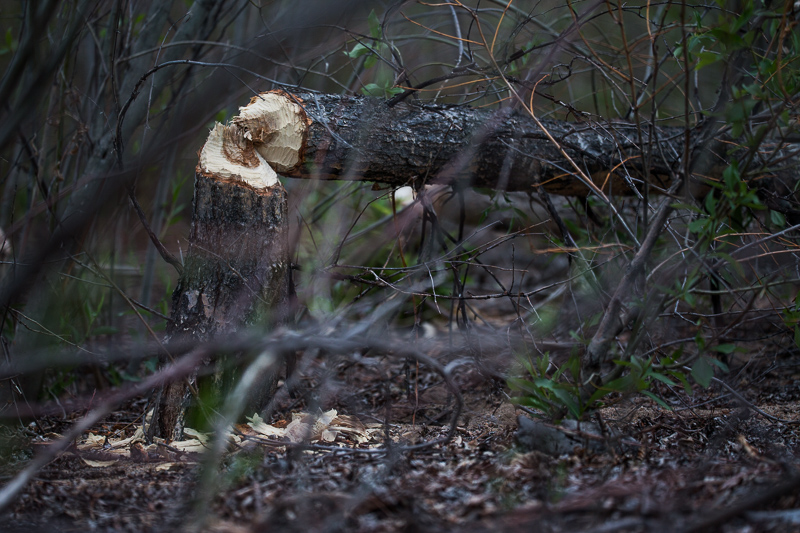 Beavers do their thing
Most days end with a beer in hand and a wander around the neighborhood. Everything's in a constant state of change due to nature doing its thing and whatever wildlife happens to be passing through.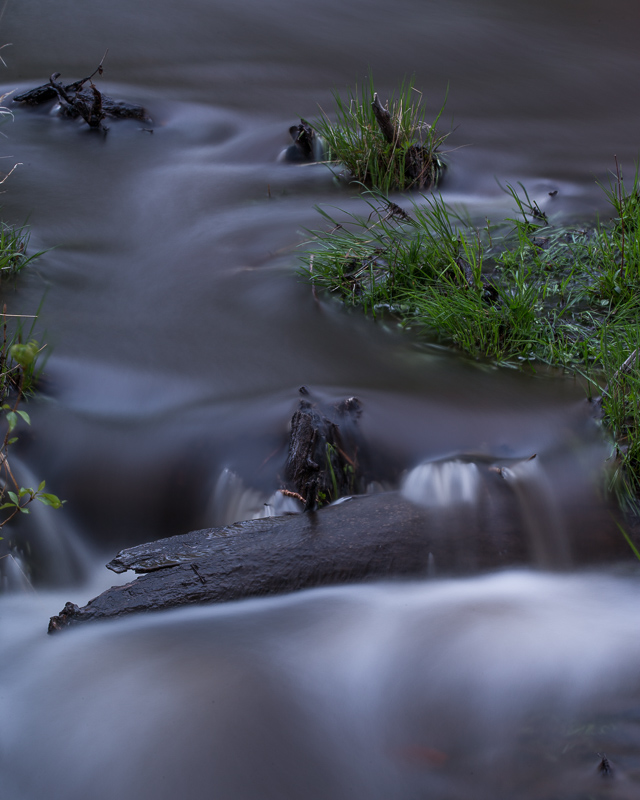 Hells Canyon Creek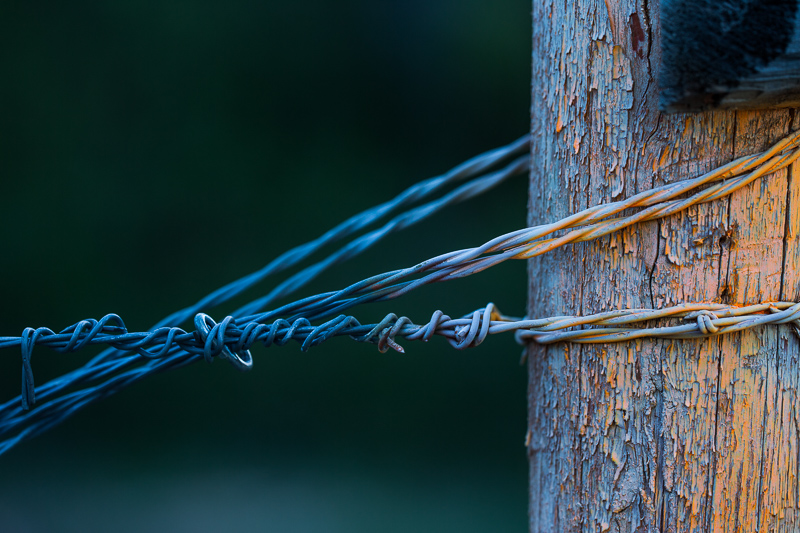 Post/wire detail
On this particular trip, Murphy comes equipped with a Tenkara fly rod, which she puts through its paces, at least in a cursory fashion.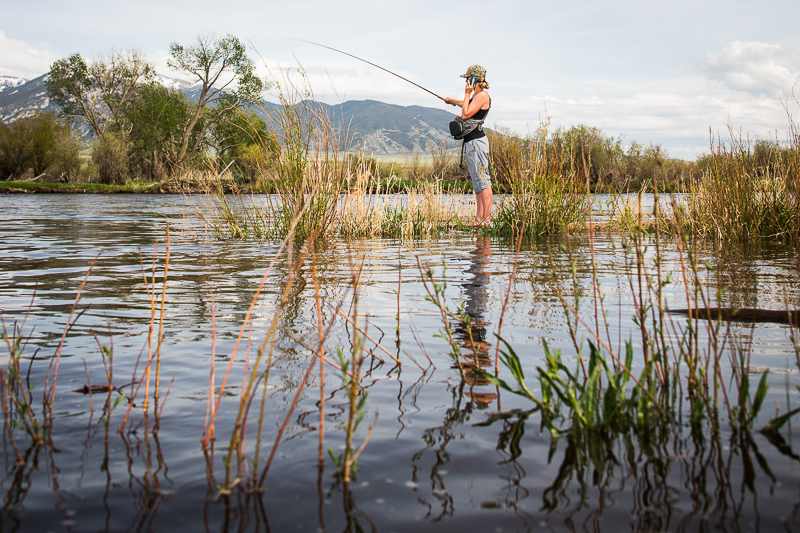 Murphy takes a call from her stockbroker
Behind the scenes: -very- patient lighting crew
It's easy to lose an entire day to traipsing around up in the hills, mountains, rocks, streams, and forests. There's lots of evidence of human presence, but at any given moment, dollars to donuts you're the only one around.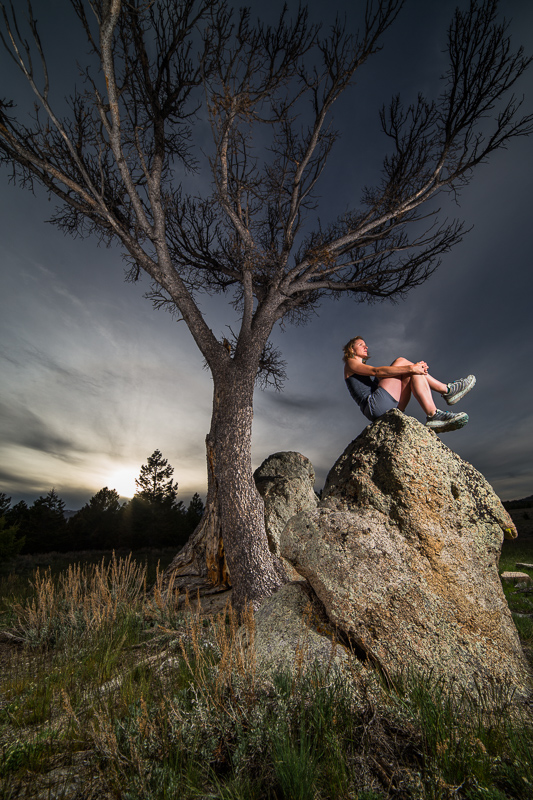 Nice spot to relax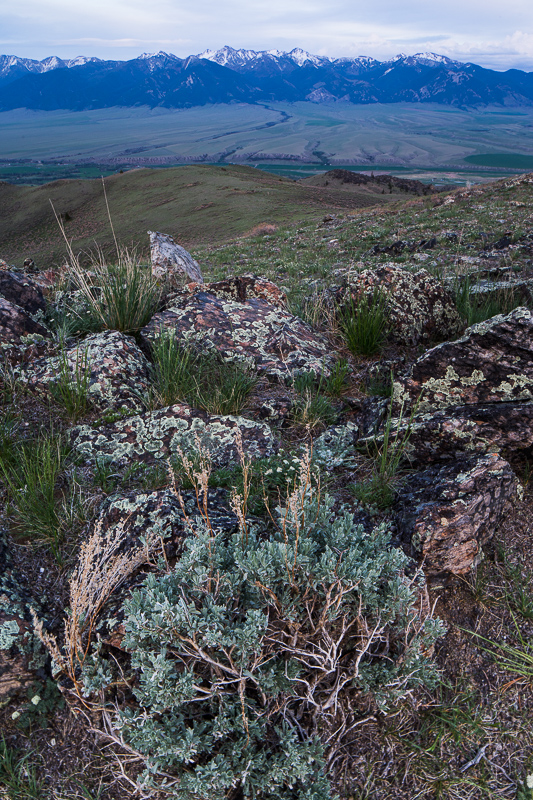 Across from the Tobacco Roots
The BBQ, campfire, and warm roof back at home base always mean that the day's sins are forgotten, swiftly after they're shared with whomever else happens to be crashing the party.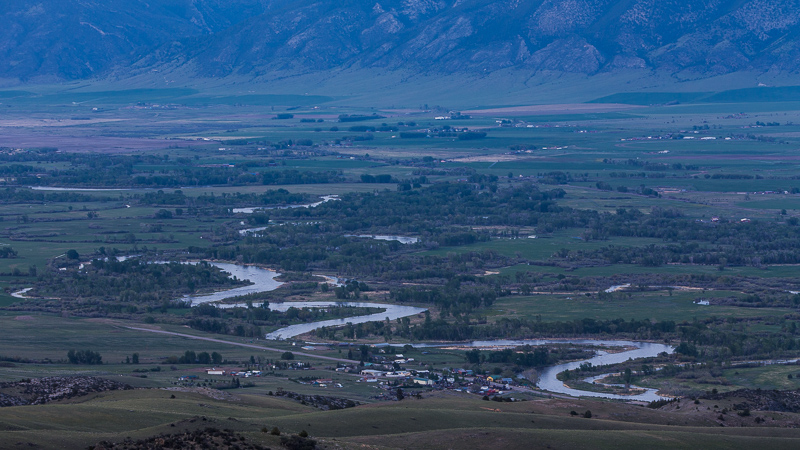 Lazy Jefferson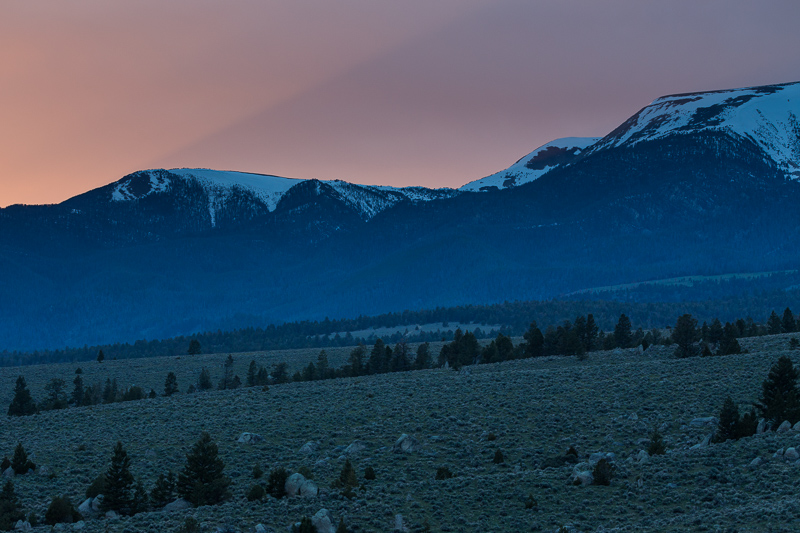 Sunset in the hills
While the days at Hookjaw always tend to be filled with something or other, sometimes frenetic and sometimes very lazy, it's always a relaxing way to disappear for a while. The 12-hour drive from Reno is a bit of a downer, but perhaps this is a small price to pay for a little slice of wild west paradise.
-