We're getting treated to a celestial performance lately: Jupiter is very bright in the night sky and also appears abnormally close to the Moon from our vantage point on Earth.
There's a widely circulating rumor that the Moon's companion is Mars, and also that Mars will be as large in the night sky as the Moon. The first part of the rumor is quite believable; the second part...come on...
Both celestial bodies just
barely
fit into the corners of a photo taken with a 300mm lens attached.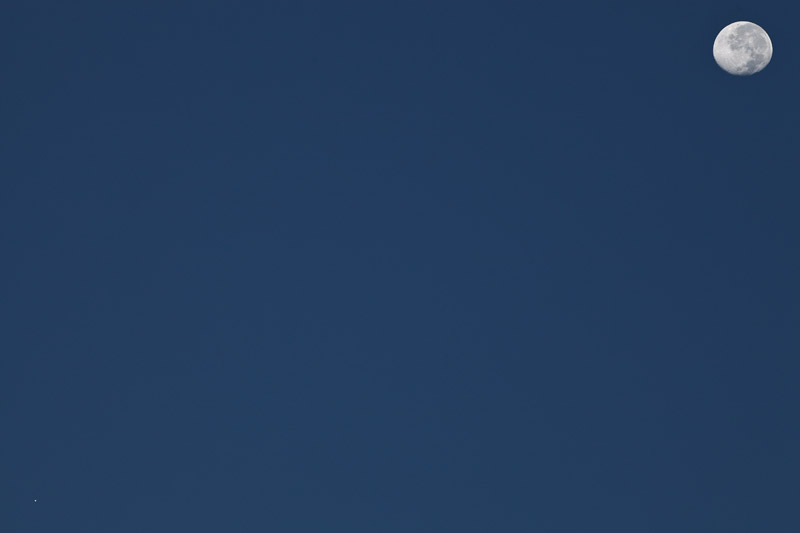 After dawn and just before sunrise, Aug. 27, 2010. Jupiter in bottom left corner of the frame.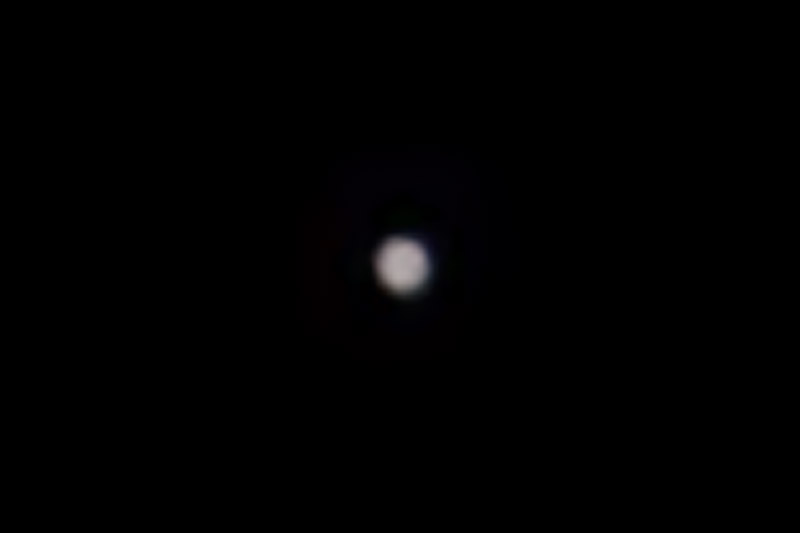 Huge crop into a photo before dawn that shows the pinprick of Jupiter a bit larger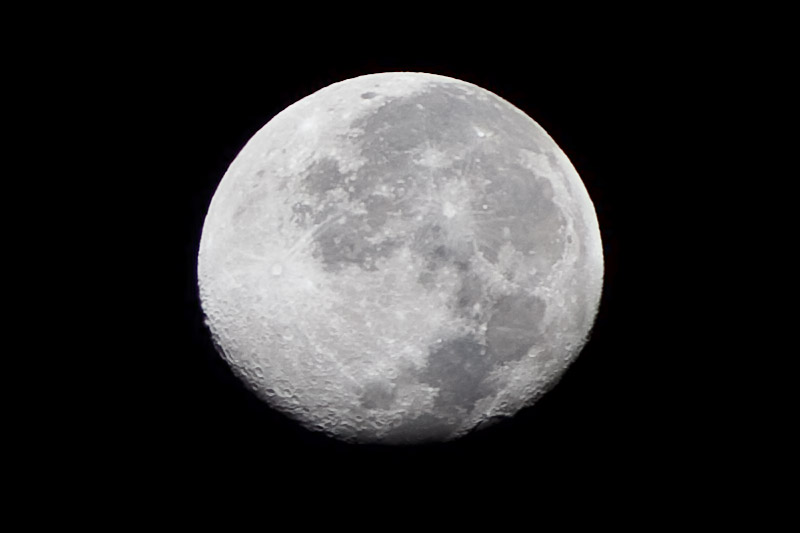 Another crop into the pre-dawn photo (hint: not Jupiter)
I wish I had some anecdotal evidence of superpowers imbued in me by the interaction of these heavenly bodies, but I think the only superpowers I'm experiencing are a result of the tri tip I ate last night.