Remember all that stuff I wrote about in the last post about consolation and backing away and waiting 'til next year? Well, that changed.
Long story: After getting home Saturday and stewing for a while, I decided that the conditions in Sullivan Chute were indeed passable, and that the mental consequences of letting it go outweighed the possible physical consequences in the line itself. So I went back. And remembered the intervalometer, which works just fine when it's not sitting on my bed. And got there at a better time in the morning. And set up a different shot. And set my head straight.
Short story: Consolation? Fuck that. Drrrrrrropping!
Sunday: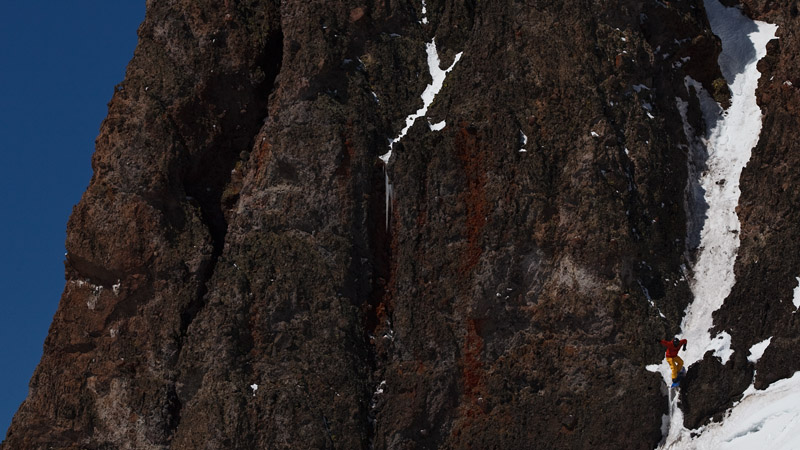 Self portrait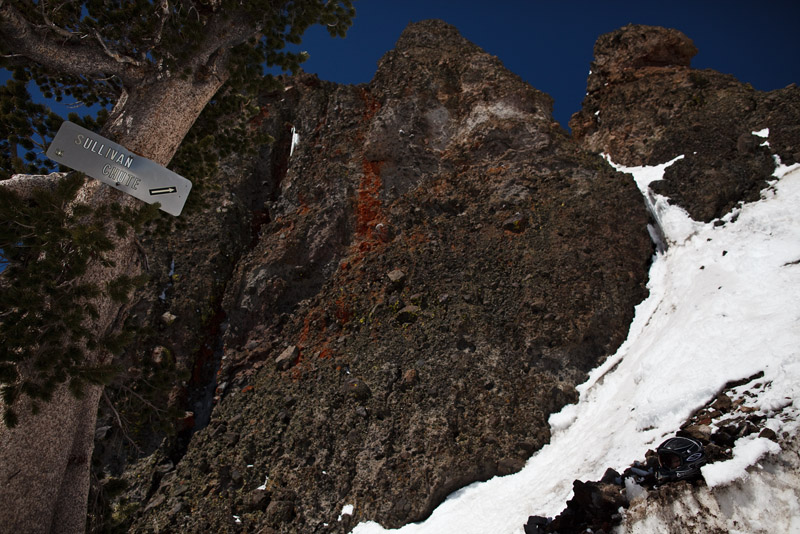 The only reason anybody knows what it's called. The origin of this line is a mystery.


I'll admit to not riding it gracefully, as I had to weasel down around a couple big loose rocks before pointing it straight for the exit air. Even though I still went from Zero to Not Zero rather rapidly, that weaseling made the exit smaller and I knuckled on the bergschrund below the drop, which I was hoping to clear easily. To give a sense for the speed, my camera was firing once a second, and there's just this one frame that includes me riding...
I don't want to be in the business of claiming the steepness without verifying it, but DAMN.
I think I'd like to go back when there's more snow.


-