Ethel and I found ourselves in Reno over Christmas weekend, and we decided to spend the morning of Christmas Eve hiking up a canyon that we frequently run through. This canyon is usually snowbound through the winter as it sees no sun, but the lack of any snow combined with cold temperatures changed the landscape quite a bit. Alum Creek managed to freeze in place, a rolling, bubbling white ribbon snaking its way through the canyon.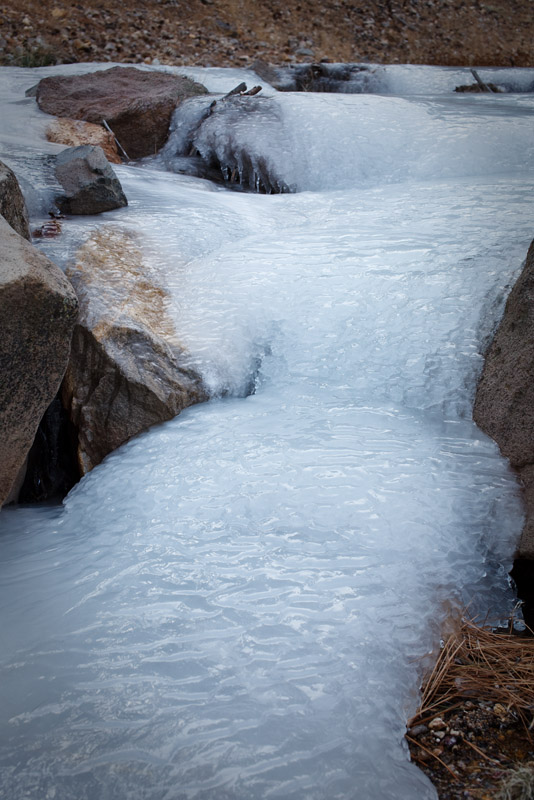 Stairsteps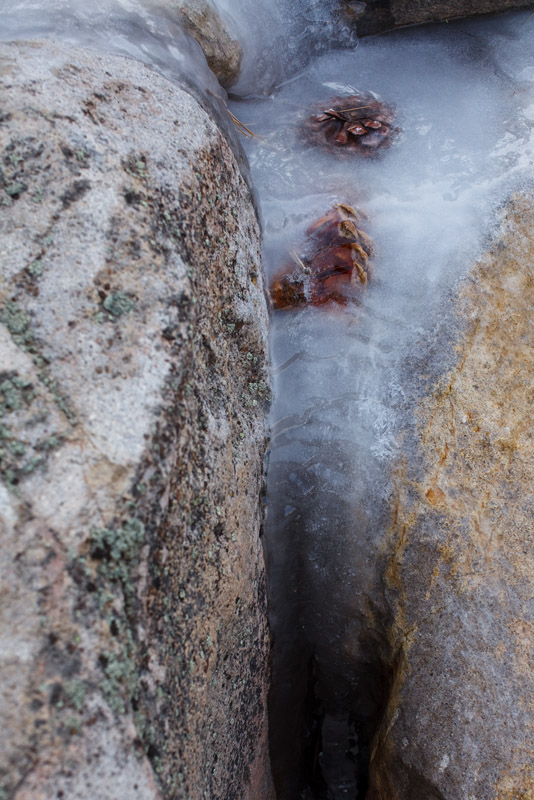 Suspended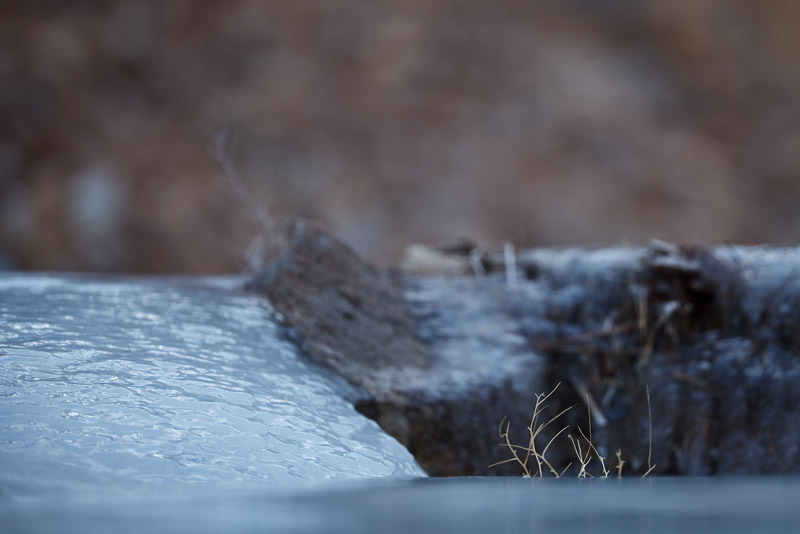 Tumbleweed Island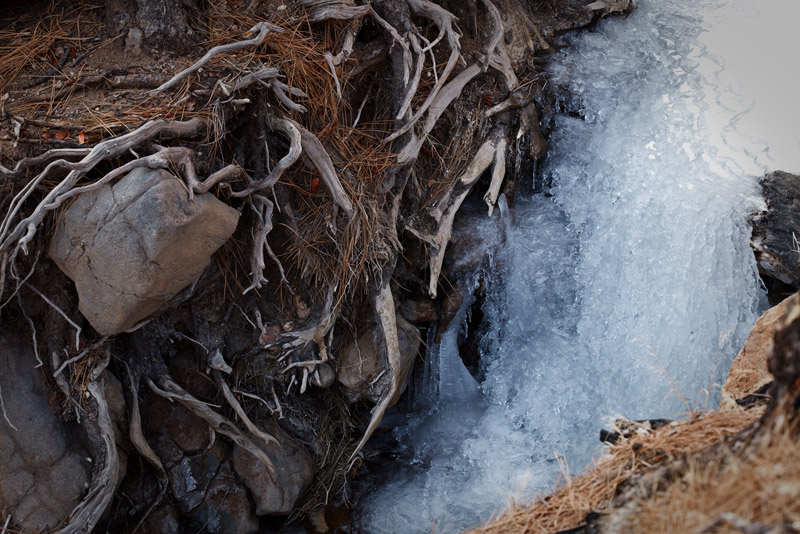 Roots and frothy ice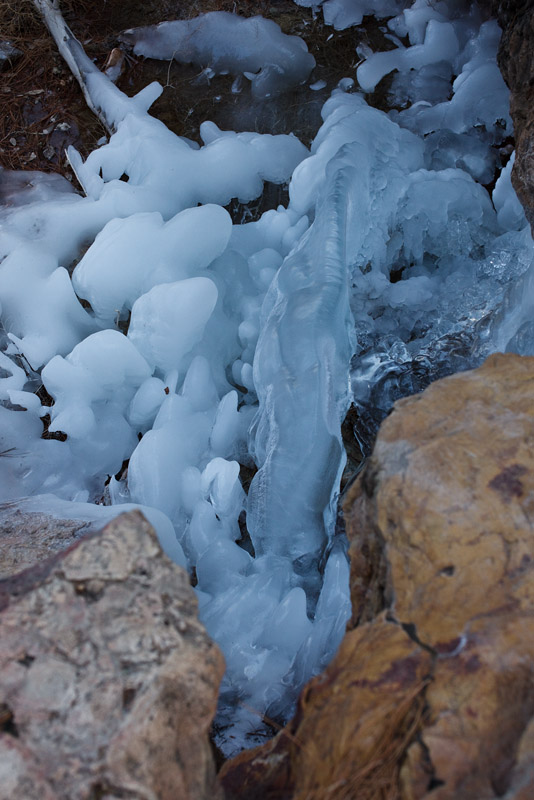 Alien landscape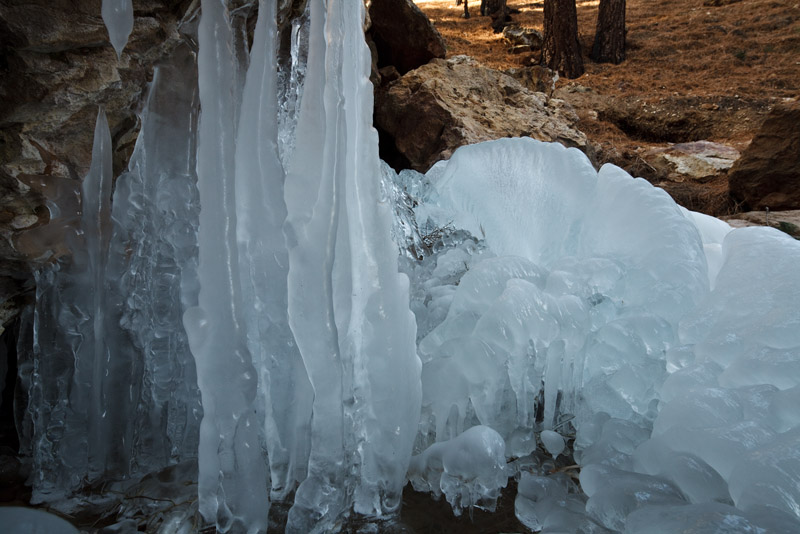 Ice room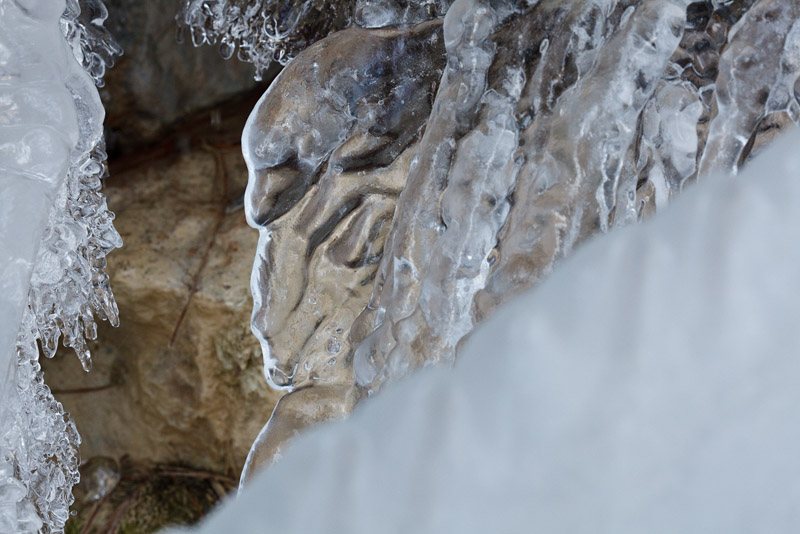 Profile
The section of the canyon we like to run is steep, but it's only a couple miles long and we're usually through it in 20 minutes. Walking sure slows the pace! By the time we made it to the waterfall at the top and then back down, 3 hours had gone by. The best part is that the waterfall absolutely warranted a return trip under the cover of darkness; those photos are up next.
Here's to hoping everyone has a brilliant New Years holiday.
-