Here are a few photos from one of Reno's more unique homes. Certainly not a behemoth of a house, its open floor plan and metered use of half-height walls results in an atmosphere that invokes curiosity and provides privacy at the same time.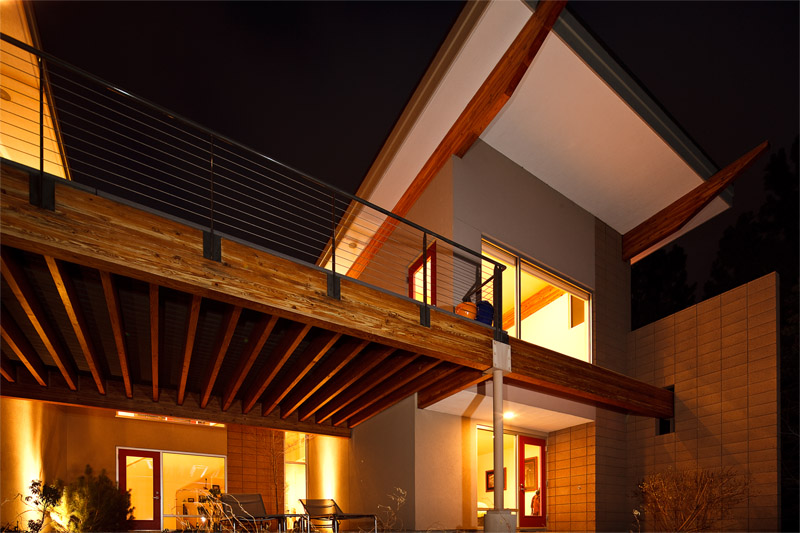 Two-level patio at the rear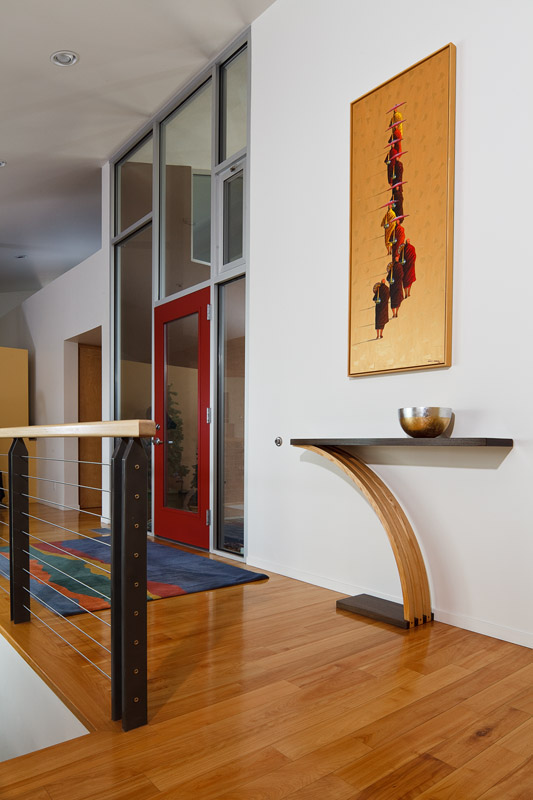 Entryway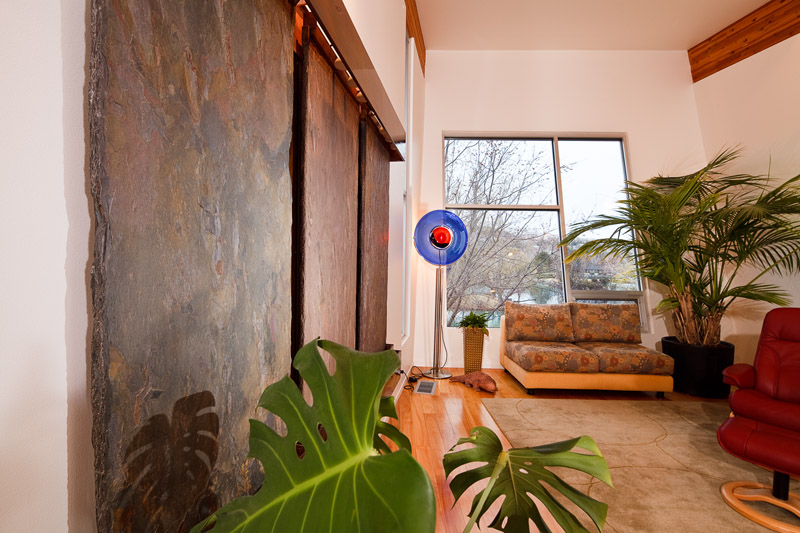 Living room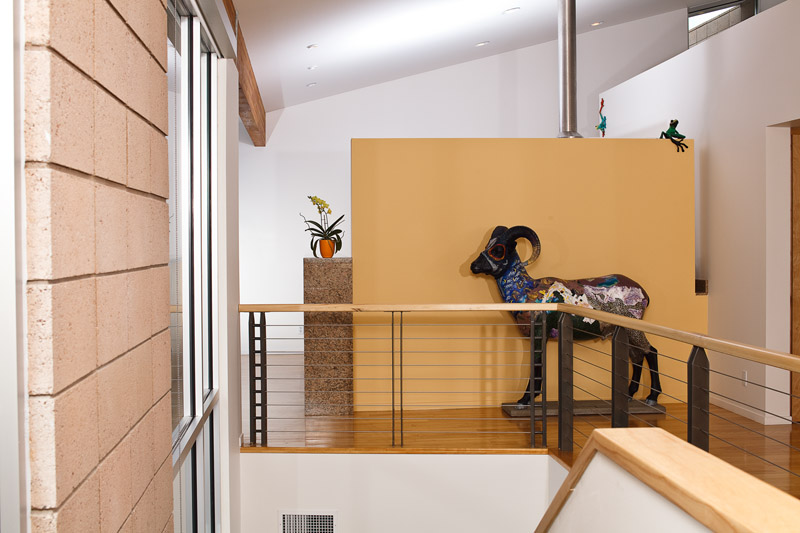 Pets guard the kitchen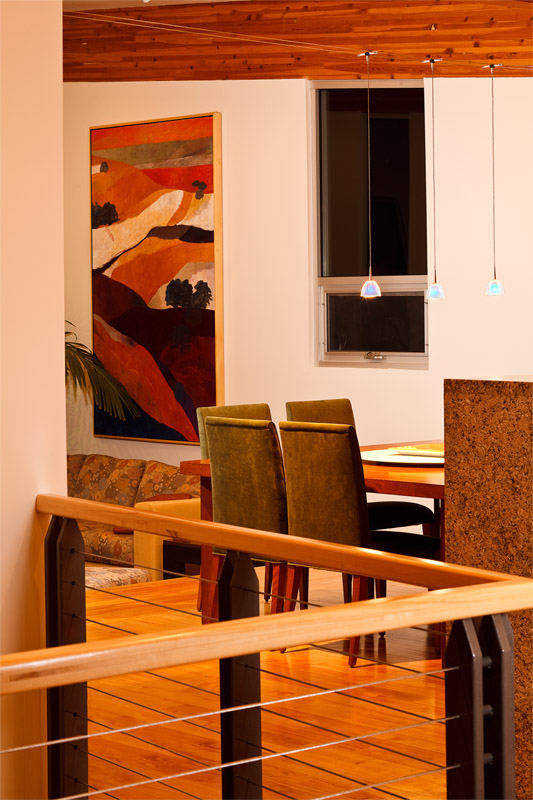 Glimpse of the dining area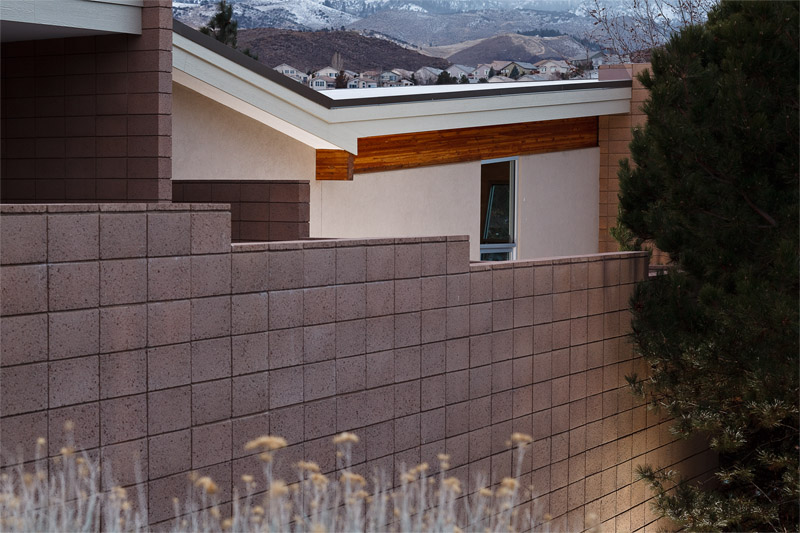 Well-nestled
Many thanks are due to the following parties: the owners for their gracious access and continued friendship; the architect, Jack Hawkins, for his excellent work; and Nate and Ethel for their assistance and amazing schlepping skills.
I've taken quite the liking to this type of photography; ultra-technical and still creative in nature, it's both challenging and rewarding. I'm gonna see what I can do to do some more of this...
-