I suppose I've been traveling a bit lately. Hindsight has revealed a lot of time away from the farm in the past year, in a healthy mix of work and play.
Last month, work took me to a new part of the world: Sweden. Once again, I've got too much to share to jam it all into one post, so I'll break it up and give you vultures more reasons to drop by.
No matter how much time I spend traveling, I remain utterly fascinated by flight as both terrain and light march through endless permutations. As such, I'd like to share a couple photos from the flight to Stockholm (which, from Reno, is a classic "you can't get there from here" scenario).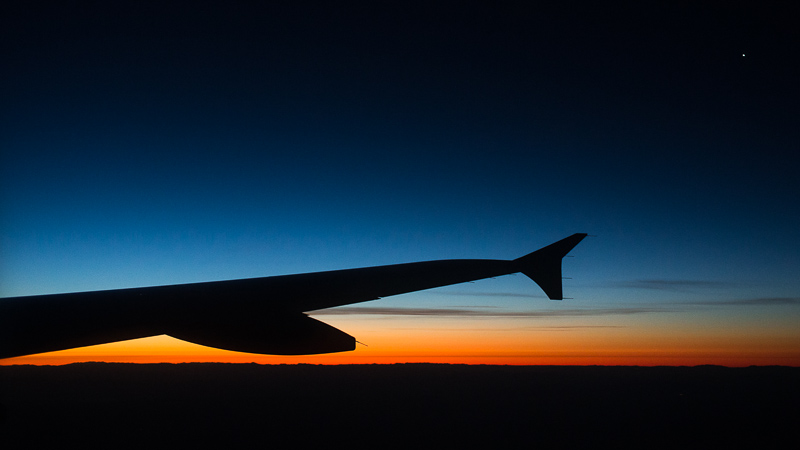 Horizon warms with bonus planet
My fascination has vectored into turning flights into photographic opportunities. On one hand, if you've looked out a plane window once, you've seen it all, but I enjoy the challenge of seeing the scenery with new eyes.
Using the scratched window to my advantage. Peekaboo!
Much more from Sweden to come. Executive summary: cold, dark, expensive.
-