Point a big lens at any given rock in Yosemite, and you're bound to find some climbers on it. The meadow below El Cap is filled with skyward-gazing-binocular-toting-carbon-based-life-forms, most of them oohing and aahing at the anonymous and oblivious climbers thousands of feet above.
Our beach time at Tenaya was punctuated by occasional musings toward the climbers on Polly Dome, which included Matt, Riley, and Erin, meaning that we were slightly less gawky as we were at least checking on our friends.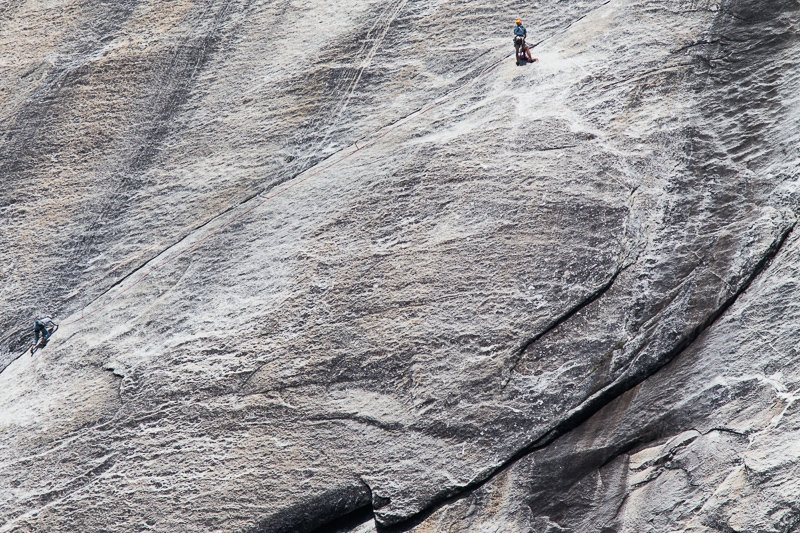 Work the crack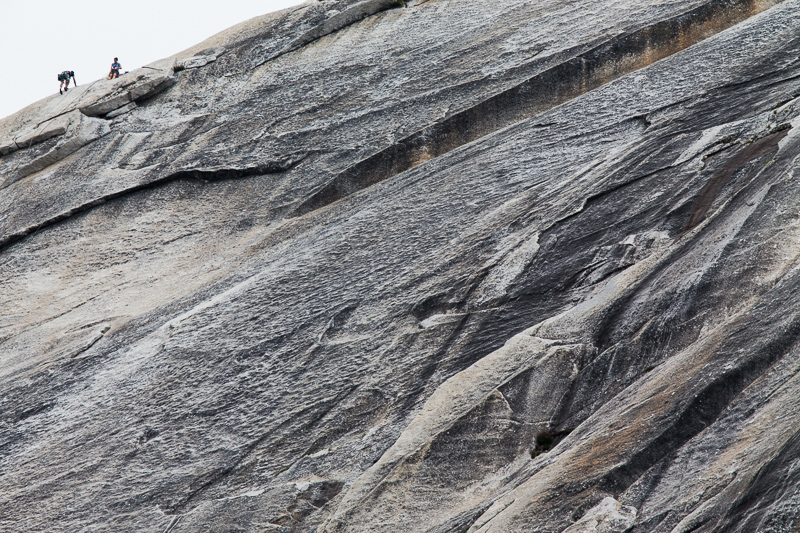 Topped out
Yosemite rock is also pretty dang photogenic, all texturey and cracky and flakey and stuff. Fair warning for ~15MB download if you click the photo below.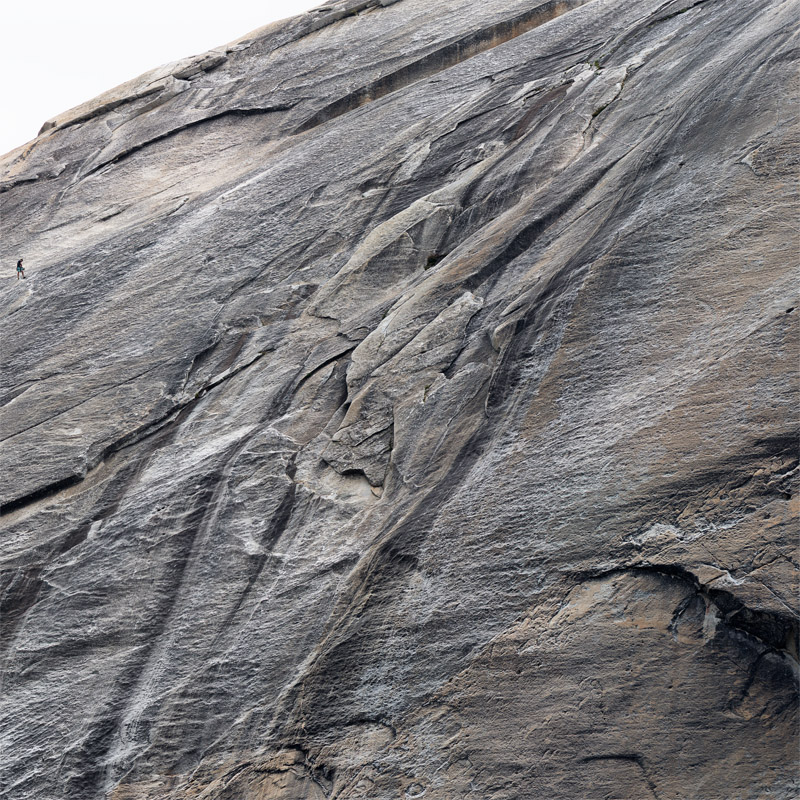 But a speck (click for humongo)
-