As the wind kicked back up at the Spot, we finished dinner, gathered our layers and camera gear, and started a slow circuit of the lake. We had all night, but the limiting reagent here would ultimately prove to be tolerance of the wind, which ratcheted gradually from Noticeable to Fuck You.
Anyhow, I had scoped a few cool spots under the cover of daylight, hoping to minimize rocky tumbles into the dark and cold lake in the middle of the night. And fortunately, those spots provided plenty to keep us occupied.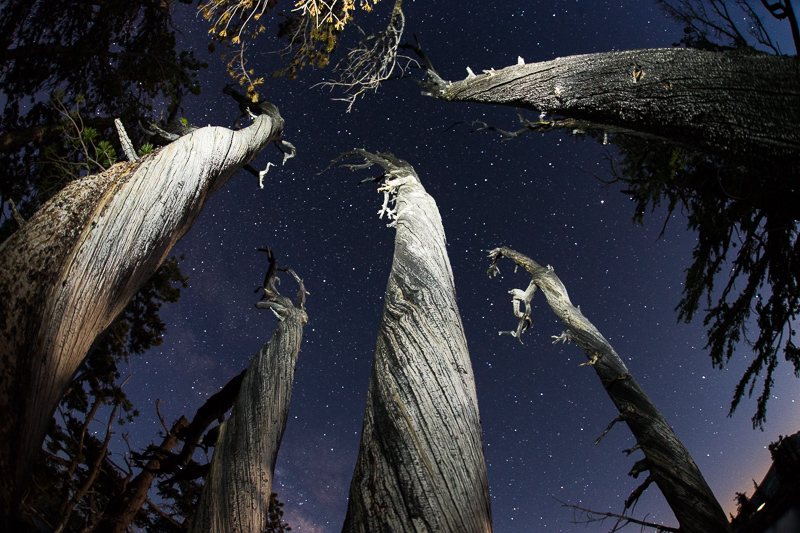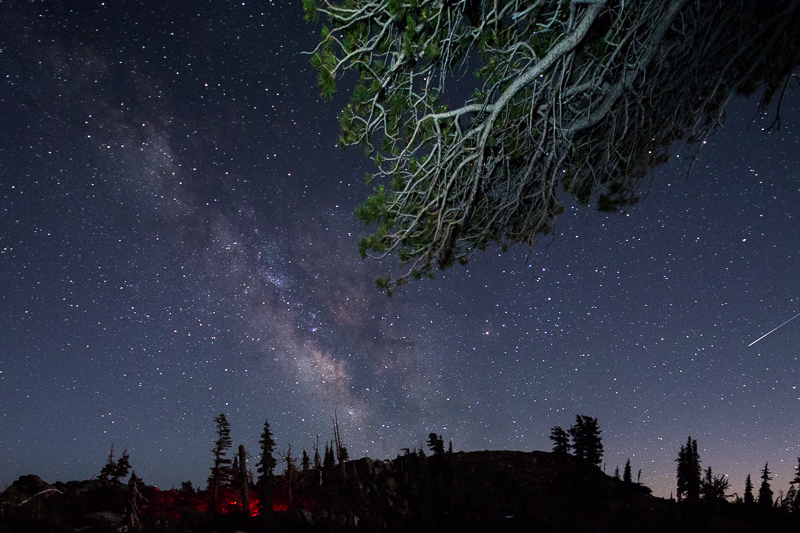 Not only was the Milky Way on display, but the moon was out, and there was also higher-than-normal meteoroid activity. This party could last quite a while...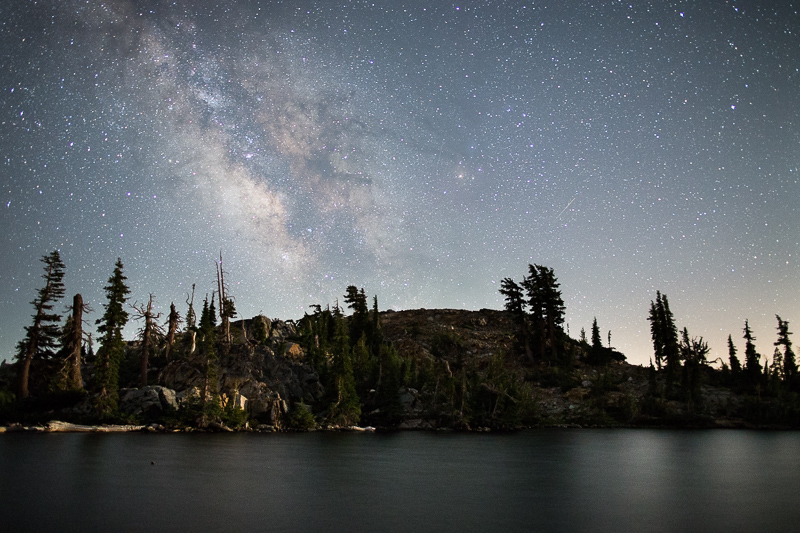 Eventually, the moon set, the wind got ever more obnoxious, and I finished my trip around the lake.
Good night, moon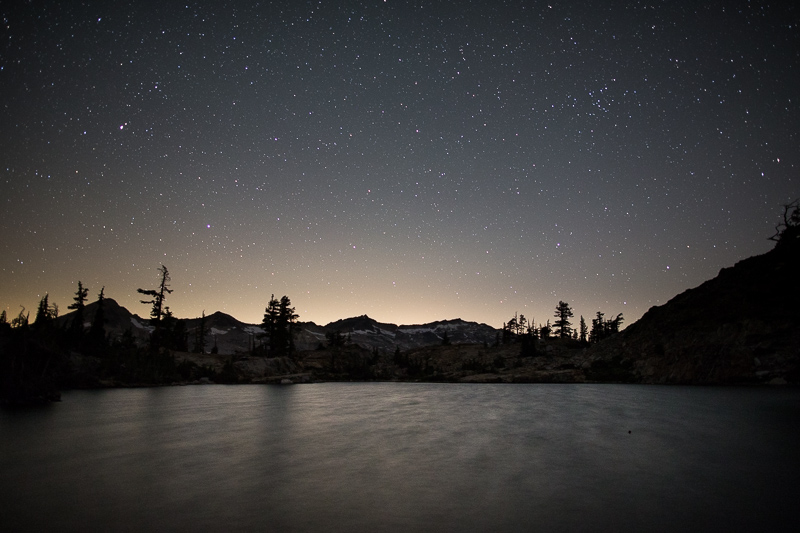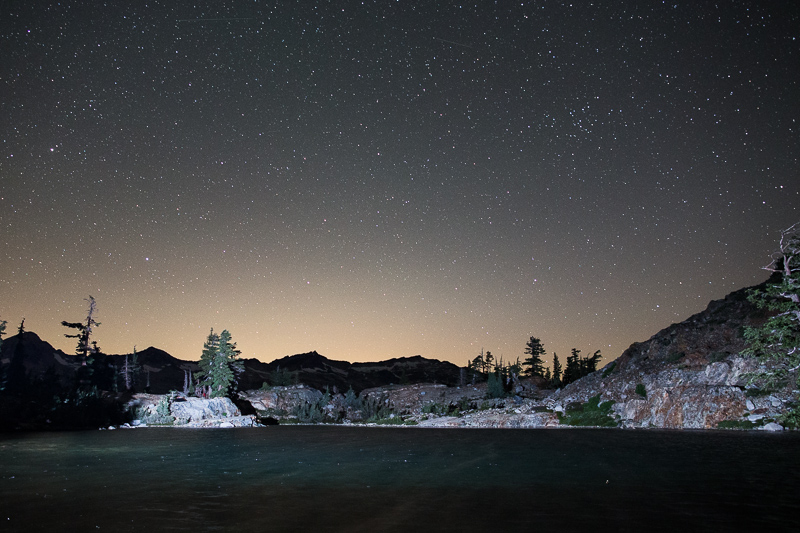 After this fairly lengthy session characterized by creativity and shivering, my sleeping bag started to sound pretty awesome, so I dove in and called it a night.
And besides, the resplendent Milky Way just gets so boring sometimes :)
-