It's hard to swing a cat in Ireland without hitting something that's older than the US, so it's important to stay focused and only devote attention to things that are both old and interesting.
St. Fintan's in Mountrath only dates to 1861, nearly qualifying it as new construction, but it's a very cool church nonetheless. After driving by it every day, we finally made a little bit of time to stop in and wander about with a tripod.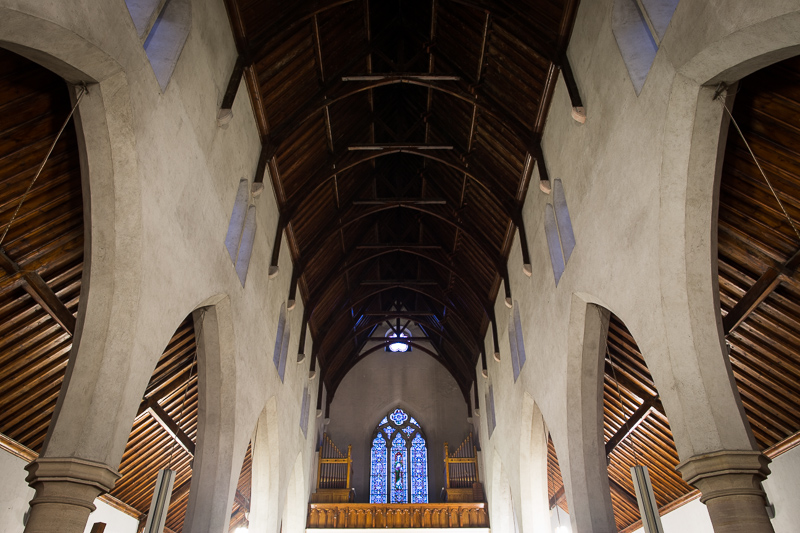 Nave
I don't really consider myself a religious person (um, at all), but I dig architecture, and I also view architecture with a different eye when it was created without CAD and cranes and all those other modern conveniences.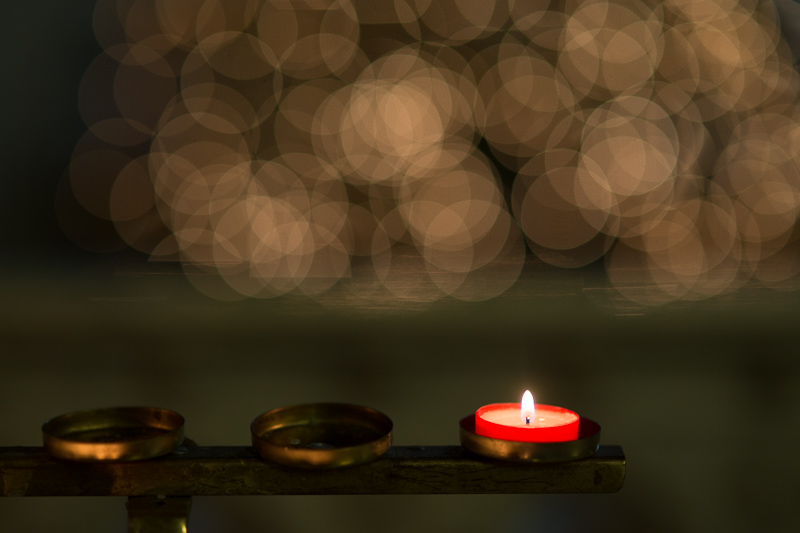 Votive with photo-fodder backdrop
Further, when it's pissing rain in the wintertime in Ireland, which it was doing on this particular afternoon and evening, the available options for activities dwindle pretty swiftly.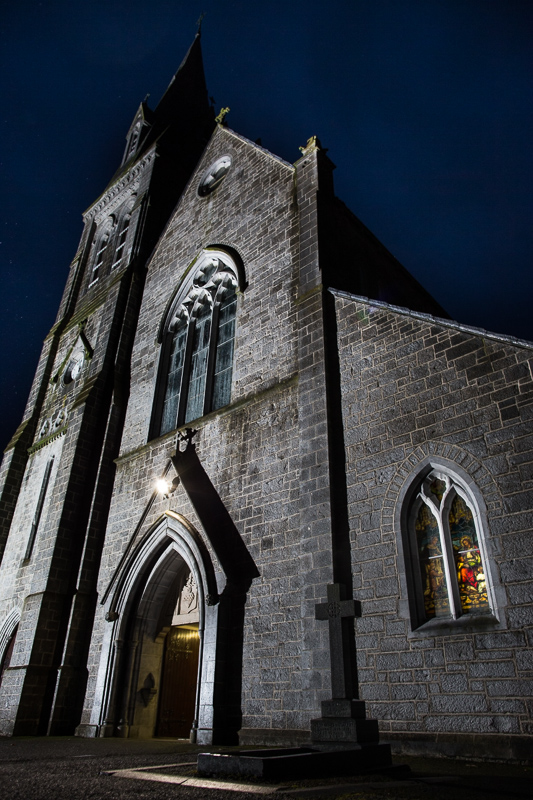 Just add light
I went to the trouble to bring a big strobe with me (camera gear was easily >50% of my sparse luggage), and it was TOTALLY worth it. I found it to add a new dimension to my travel photography, and hey, new things are exciting!
-