Our trip to Hawaii was woefully short (#firstworldproblem), and we only had two full days on the island. I elected to squander half of one of those days by gallivanting off on a rental bike. Sounds innocuous!
I had traveled with practically nothing, but some of the items I had brought included my bike shoes and pedals and a kit. I had also taken the leap of faith of renting a real road bike (!), not a beach cruiser, from a shop not too far from where we were staying. There's lots of good riding to do on Maui, but there's a looming giant that caught my eye.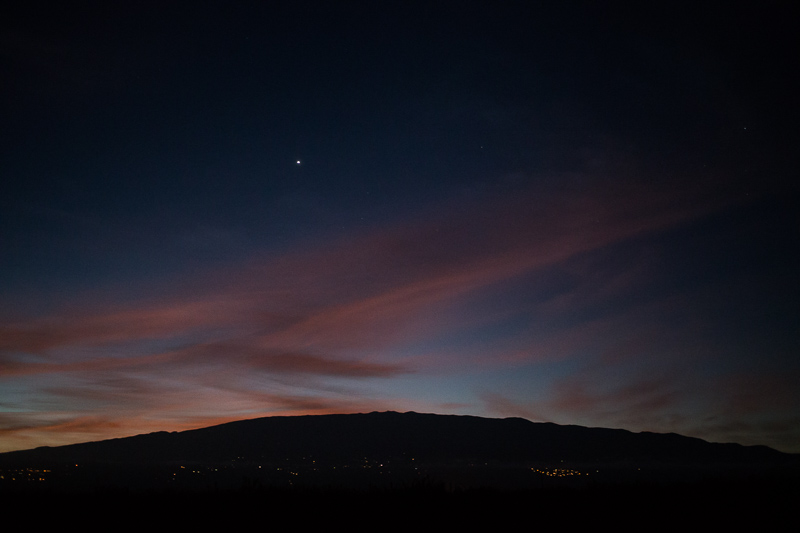 She beckons as dark fades
That gentle-looking bump is not really that gentle: it rises from sea level to 10,000', and it's the longest paved climb in the world. It starts in the town of Paia and, well, climbs into the sky. There are much more interesting rides to do on Maui, but I was intrigued by the opportunity to climb for so long.
The rest of the work crew was woefully hung over (or still up) when I dragged Murphy out of the hotel room and set our rental car towards the behemoth. She saw me off in Paia and had the morning to explore all things Maui, and I just...pedaled.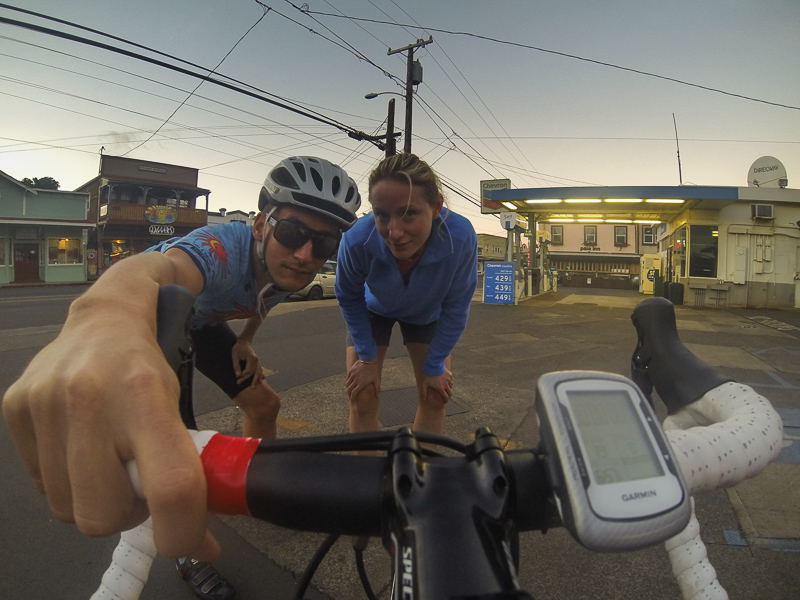 This thing on?
Several of the seven of you will roll your eyes, but you'll have to believe me when I tell you that I was really out of shape. Like,
really
out of shape; I think I'd been on the bike roughly every other month for the year prior. Both fortunately and unfortunately, there's nothing really difficult about this climb; it's a remarkably constant gradient, and it's safe, and there's nowhere to get lost. As such, it might even be considered a little bit boring; you just have to grind away at it.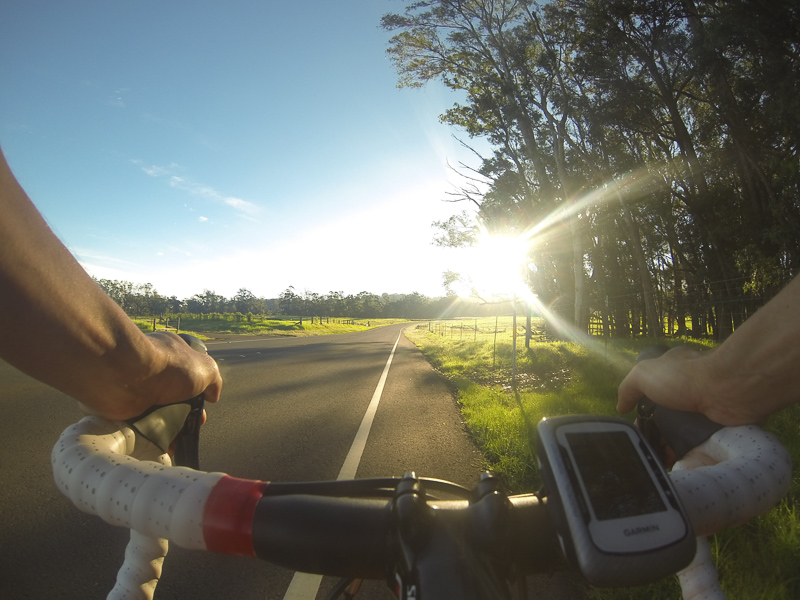 Pretty
I mounted a GoPro with the intention of making a timelapse of the descent. I got greedy, though, and thought it'd survive the climb, which it didn't. Ironically, it lasted for just long enough of the climb that it would have lasted the entire descent had I not been so optimistic about its battery life. Live and learn.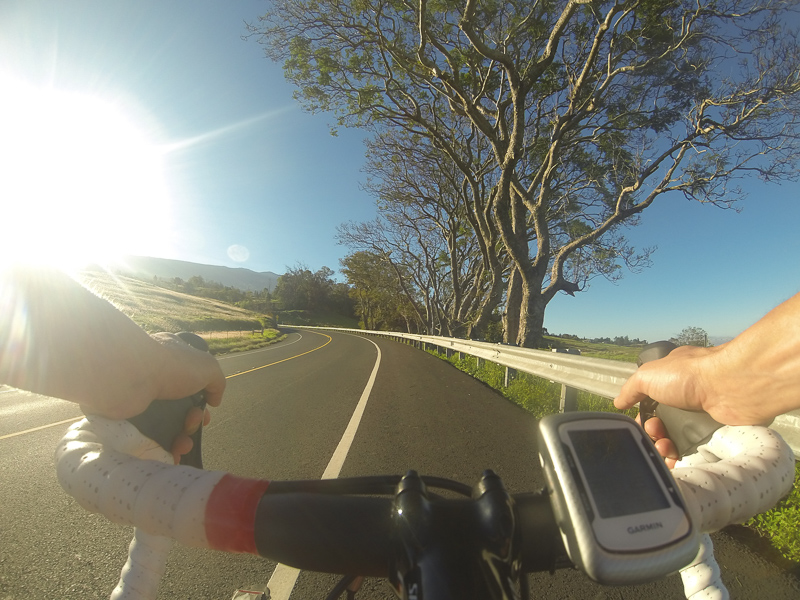 Still pretty (repeat ad nauseam)
The cool thing about the climb is that you get to experience roughly 5 distinct climactic zones. As such, the view changes, which is awesome, and the consistency of the grade means that out-of-shape hacks can plug along without too much trouble.
There's not really too much else to say about the climb except that it's a lot cooler up top (hint: doesn't feel like Hawaii at 10,000') and that it took me a stitch over 4 hours. 4 hours of climbing affords one lots of time to do math with the elevation signs, and I'm pleased to say that I paced it pretty well. There are LOTS of switchbacks, and many different exposures to the prevailing wind, but aside from that, man, you just keep pedaling.
Much climb
Murphy met me at the top, and she was a welcome sight. I didn't hang out for too long as it was brisk, but that's just when it got interesting, anyway.
The descent down Haleakala back to Paia is UNREAL. I descended balls out for an hour and twelve minutes, railing corners, braking late, screaming along straights, and passing a few of the slower tourist cars. It was amazing. I think the longest sustained descent I'd ever done was more like 20 or 25 minutes, so this is just in another league. And fortunately, the road design and weather conspired to make it videogame-like instead of terrifying-Alps-descent-like. It was a roller coaster constructed just for me and I loved every last hands-quivering second of it.
Once reunited at the bottom (I beat Murphy down handily), I destroyed some food in Paia and we continued on with our day. Further, here are Murphy's photos from the morning, including some sweet ones from the summit and crater. Well done!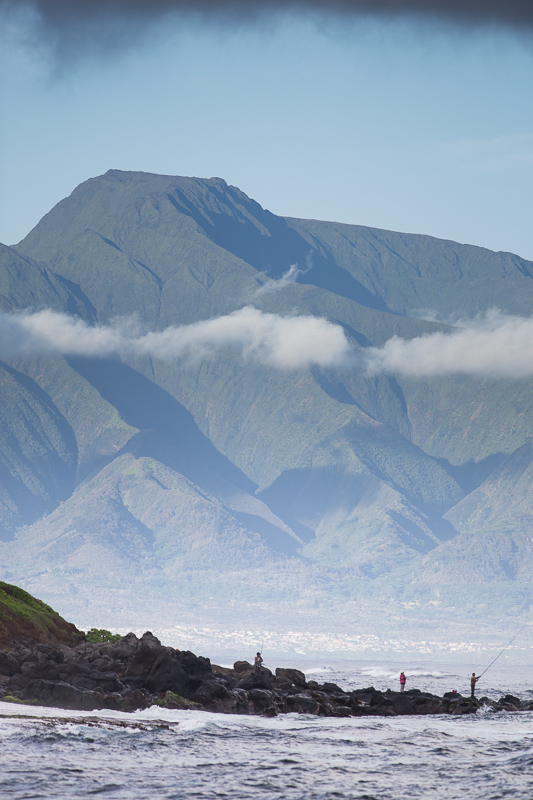 Green and steep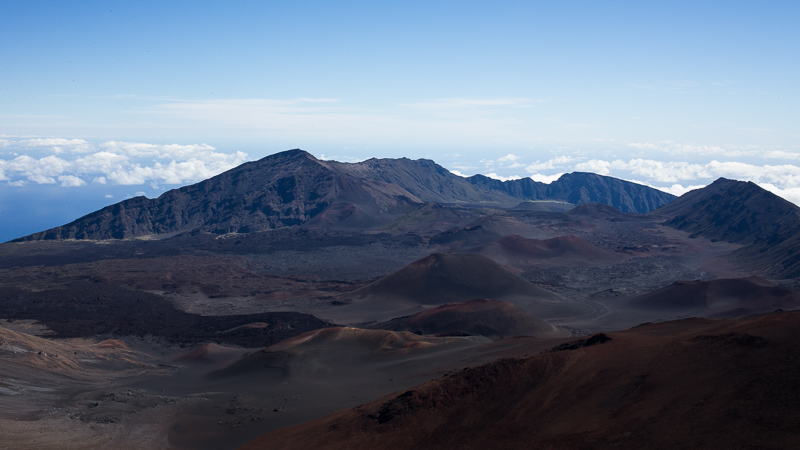 Lavascape
Thin ribbon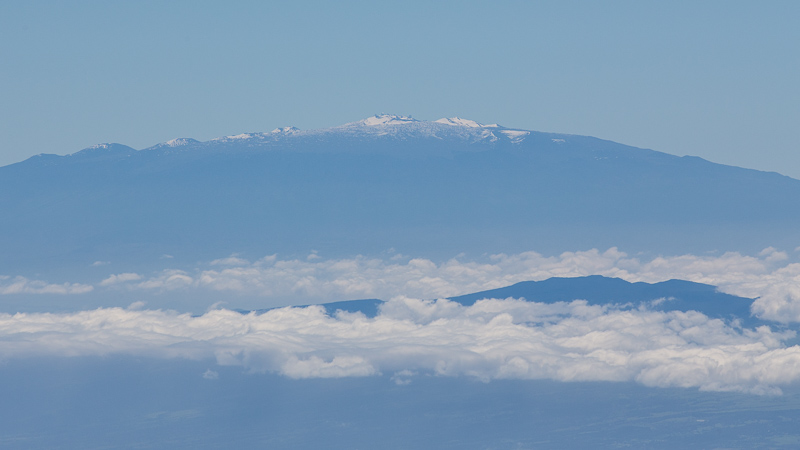 The bigger volcano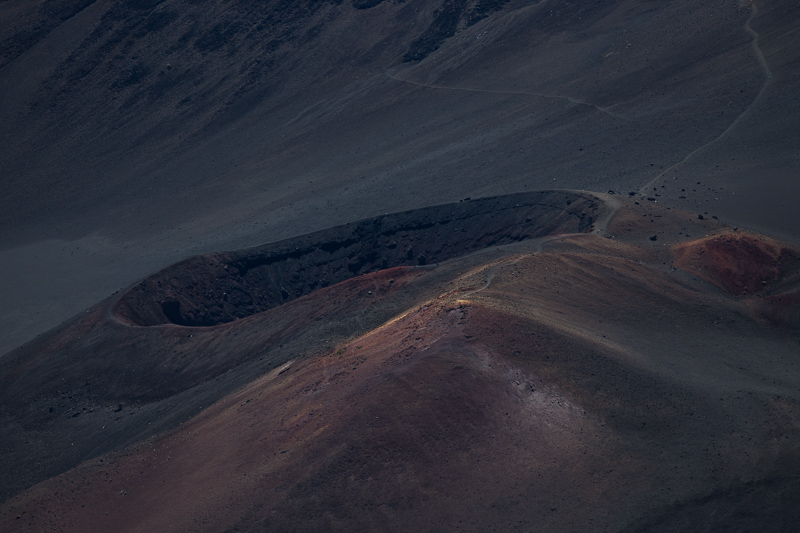 Cone
-