Hallgrímskirkja is another gem in Joe's neighborhood. Instantly recognizable and eminently unpronounceable, it's the second tallest building in Iceland (just recently eclipsed by a drab office building).
Earlier this day, we braved a smashing rainstorm to get to race registration, but the storm broke around dinnertime and allowed me to wander around for a little bit.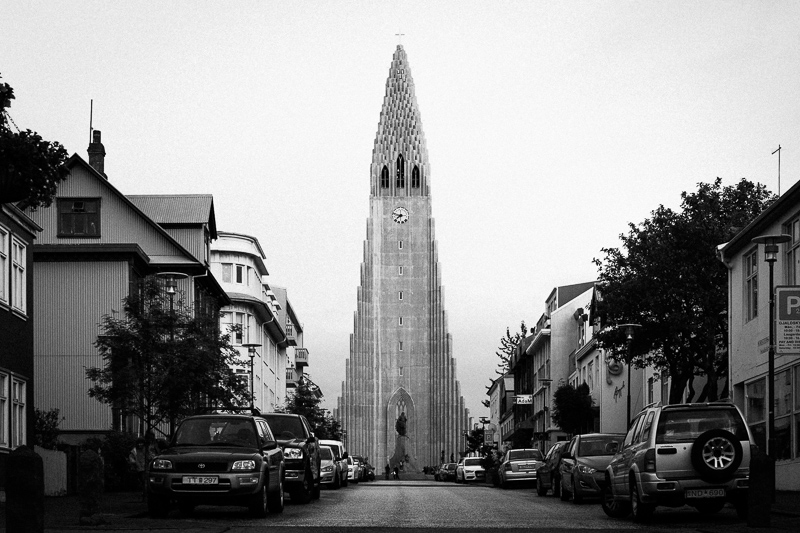 Reaching skyward
Architect Guðjón Samúelsson (good luck with that) designed it to evoke the Icelandic landscapes shaped by basaltic lava flows, and the statue at the bottom is Leif Eriksson. There's also a nice coffeeshop nearby...obviously as important!
-