The other night, Ethel and I escaped to town for a couple sneaky cocktails, and we rode the water taxi back across the lake instead of doing the dumb thing.
We were afforded an exceptionally calm and clear night in an unusual respite from the frequent cloud cover and wind we've had lately, so we both reveled in craning our necks backwards and pondering our insignificance.
Unsurprisingly, after walking up the hill to our place, I was unable to resist dragging my camera out for a few quick frames.
Here, you can see the Milky Way and Large Magellanic Cloud keeping watch over the cabbage trees in our driveway.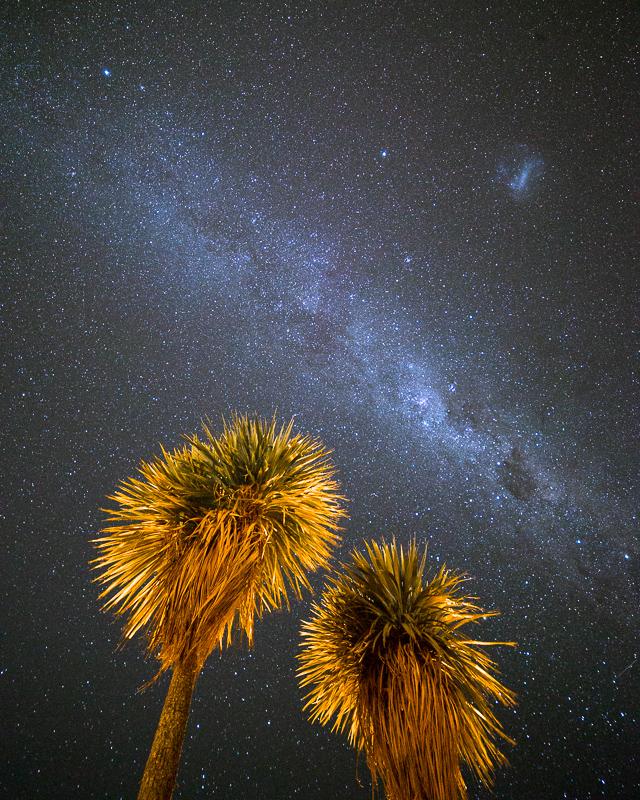 We are so small (for the geeks: single exposure, no trickery)
Also, these trees kinda remind me of Tina Turner.
-