For Thanksgiving, Ethel and I stole away for a few days to Carmel on the California coast. We needed a respite from the single-digit temperatures in Reno; hilariously, when we got there, the locals were shivering and bundling up because it had cooled down to 50. Sissies.
Our first couple days there were clear and calm, predominantly featuring the ocean gently lapping at the smooth sand. We made the most of it by taking a few walks along the beach, soaking in the warm November sun, and otherwise enjoying all the place had to offer. Of course, all that happened in between spates of eating hysterical amounts of food.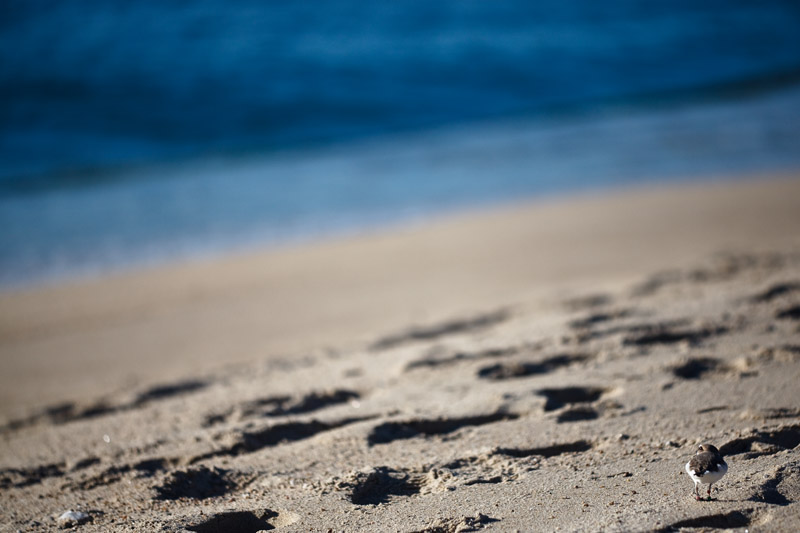 These guys would hunker down in footprints like tasty little Yorkshire Puddings.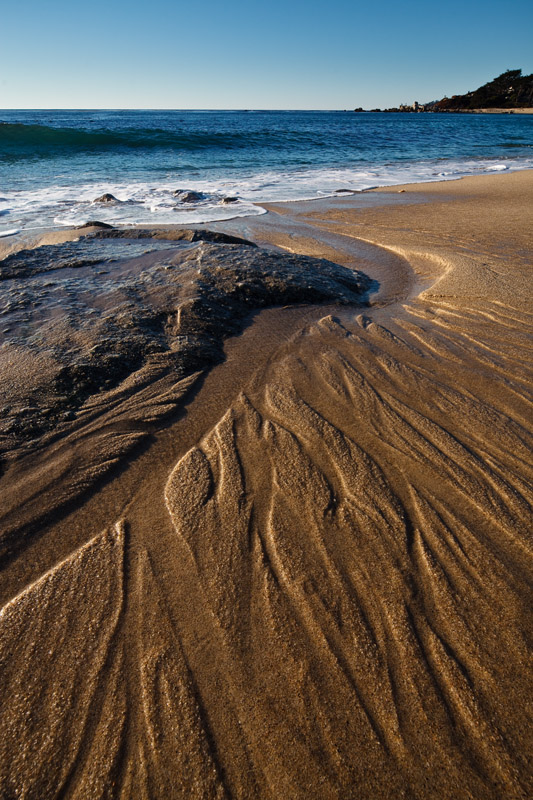 Rivulets on Carmel River Beach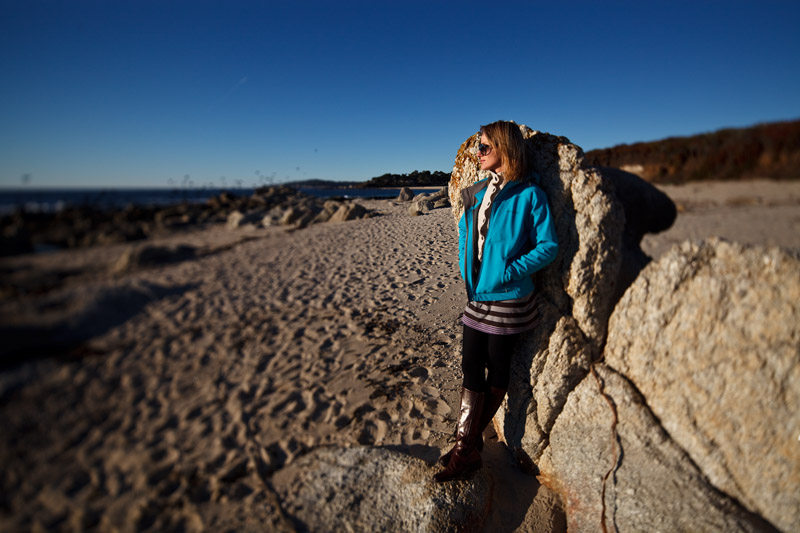 Tilt/shift portrait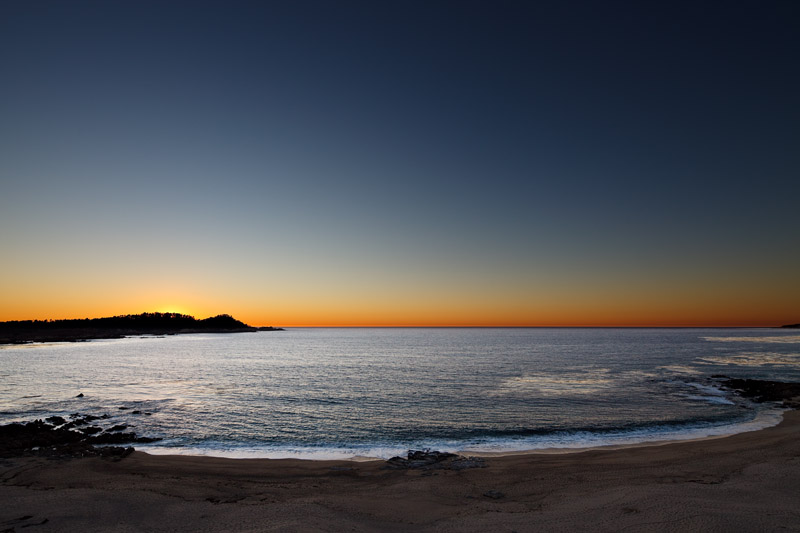 Sun sets over Point Lobos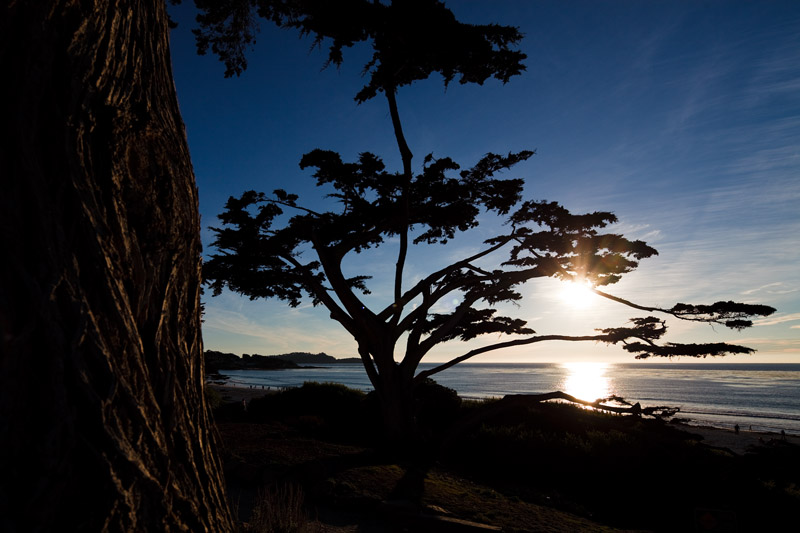 Cypress at Carmel City Beach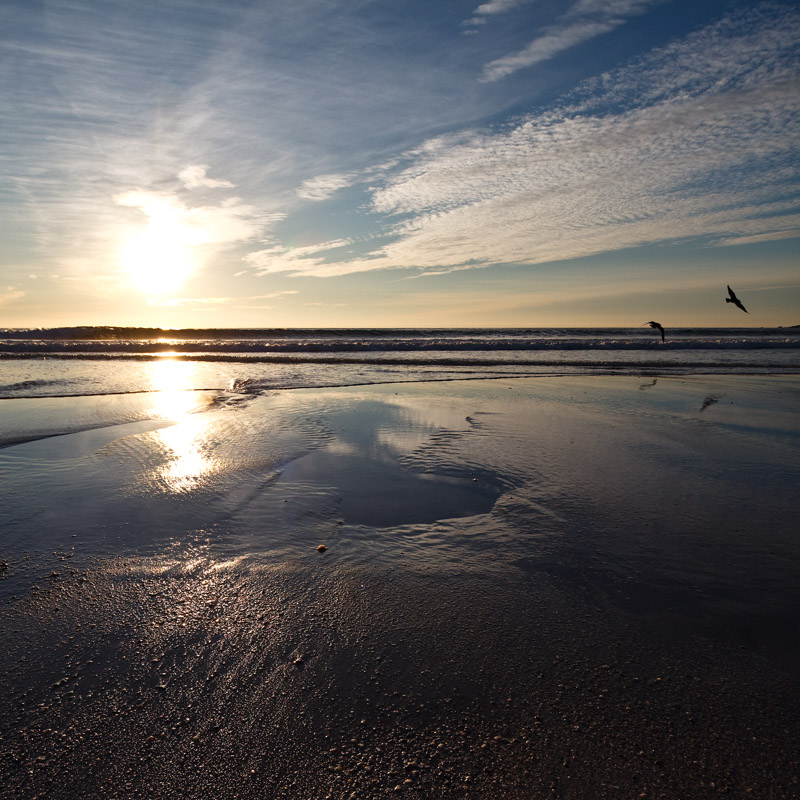 Waning day at the beach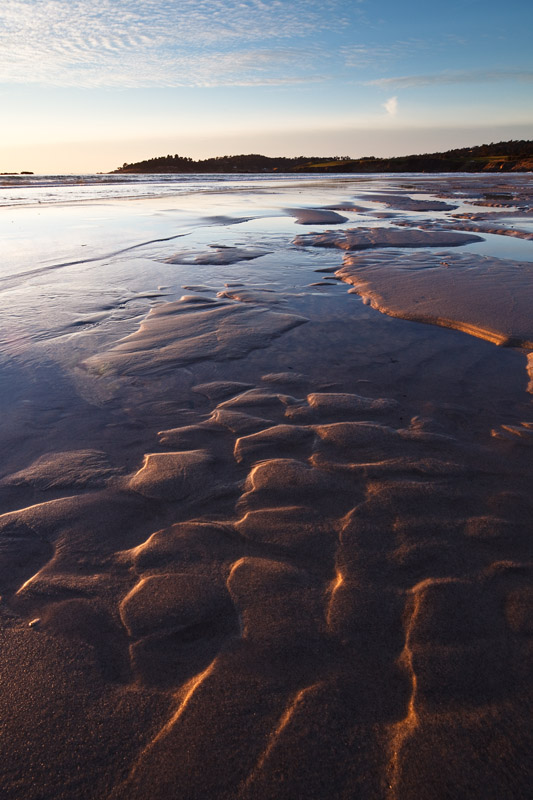 Low tide; looking towards Pebble Beach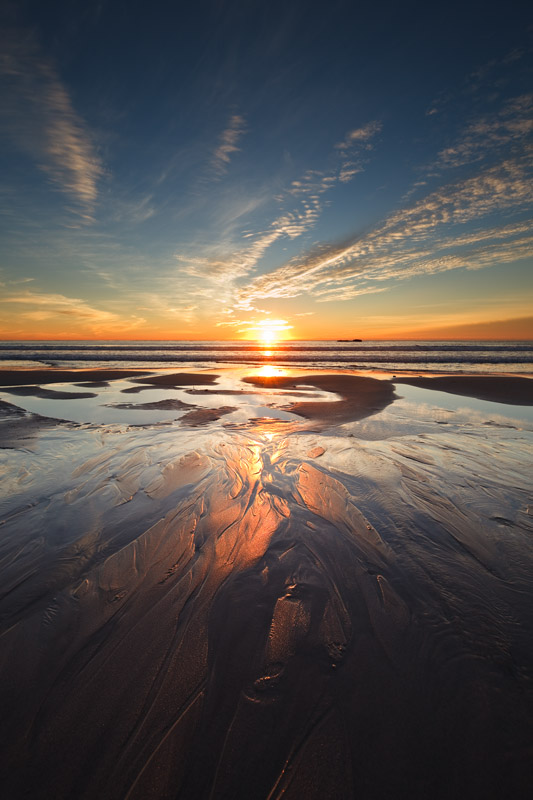 Shimmery reflections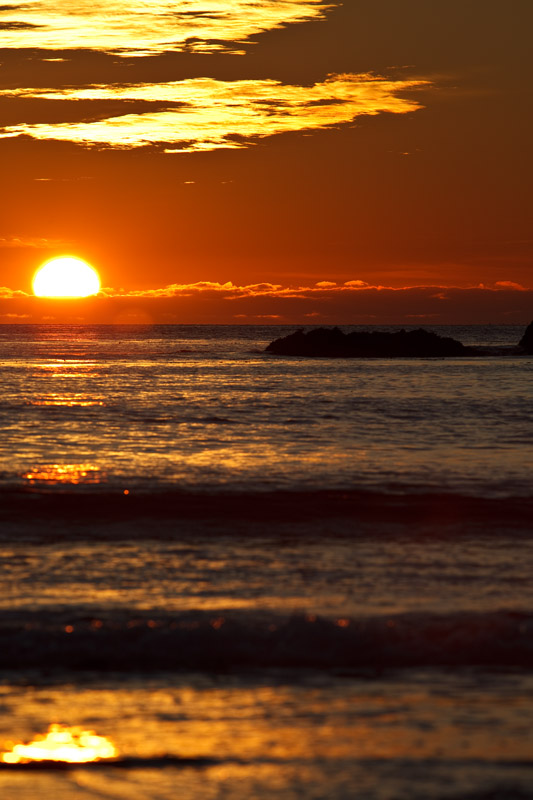 Last minutes of light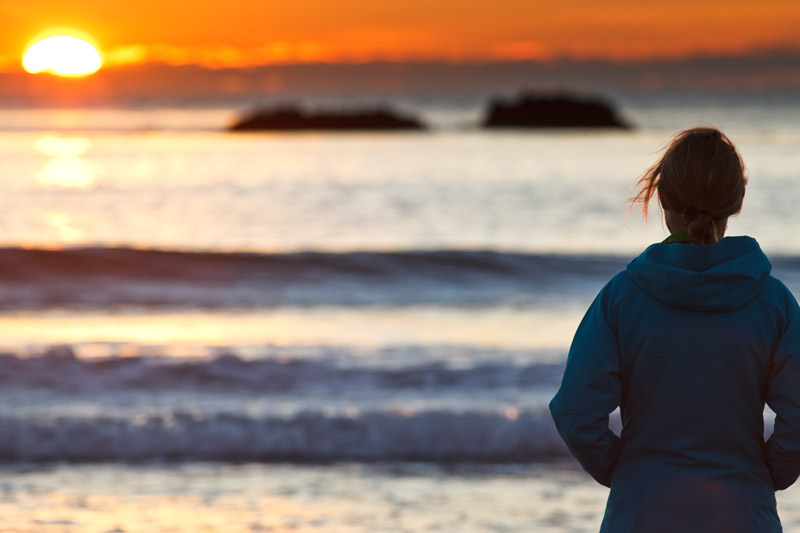 Murphy ponders the sunset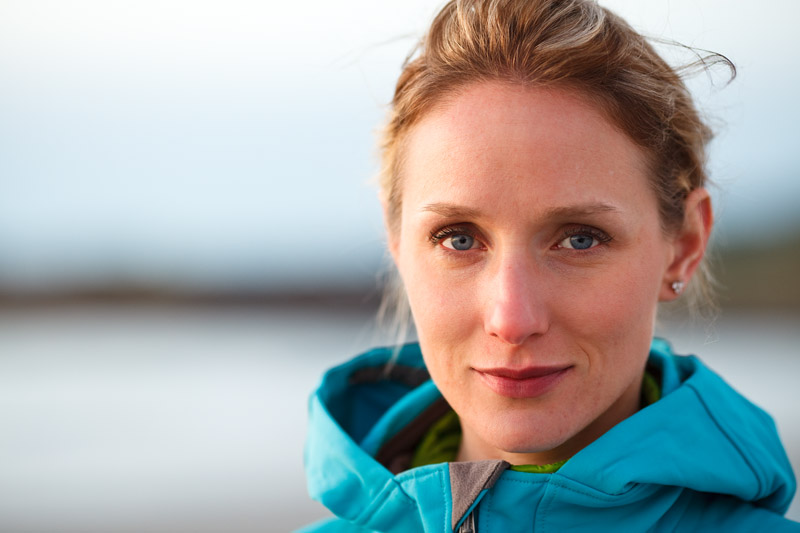 Soft evening light
Saturday brought some stormy weather, putting a slight damper on the scenery we wanted to see on our drive down to Big Sur, but it's still a gorgeous place in spite of rain and fog. This storm also reawakened the sea, making things a bit more dramatic.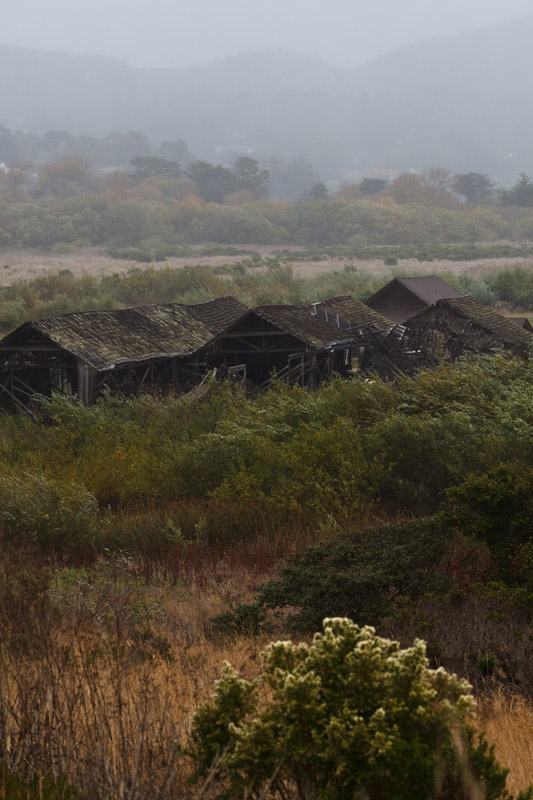 Abandoned barn, through the rain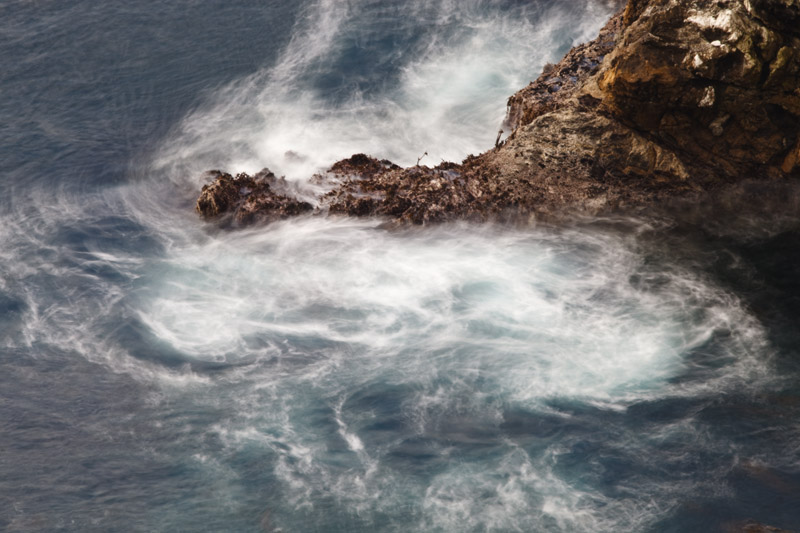 Maelstrom, part I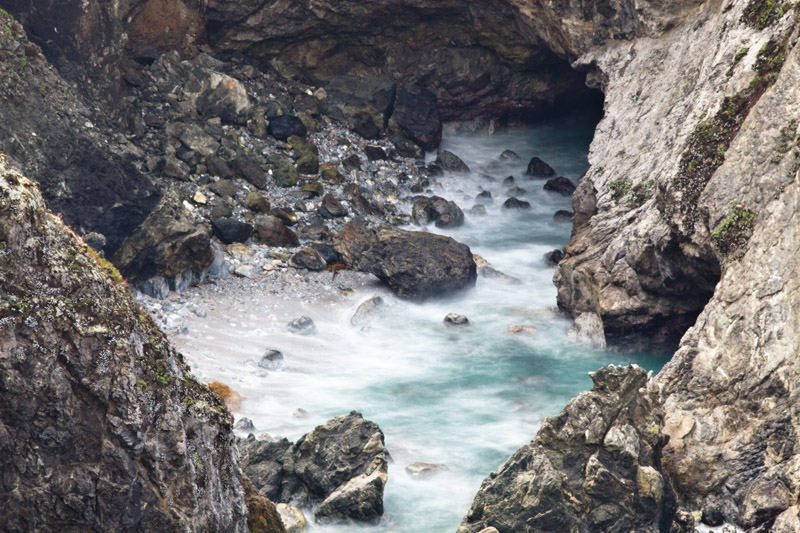 Maelstrom, part II
The angry sea makes for awesome long exposures!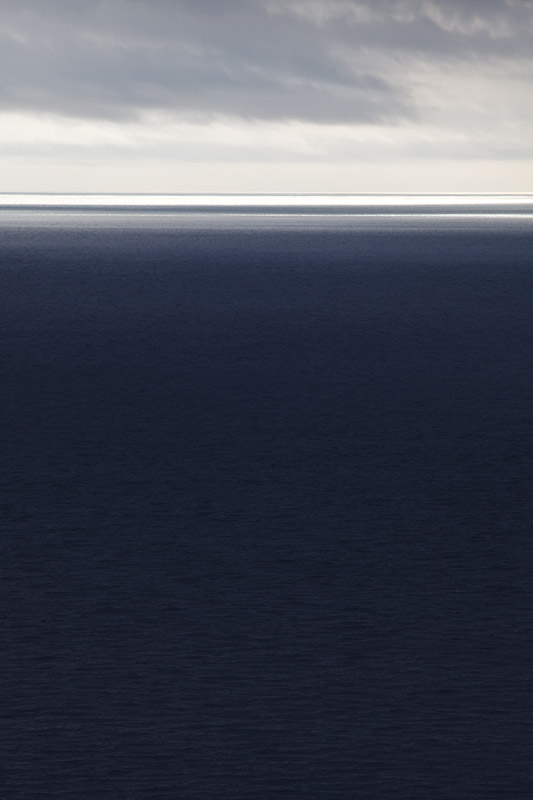 Silver lining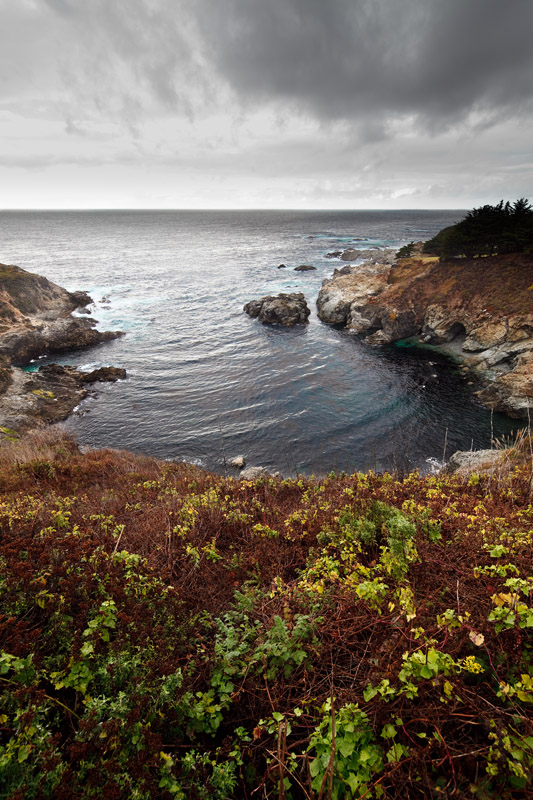 Peering down into the pit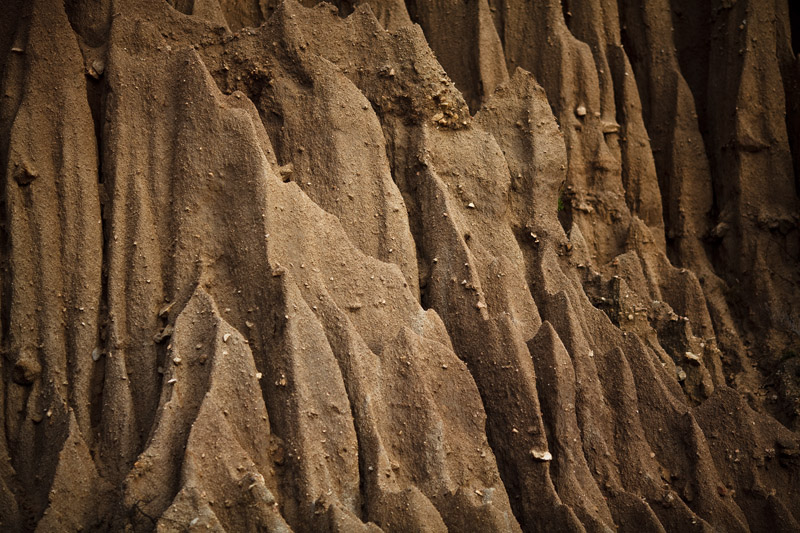 Erosion at work, gracefully
Before we left to come home on Sunday, we enjoyed one last session of fresh sea air. The storm was gone but the sea was still angry.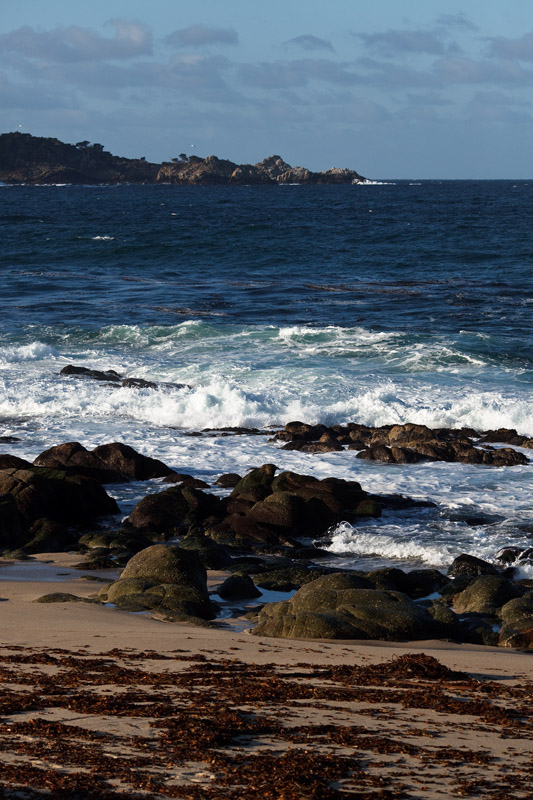 Water, rock, and kelp
Thanks to the Ricciardis for putting us up (and/or putting up with us). We're very grateful to be able to spend time in places like this!
-