Alright, here are a few photos of the beast in complete form, although not in its final resting place.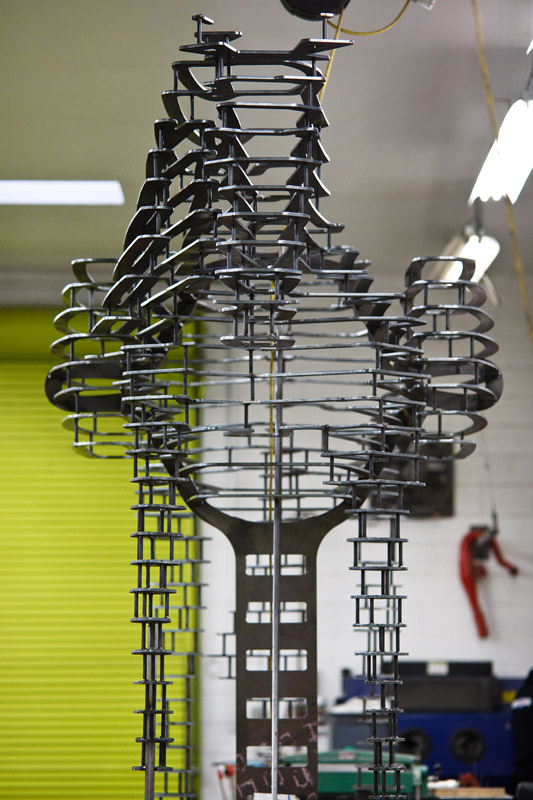 Head-on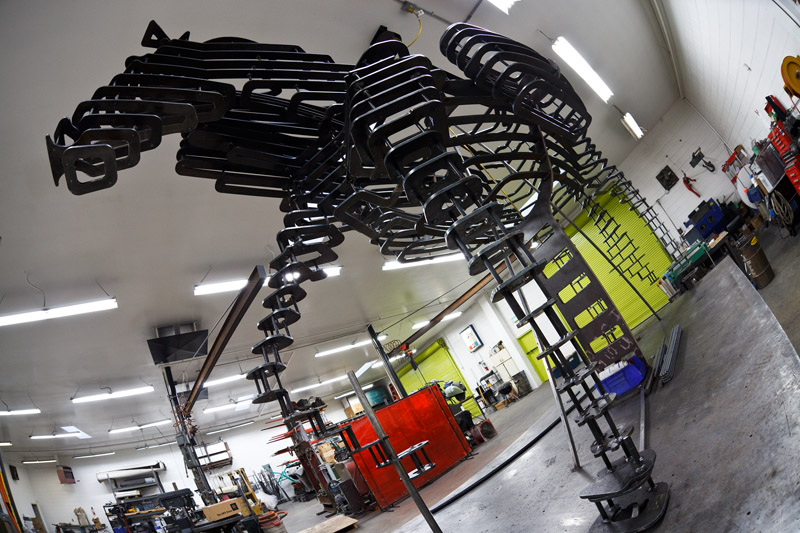 Loping along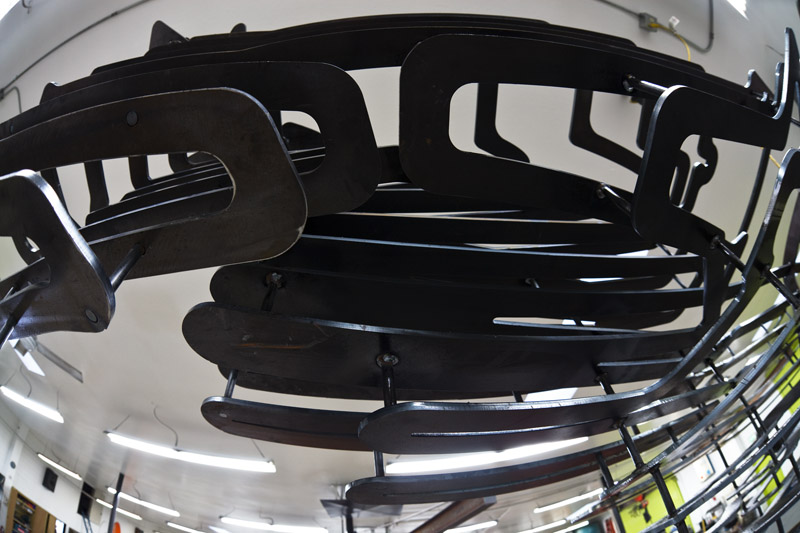 Slices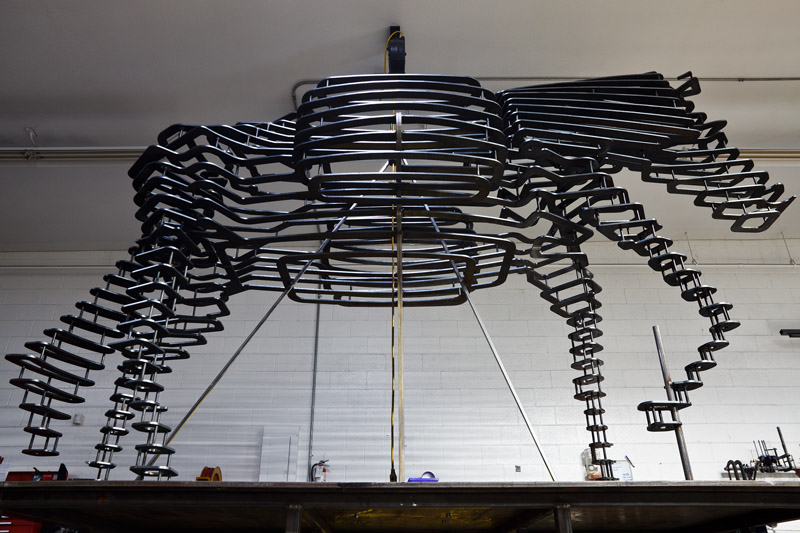 Portrait from below
Some stats on what you see:
~11' tall
~14' long
~3000 pounds
120 slices
Cut from 8 sheets of 3/8" steel with a hi-def plasma cutter
Width of each slice (when viewed from above) - 2"
300-some dowels for support and indexing
Untold hours of design, detailing, and fabrication
So I suppose it's time for a little bit of an explanation. A fairly brief one is that this is a foray into public art. This sculpture and fifteen others related to it will be installed in Carson City at two interchanges on the new 395 extension. They are 1.25:1 scale depictions of a meeting between explorer John Fremont and Native Americans. So while you've only seen a bunch of photos of a horse so far (pack horse, specifically), there will be a succession of explorers, natives, dwellings, etc.
It's been a long road to here to create a design signature for this project, to iron out (no pun intended) fabrication aids and methods, and to create many iterations of pose and the size of the slices. However, we've done most of that front-end work and it's time to get into the groove of producing some art.
Long story short, this is one hell of a way to keep my free time spoken for. :)
In other news, today's my birthday, and in hindsight, this has been a year of change and growth from myriad perspectives. Here's to much to be happy about!
-