Last weekend was indeed as ridiculous as the oracle of sleep deprivation had foretold. We'll start with the latter half of the odyssey, purely because these photos got finished first!
Root Society
has been a stronghold of the Burning Man music scene for many years, and although they skipped 2011, they're still revered for the world-class lineups, top-notch sound, and unfettered atmosphere of fun they provide. And I hear they'll be back next year...
Thus, it should come as no surprise that when they took their unique brand of party on the road and visited Reno to host a night of beats and fundraising for Korg 3.0 at The Knitting Factory, supplicants turned out in droves and the music kept on 'til the wee hours.
Root Society is the brainchild of
Jefr Tale
, a most interesting dude whose successes in his day job allow him to fully engage with this extracurricular passion of his. A connection on the playa with Grant half a decade ago turned into a friendship, and the early seeds were sown that resulted in this amazing party.
Enough blabber. Go-go dancers and bright lights and shiny things are calling us!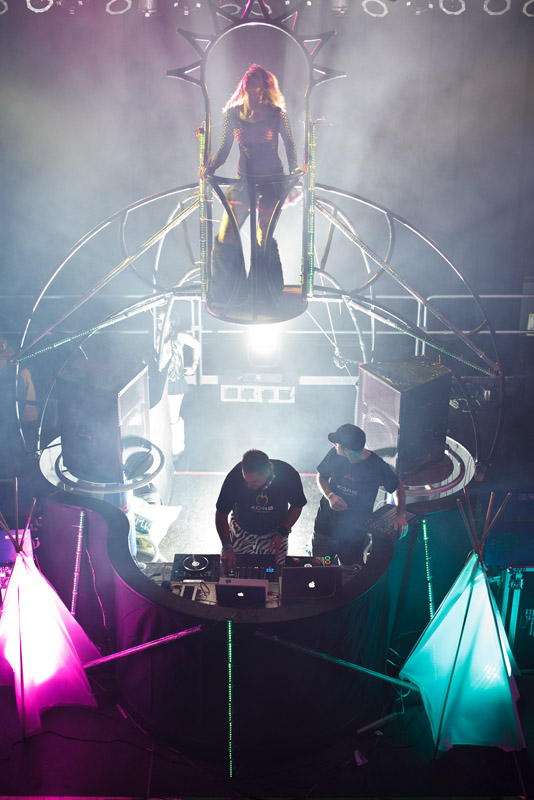 I believe it's -actually- called the Ho's Nest. DJ Erik Lobe underneath.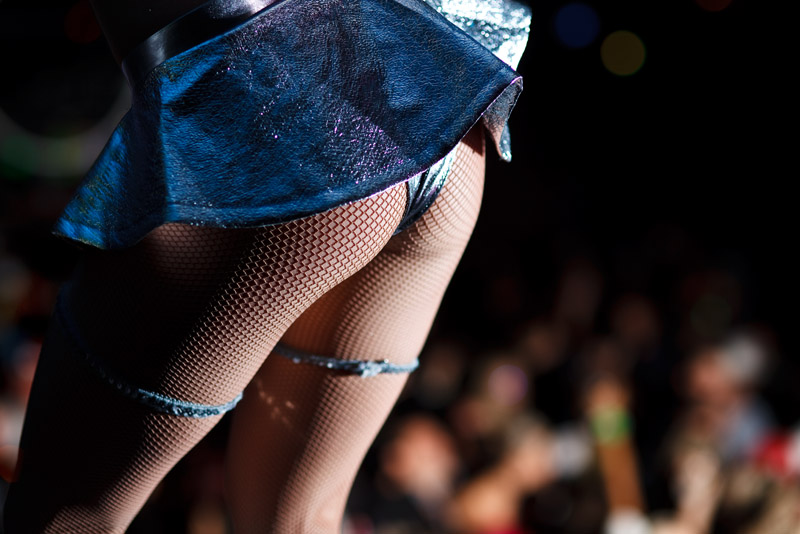 Shakin' it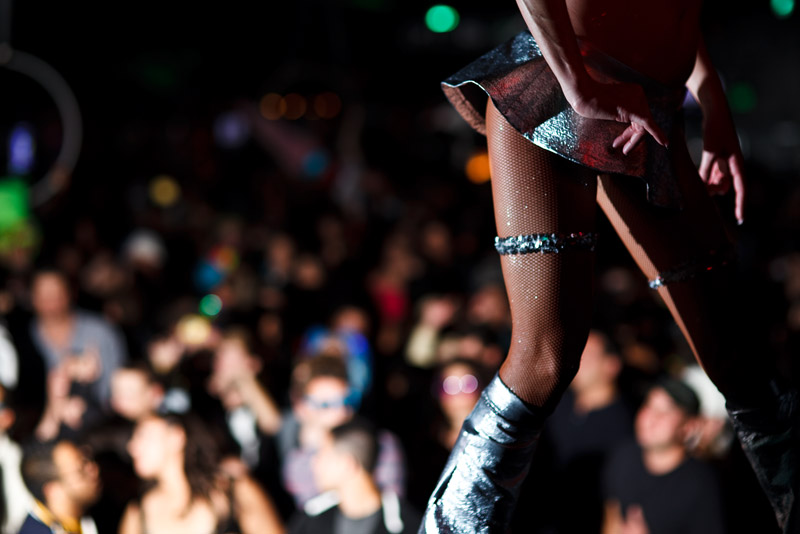 Go-go above the crowd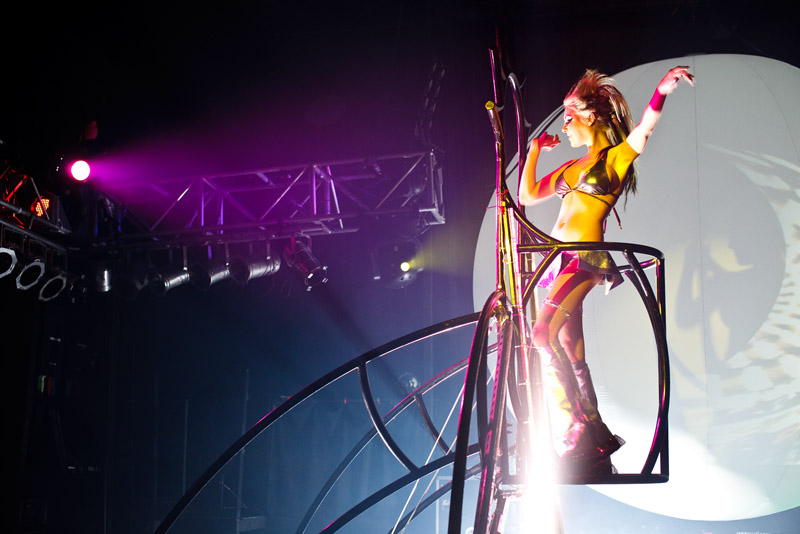 In the spotlight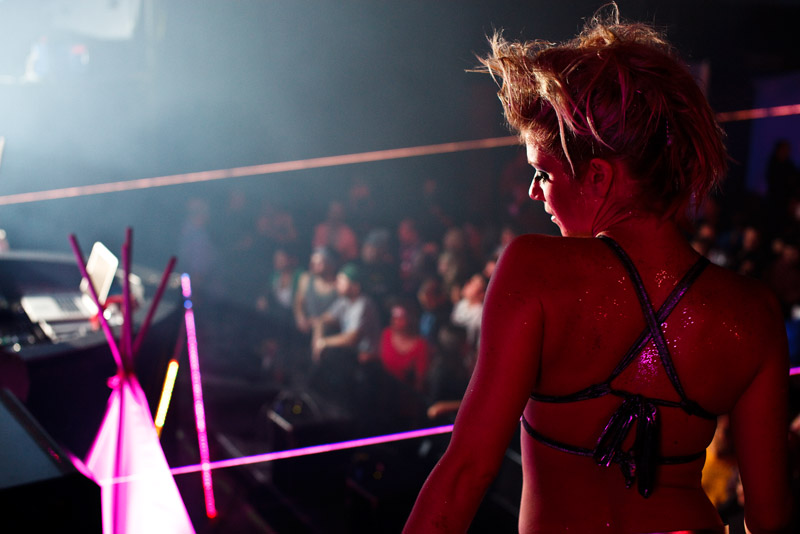 More go-go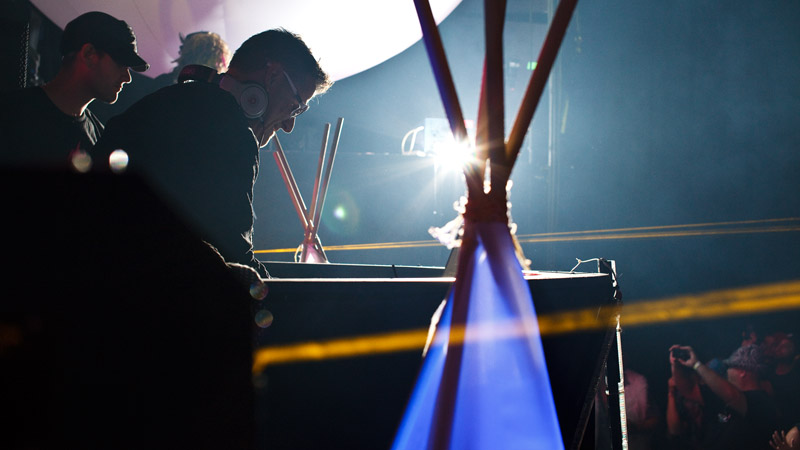 Jefr works the beats
Rawr!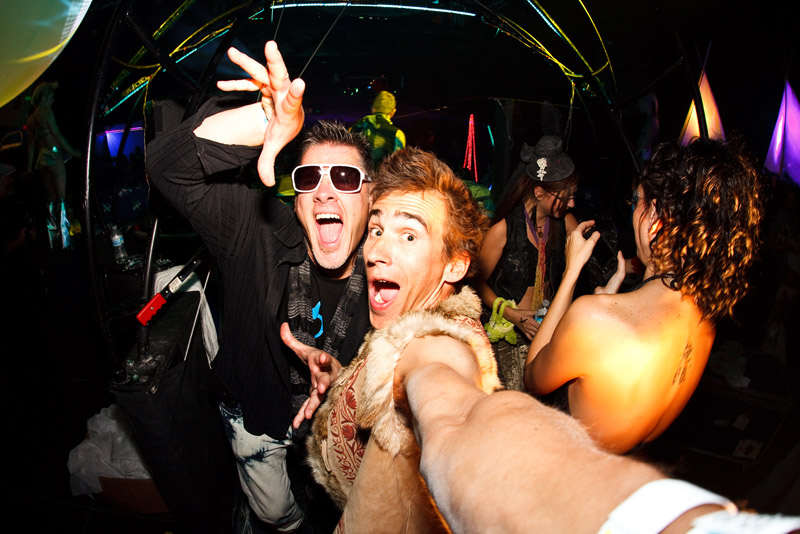 Gratuitous self-portrait with Jefr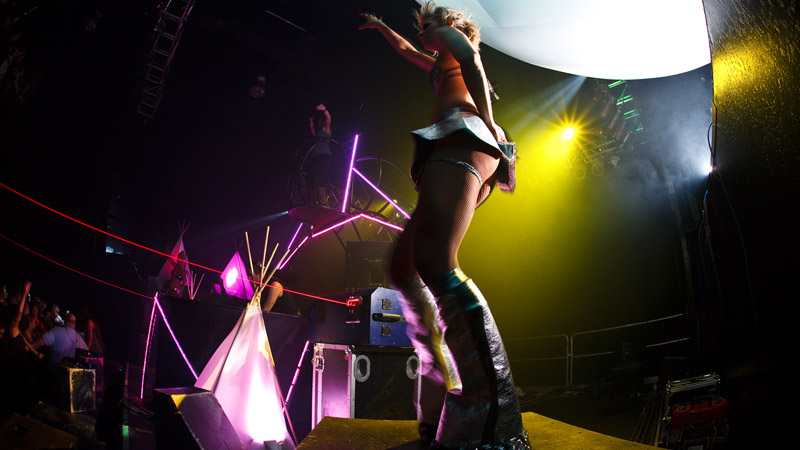 Lights, lasers, and dancers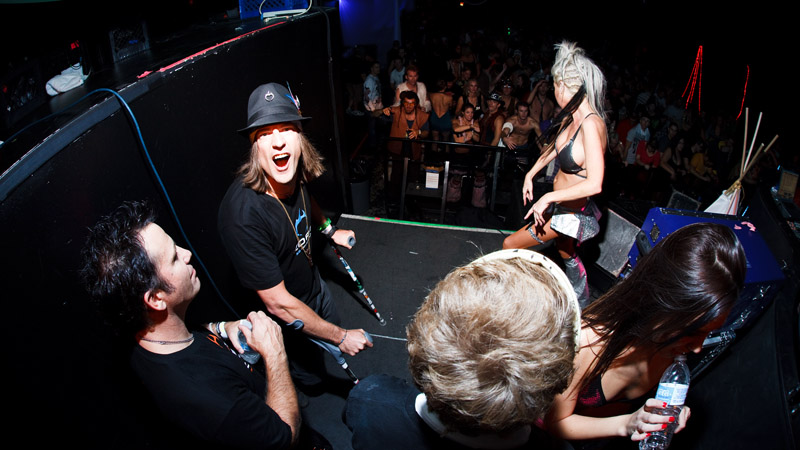 Grant -might- be excited
Kinda like the bat-signal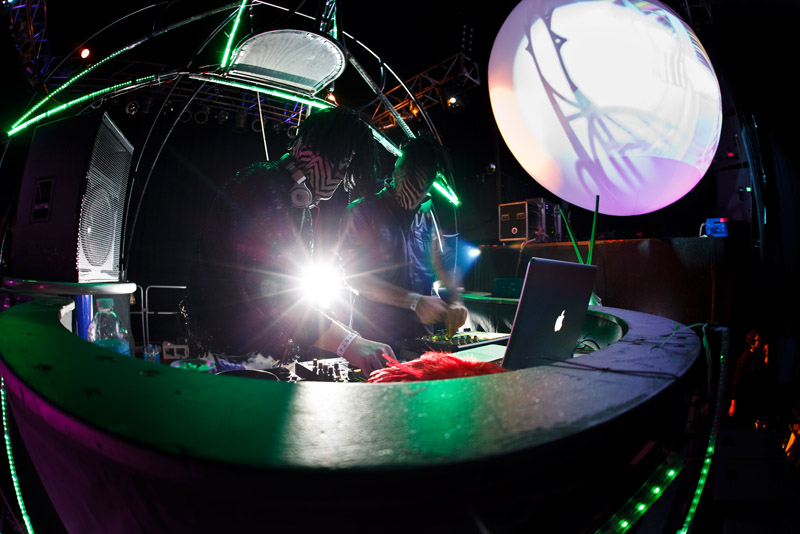 Stripe makes their dirty magic happen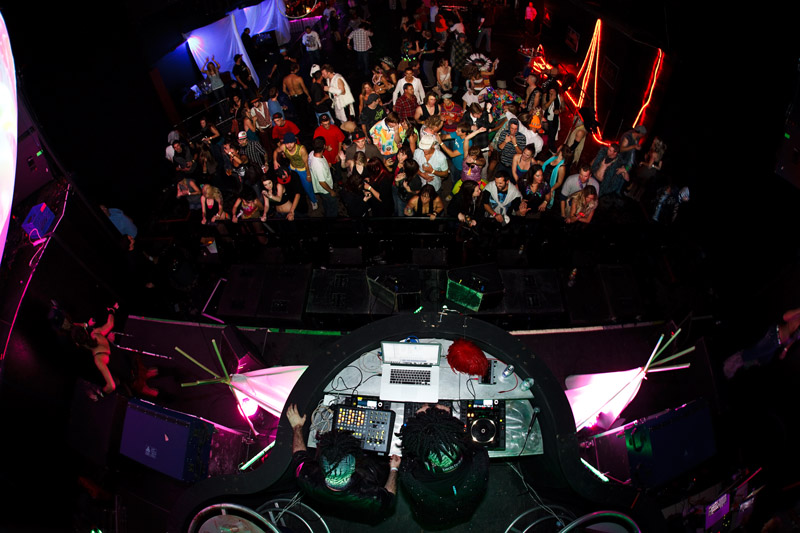 Still a healthy crowd at 3am
I had the huge hookup of an all-access pass. The opportunity to go anywhere and do anything for the photo was addictive and I ended up spending about 5 hours charging around. It's also
way
quieter up on the stage!
As promised, the necklaces previewed in the last post were available to those making donations, and I saw an awful lot of them dangling off necks throughout the night. I'm quite sure it was a successful fundraiser, but far more importantly, it was an amazing night of music and dancing and friends!
-