I've got a soft spot for Formula 1.
To me, it represents the pinnacle of both motorsport and engineering. I'm willing to concede that World Rally drivers meet or exceed the skills of F1 drivers, but an F1 Grand Prix is nonetheless a spectacle to behold. I had been to the US Grand Prix twice in Indy, but it had been a dream for a long time to go to Spa-Francorchamps in Belgium and watch these carbon fiber rocketships carve up that hallowed ground. When we were planning this trip, it was going to be shorter, right up until we saw that the race in Belgium was only a few days after we were planning to go home. Done deal!
Thus, we took our side trip from Amsterdam, rented the most awful car I've ever piloted (Opel Agila, if you're curious), and made tracks for Aachen, where it was both cheaper and easier to find lodging than it was anywhere near Spa.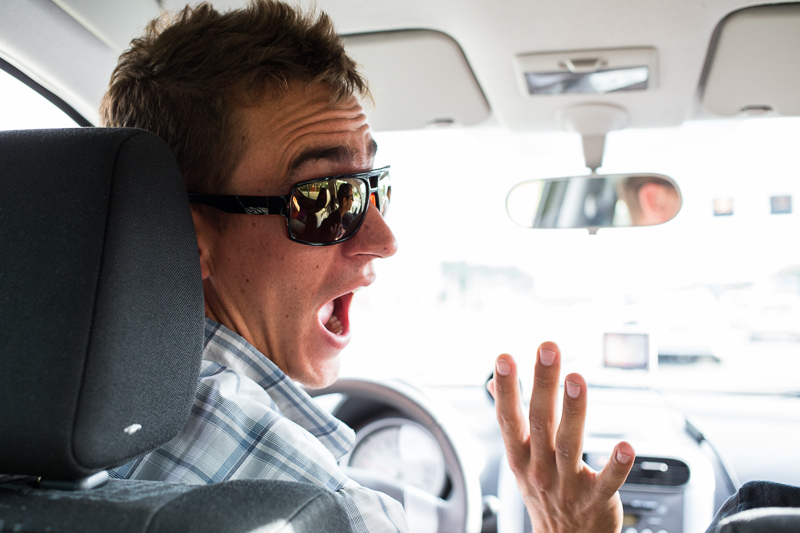 Most awful car ever, not even worth steering
If you've never heard F1 cars in person...bring earplugs. Walking to the track from our parking spot ~3km away, the songs of the F1 cars' engines started to sound as though they were nearby. I knew better; when one is actually nearby, it's eardrum-splitting, a mechanical shriek that threatens to tear the space-time continuum. In short, it's fantastic.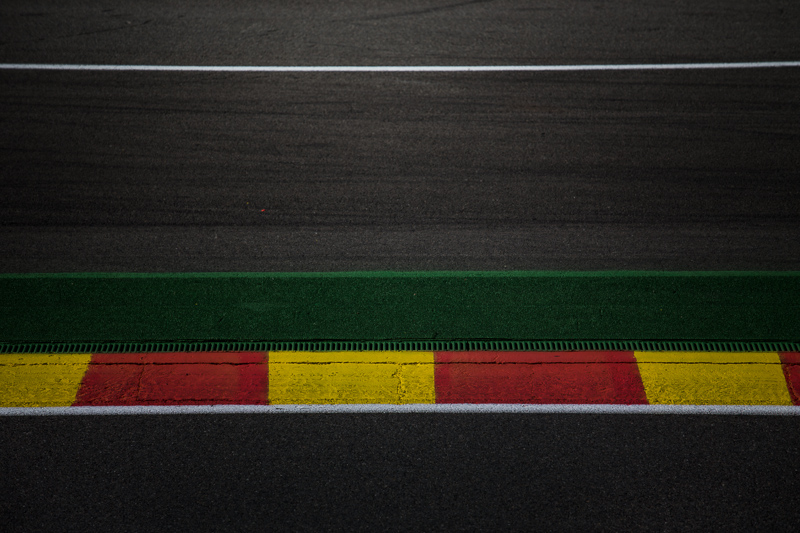 Rife for pillaging
We wandered around the track to find some good viewing spots; Saturday was practice and qualifying, which we were stoked to watch. We also wanted to find a good spot to watch the race Sunday. Unfortunately, for photographing F1, access is everything, and while we could get close to the track, there's no substitute for the angles the actual photographers are able to get. As such, most of my photos look largely the same; I had to work hard to get things to look different without being able to be at track level or high above etc etc.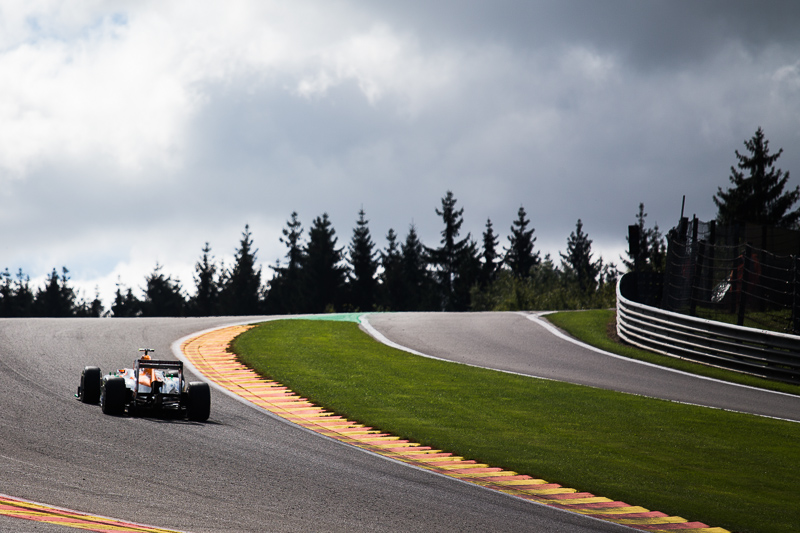 Eau Rouge, awesomest corner in all of motorsport
It was special to me to see Eau Rouge; it's a downhill-uphill right-left corner complex that they go through at about 170mph. What's hard to see from in-car footage or normal broadcast footage is just how much elevation gain there is and just how blind the sightlines are. Slamming the car into the track surface at the bottom of the complex and aiming it in
hopefully
the right direction under 4G of cornering force has got to be a puckering moment no matter how many times you've done it.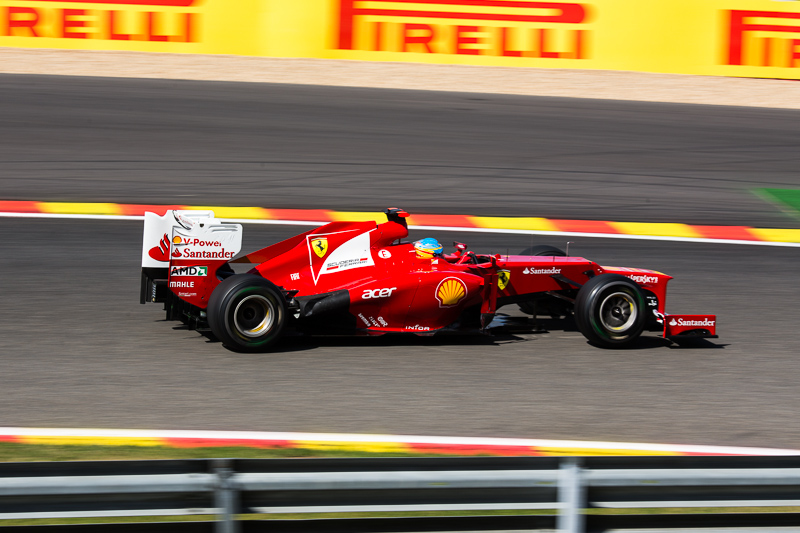 Forza Ferrari!
Red Bull approaches corner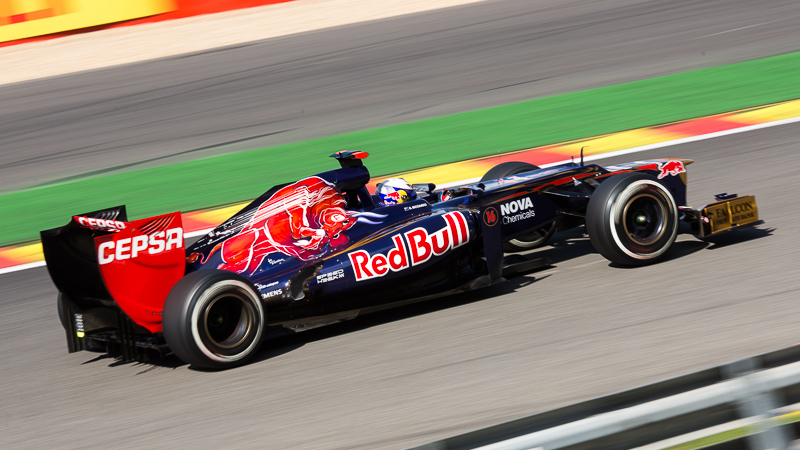 Toro Rosso accelerates away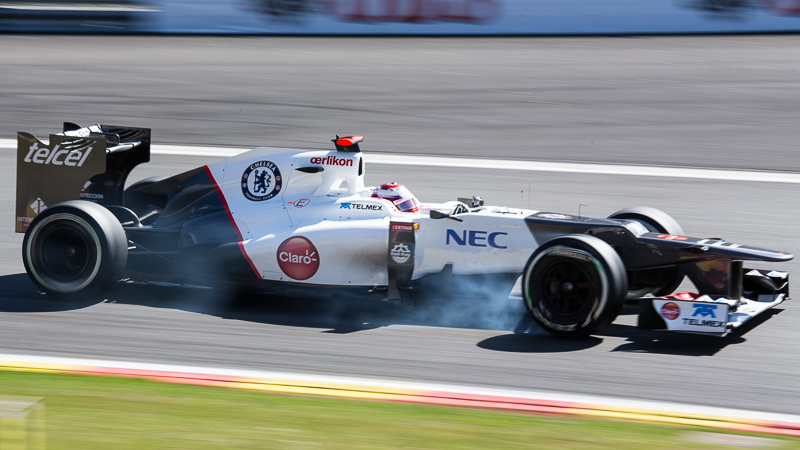 Corner entry lockup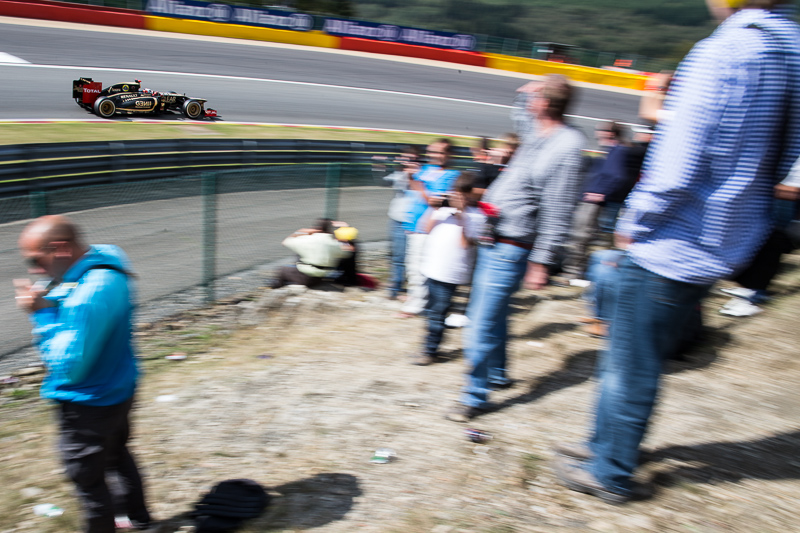 Lotus mid-corner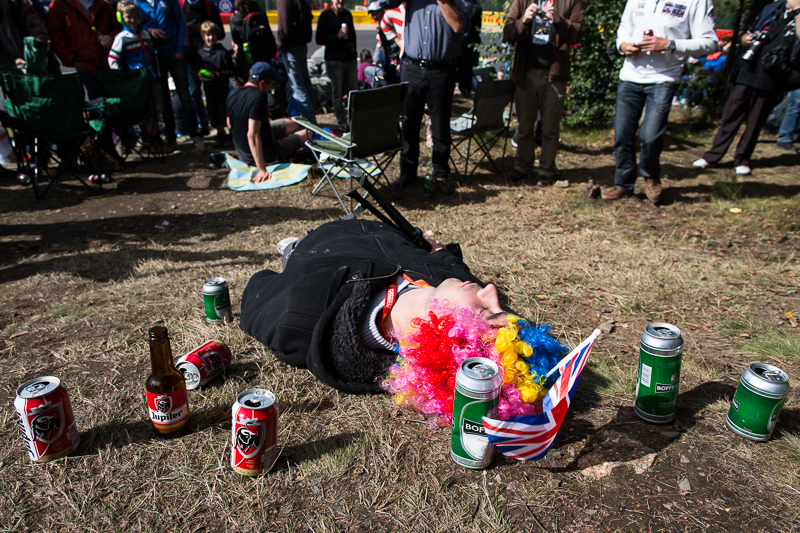 Excess
Come race day, it turns out we had vastly underestimated how much bigger the crowds would be, as well as how early they'd show up for good spots to sit. To put it bluntly: we got hosed. In hindsight, it would have absolutely been worth the extra 200Euro for awesome grandstand seats.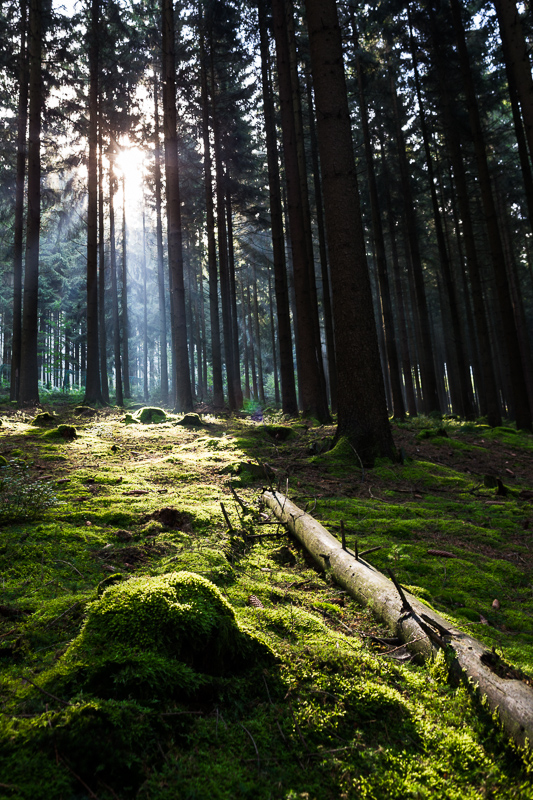 Misty morning on race day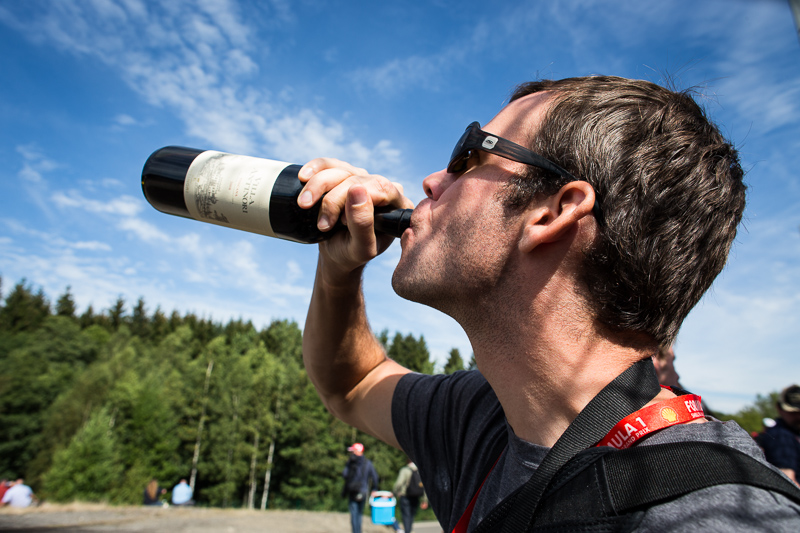 High class
The amount of transport and logistics required to put on an F1 race is mind-boggling; it's not called a traveling circus for nothing. When they fly away to races, they fill 3 cargo 747s to the brim with their containers; it's NUTS.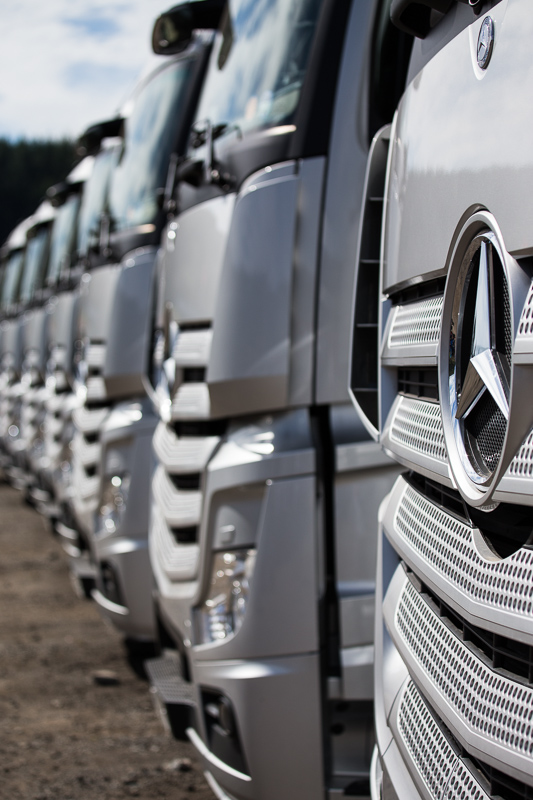 Line of trucks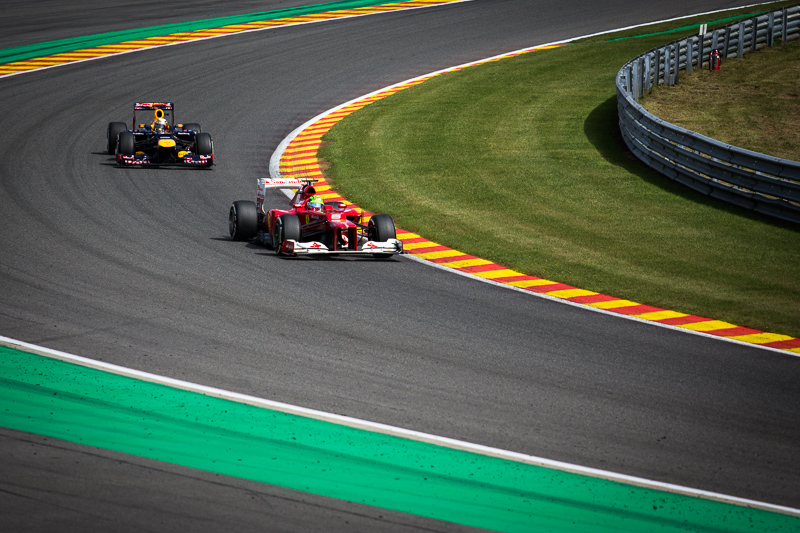 I nearly got arrested for getting myself to this vantage point
When an F1 car is at race pace, its speed through corners is staggering. It's only after viewing slower cars going through the same corners that it's readily apparent just how fast they are; accelerating, braking, cornering, and changing direction with forces that would pluck our heads clean off our shoulders. And the SOUND!!!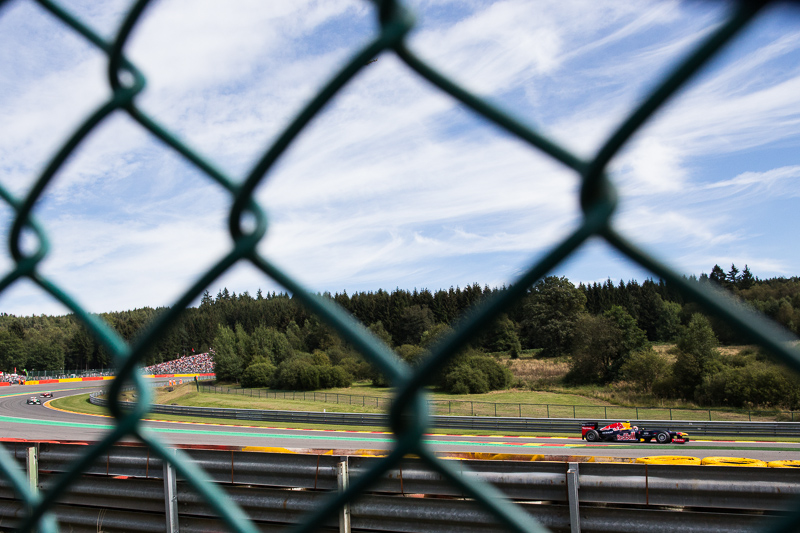 Our prison view
There's no doubt that our vantage points were better on qualifying day than on race day. That's OK, though, F1 is an experience worthy of some discomfort. Even if that means standing for 5 hours at the only unoccupied spot at the chainlink fence to have a shot at seeing the race.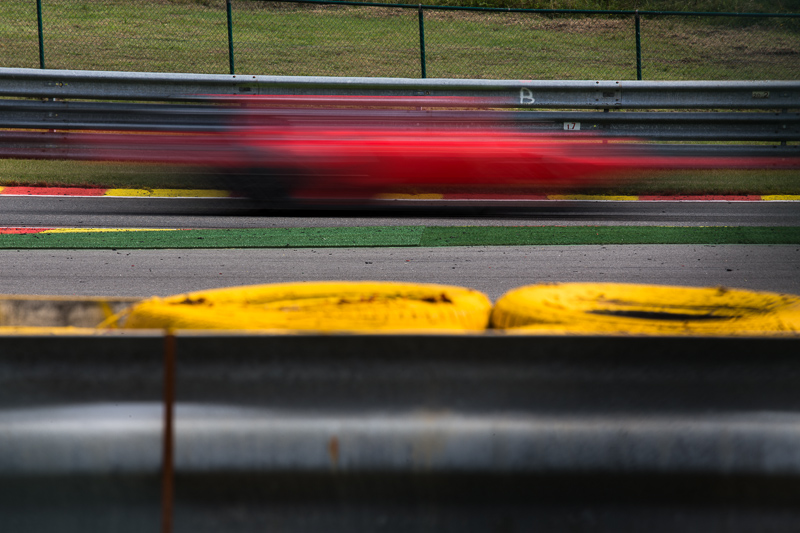 Zoom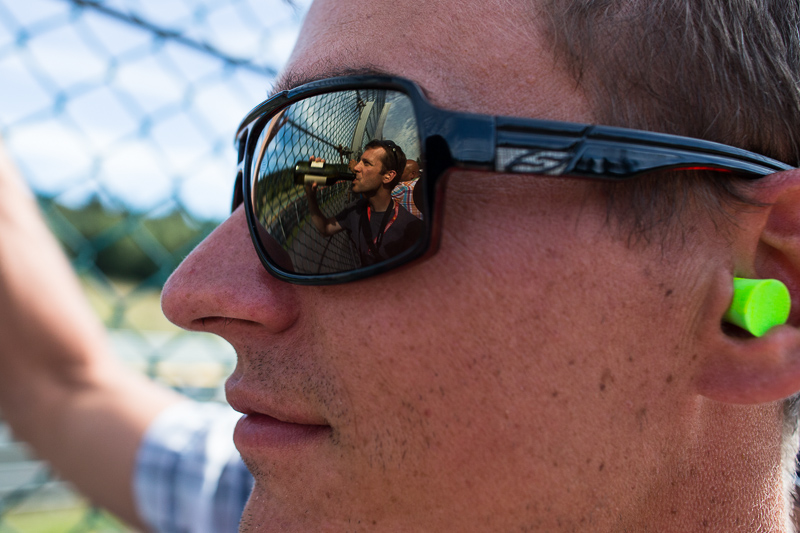 Ed drinks again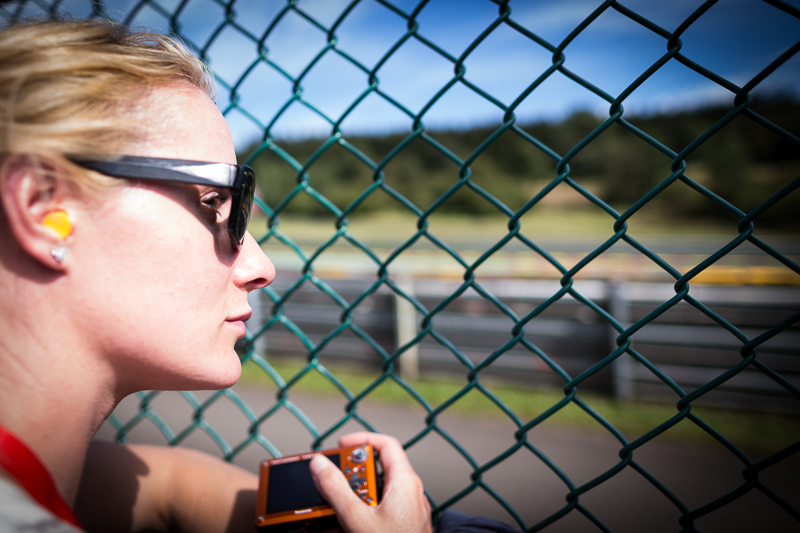 Murphy spectates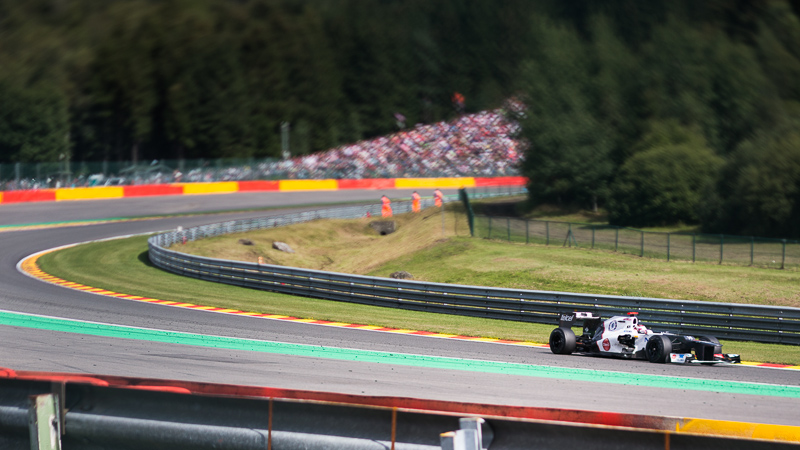 Slicing through
Tired and dehydrated from our long day in the sun, we shuffled back to the Agila with our ~100k compatriots and retreated back to Amsterdam. Sadly, after only another day there, our trip came to an end and we departed back to the good ol' US of A. A month is a good long while to be away from home, and I can only hope to be able to travel on these timelines more in the future.
Thanks for sticking through these incessant posts from Europe. It's fun for me to look back through them; memories fade fast as life keeps charging ahead. We will now return to our regularly-scheduled programming, whatever the hell that actually is.
-