Reno has seen a stunning rebirth in the form of street art in the past few years, and there's a fairly small crew of artists that's responsible for gracing the walls of the city with their vision and talent.
Just up the street from our place in Midtown is a mural that was created this summer by Erik Burke. It's on the wall of one of Reno's institutions; the Peerless Cleaners building. There's a
neat writeup on the project that's worth a read
, and I took it upon myself to make a couple photos that featured the awesome spinning sign at night.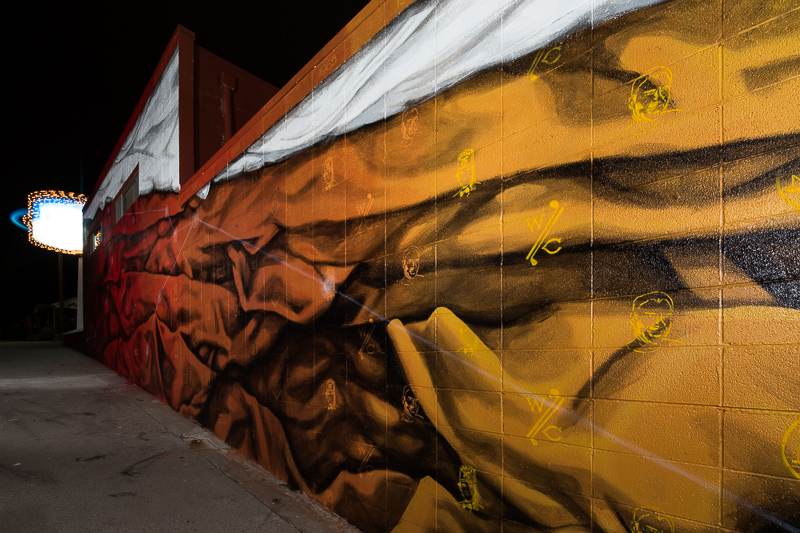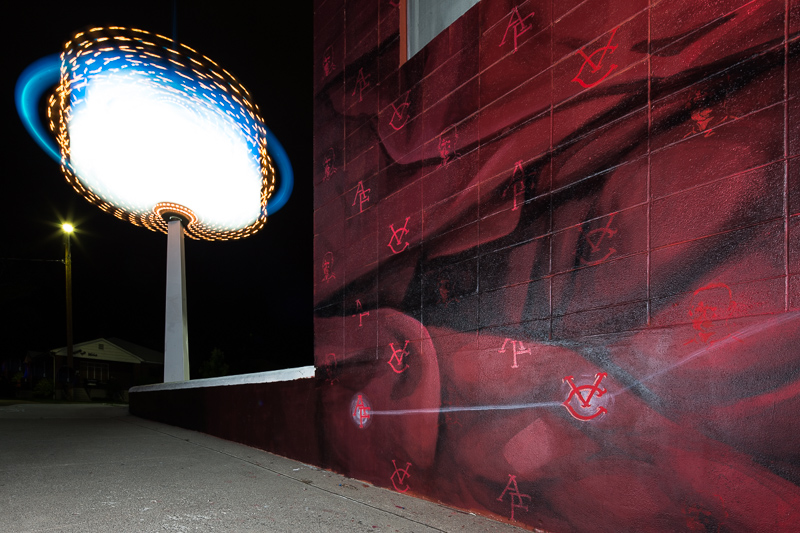 I guessed that the sign would look cool, and I was right (12 seconds for a full rotation). Running a tilt-shift lens and a big strobe in the darkness garnered some strange looks from the bar-goers headed past, but at least it was a friendly crowd. There's a pretty amazing amount of hidden detail in the mural that's not apparent if you're across the street, so it's definitely worth a closer look.
-