Right, so I've dragged this out as long as possible, but it's finally time to button up this Bali trip and get on to other stuff.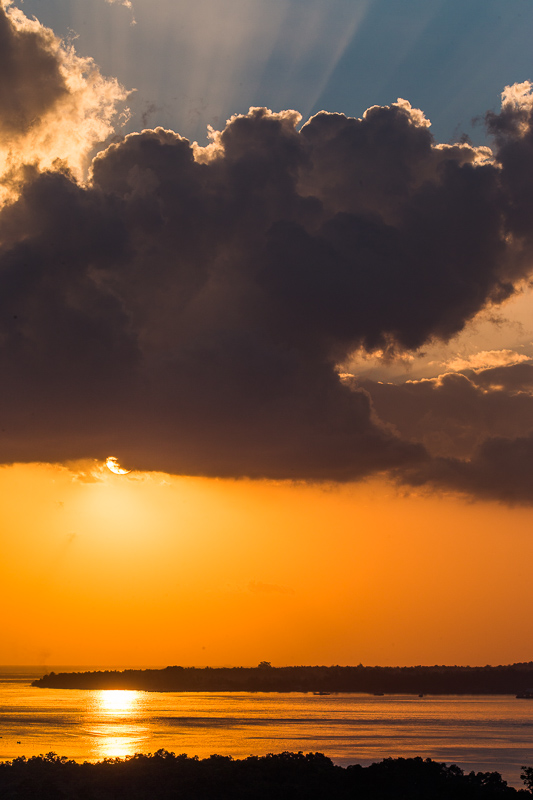 Sunrise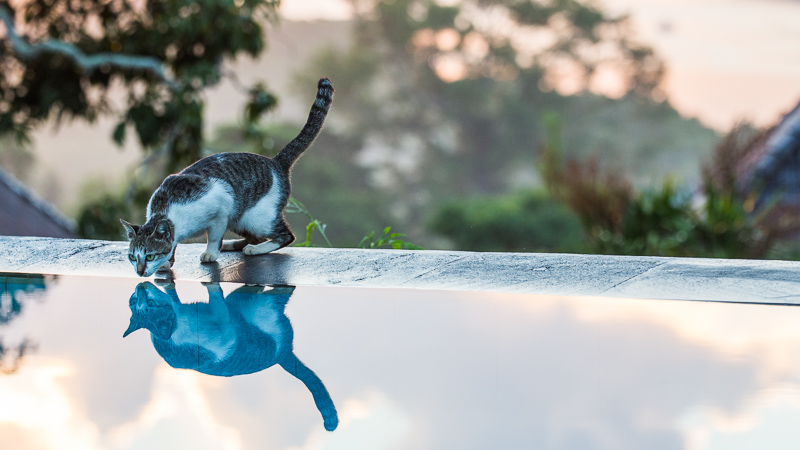 Thirsty
What I've got for you today is a collection of photos that, for better or worse, make up my lasting impression of Bali. Some of these show the nice things, and others show the not-so-nice things, but it's all real.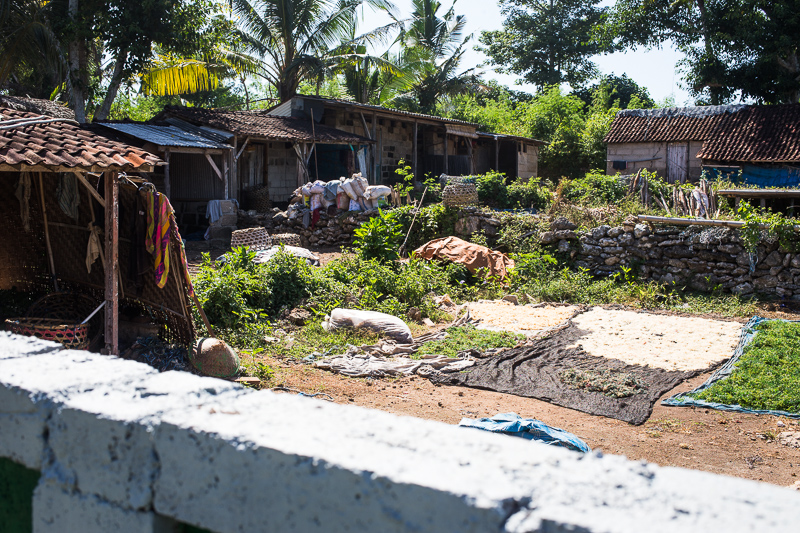 Over the wall
Dusk on Batur
Most places I've visited are ones that I've felt eager to return to, but Bali...not so much. Dunno; just think it's not quite my flavor. I will concede that with a little experience under my belt, I would approach a return visit to Bali or somewhere like it far differently than I approached the maiden visit. I'd certainly have a better idea of what to expect.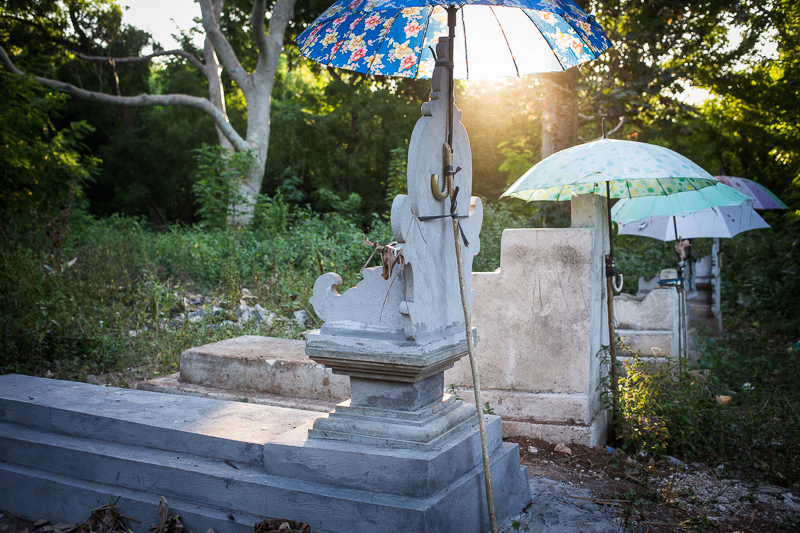 Shading the departed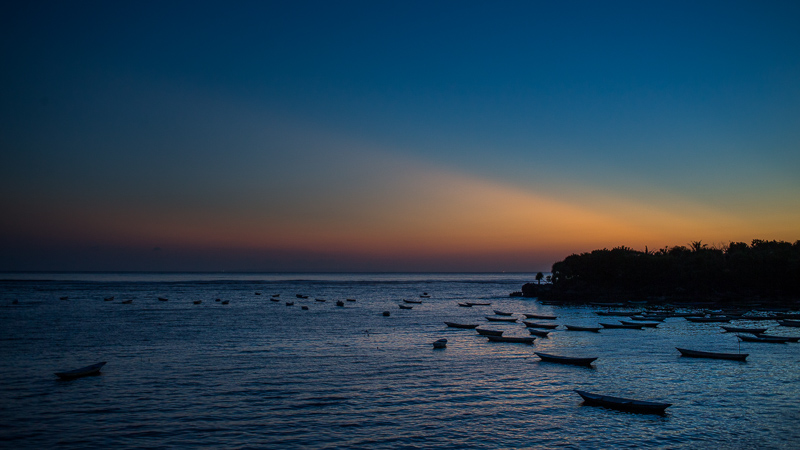 The fleet sleeps
I guess a thread that runs through my thoughts about the place is that the Balinese have an indomitable spirit. There are a lot of people with few resources packed into a relatively small area, and they continue to thrive, which is awesome. On the flip side, I feel like an awful lot of tourists there kinda run rampant and take advantage of the country, and that's not really something I want to participate in.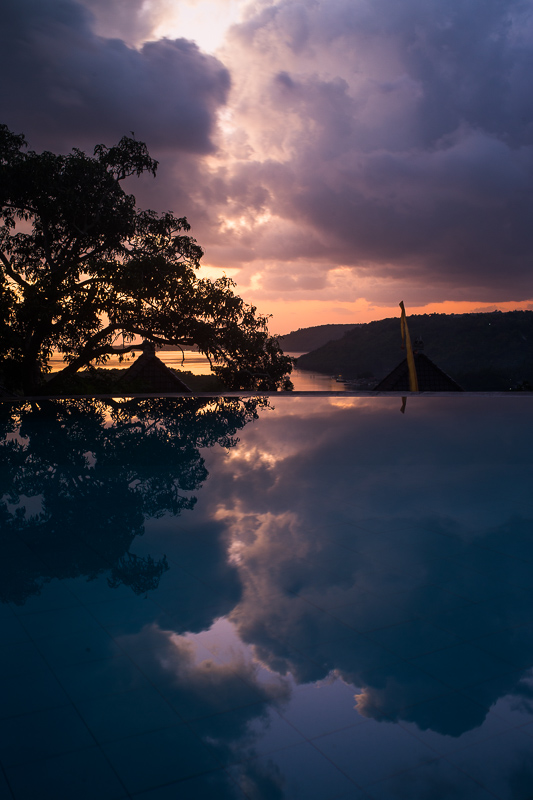 Stormy reflecto
Roadside supermarket
Sadly, I never snagged a photo that adequately represents burning plastic, so that's missing from this collection. Can't say my lungs are missing it, though.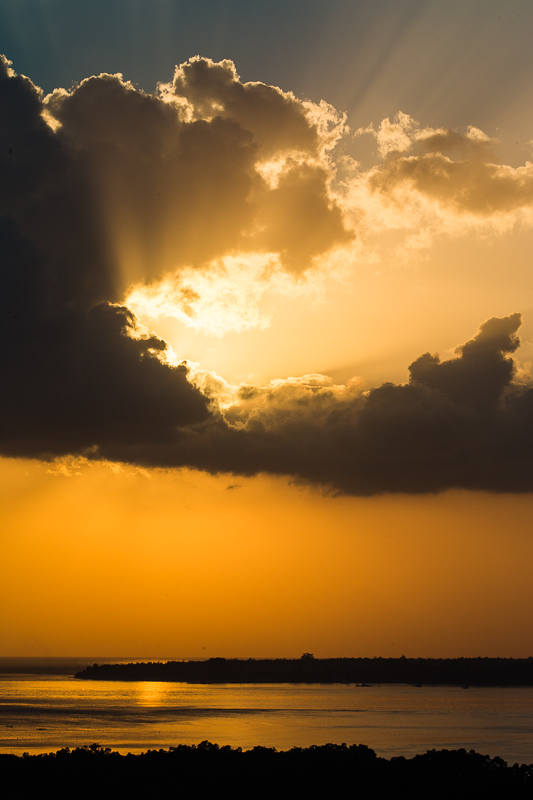 More sunrise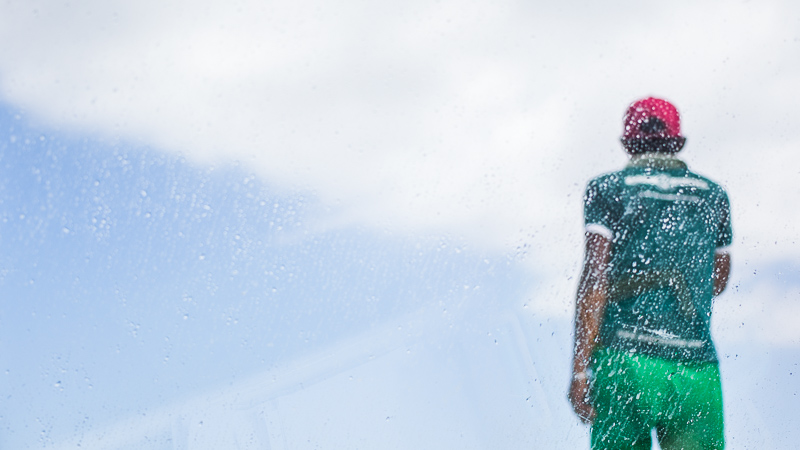 Awaiting departure
And if I had to do it with a single image...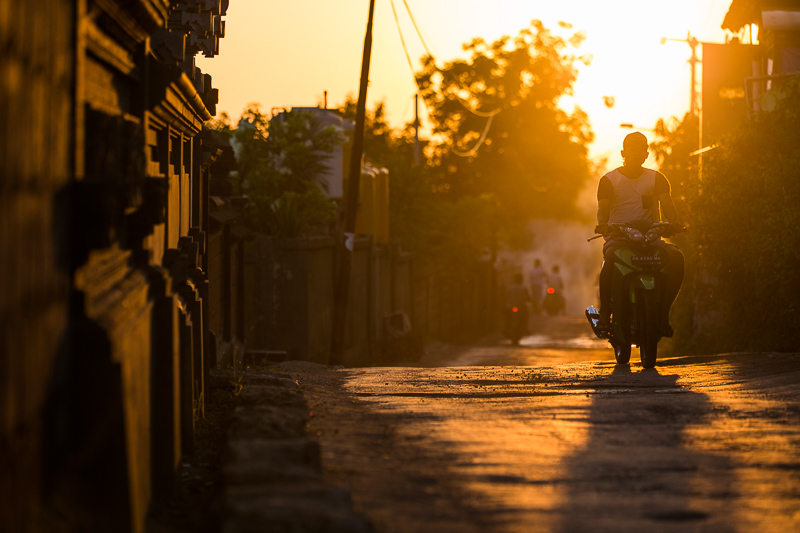 Scooter is life
Onwards!
-