With our short stint in the Blue Mountains complete, we trade a horizon of thick haze from boundless eucalyptus trees for the very recognizable skyline of Sydney. We've found a lovely Airbnb in Double Bay, and the hostess lives up to her Superhost qualification immediately. Turns out a bottle of wine and some recommendations for cool spots goes a long way!
Our agenda for Sydney is the usual city stuff of good coffee, food, and cocktails, but here, we've added more outdoors stuff than normal because, well, it's a mild winter and there are beaches everywhere. For context, "mild winter" means 24C/75F, so the soft Aussies are all bundled up in their scarves and puffa jackets, but that's nicer than a lot of New Zealand summer days, so we're practically naked.
That mental picture aside, Australia has an amazing culture of fantastic outdoor pools; practically can't swing a cat without hitting one. And of course they're all by the beach, because why not, and of course all the beaches are connected by trails, because obviously.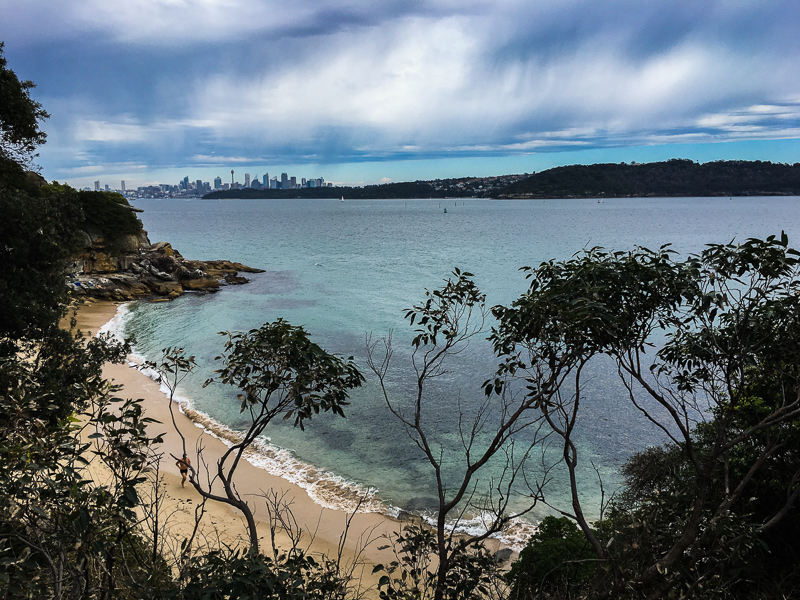 Somewhere around Hermits Bay
So on consecutive days, I head out on big runs to explore these beaches. First day is Double Bay to Bondi, and the sightseeing along the way is fantastic.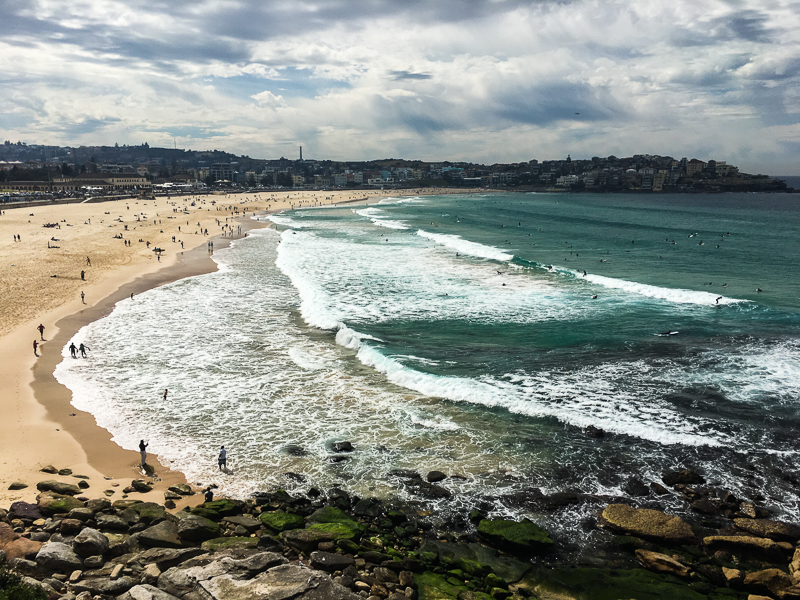 Bondi Beach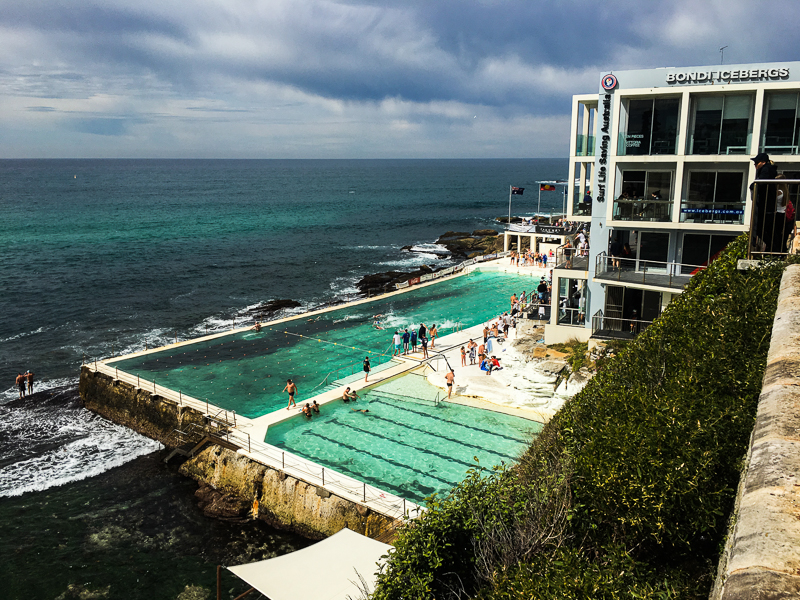 Icebergs pool
We swim in Icebergs Pool, where I absolutely freeze my tits off, but it's a once-in-a-lifetime swim, so no complaining allowed. We follow that up with the Bondi to Coogee walk, which is beautiful, but swarmed with The Hordes, of which we are part. We top off the afternoon with a beer or three in Coogee with some local friends; bonus!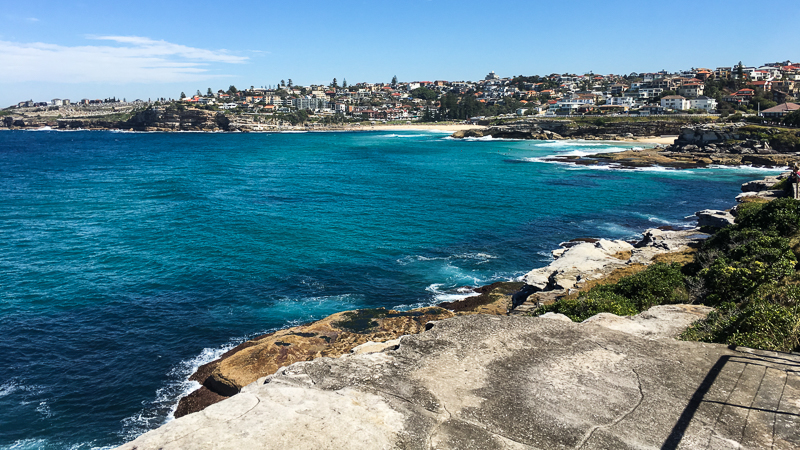 Along Bondi-Coogee walk
The next day, I run the other way: Double Bay to Pyrmont, past the Botanic Gardens, the Opera House, Circular Quay, and all the other sights. Definitely not the same beachy vibe as the run to Bondi, but far from awful.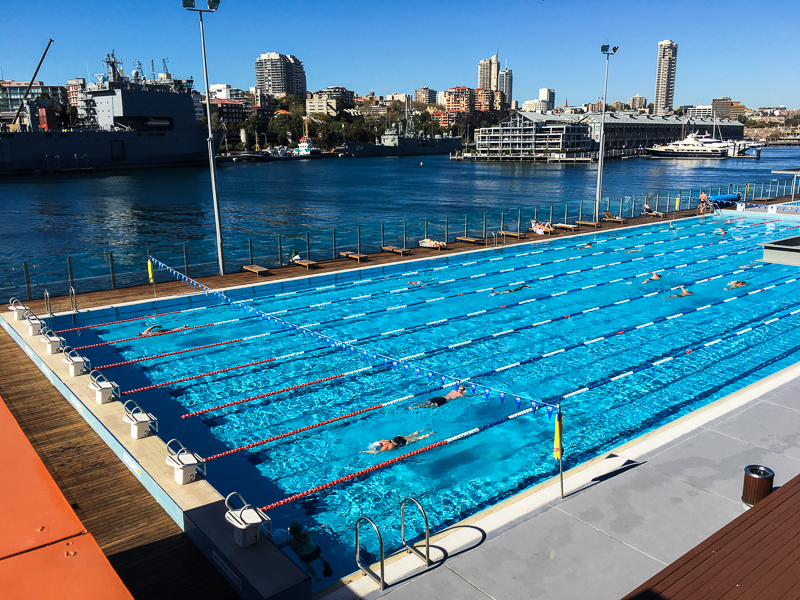 Just your average neighborhood 50m outdoor pool (@Botanic Gardens)
I could not have asked for better settings or better weather to go exploring by foot! The swim in Icebergs was memorable for all the right reasons, and I definitely feel fortunate to be able to design a couple days around these little mini-adventures.
Thanks for watching. Next up: some urban stuff.
-