Let's take a quick break from our normal programming to share a photo from the Alps. Next up was going to be the story of Murphy's ironman, but we're on the road and internet access is spotty here in the 1990s.
This is a photo from our back porch in Chateauroux les Alpes, overlooking Saint Andre d'Embrun during a stormy evening.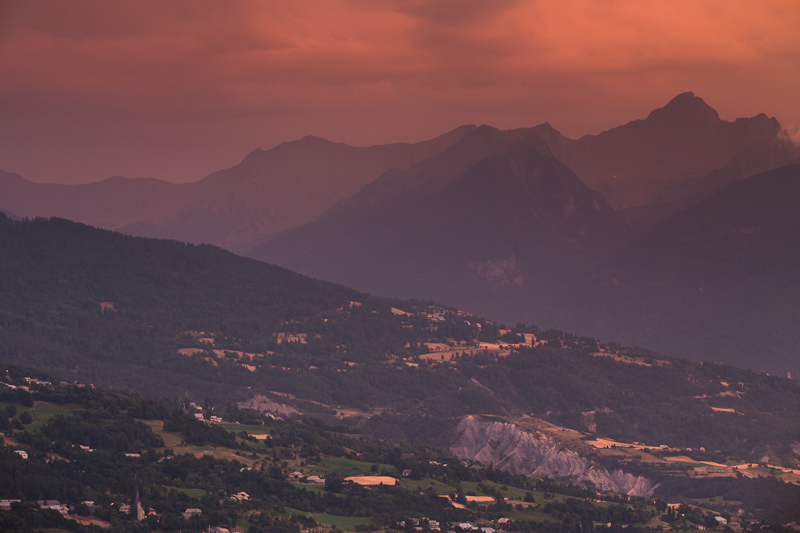 We're holed up in the Dolomites now; life is good. About the only benefit to being on light duty from an athletic standpoint is that I'm photoing a lot.
-