We escaped to Page, AZ to visit Chris and Lisa a few weeks ago, and my, what a trip. They played consummate hosts and tour guides, and we packed an awful lot into the few short days we were there.
Page ain't cheap to fly to, so Chris was kind enough to pick us up in Flagstaff and subsequently seized the opportunity to take us to a couple neat places on the way home. One of these was Navajo Bridge, constructed in 1929 and nearly 500' above the Colorado.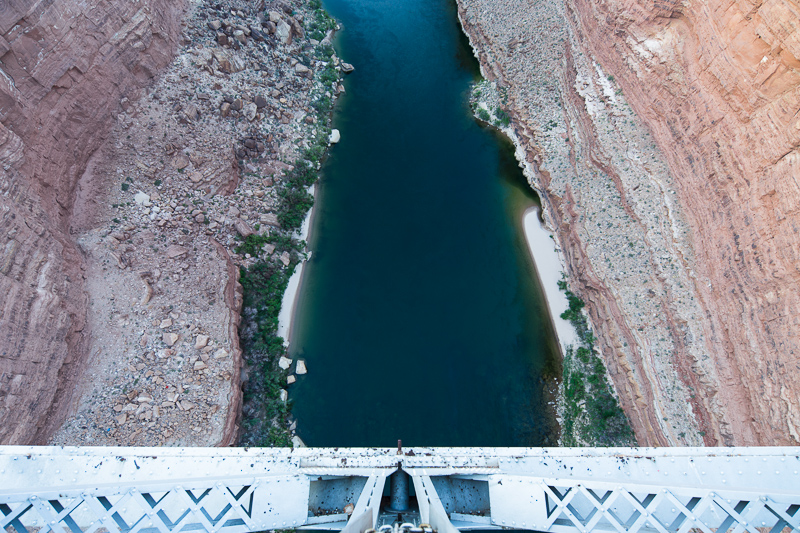 This is REALLY high up; gigantic canyon = deceiving scale
There's now a new bridge (1995), but the old one is still there and open to walk across. Historical importance: it's the only bridge across the Colorado River for ~600 (!) miles. It's right near Lee's Ferry, which was the old-fashioned (and only) way across before the newfangled bridge came on the scene. Whippersnapper.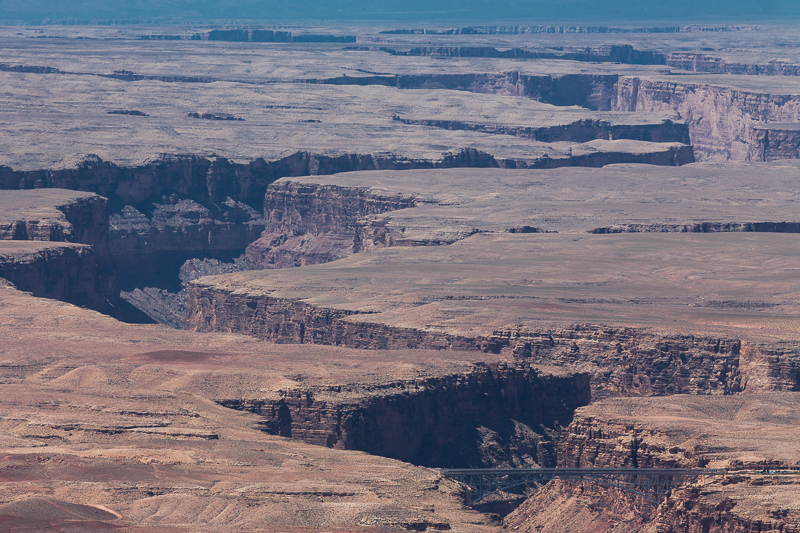 And from rather far away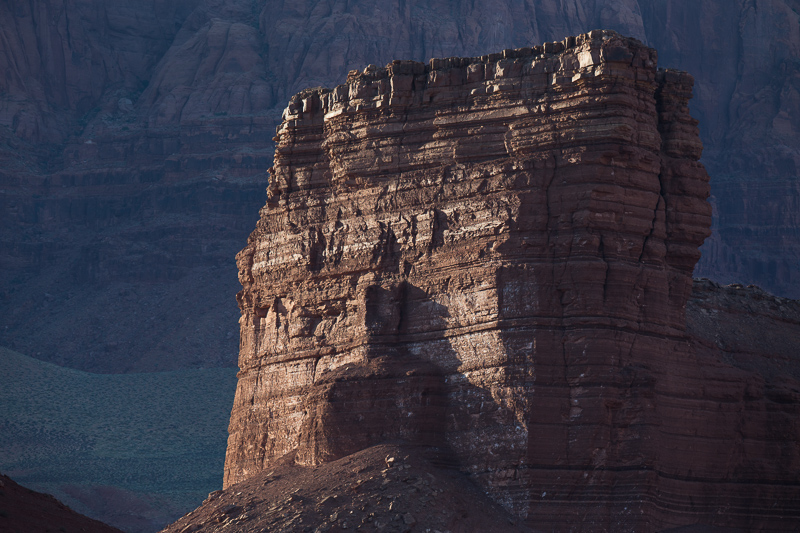 Bonus photo of last light on a rock formation next to the bridge
Pretty cool structure to crawl around on, but nothing compared to the stuff we'd see in the coming days.
-