A few days into our stay, we decided to recon the bike course for Embrunman, just to see what it was all about. I mean, we had a rough idea. The course's reputation, along with the elevation profile (yes, I shared this before), ought to have been enough.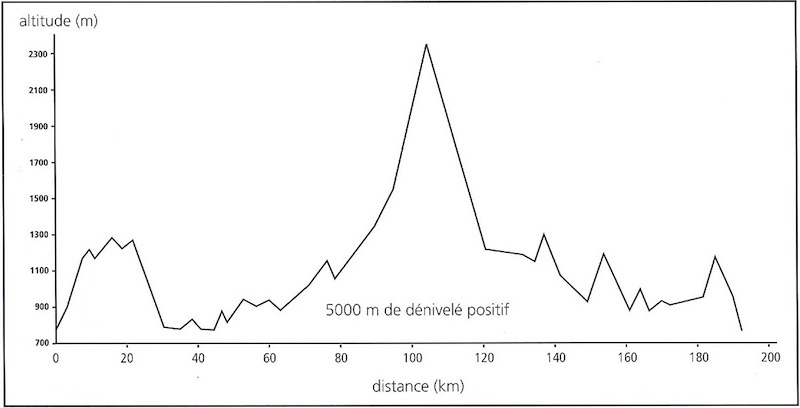 Izoard is the cute bump in the middle
Its centerpiece climb is
Col d' Izoard
, a comically arduous "feature" to put in the middle of a triathlon. However, our first look at the enormity of the first uptick on the profile proved that this course was not a one-trick pony. One short section was marked at 20%...
As we made our way around the course, we finally approached Col d'Izoard, one of the French giants. Izoard itself climbs over 1500m from the valley, and while most of it is pretty mellow, a lot of it is not.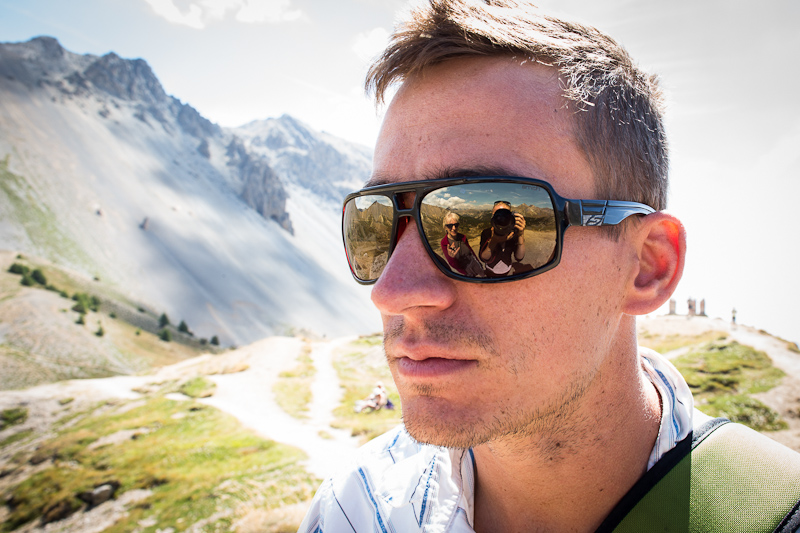 Ethel and her mum play self-portrait with me as prop
The view from the top is pretty amazing; even on a semi-clear day, we could see five ridgelines off into the distance. These roads deposit us charmingly high into the mountains, where dramatic landscapes are right in front of us instead of far off. Trails abound, and it's not uncommon to find entire families picnicking in places that would otherwise take hours and hours to get to.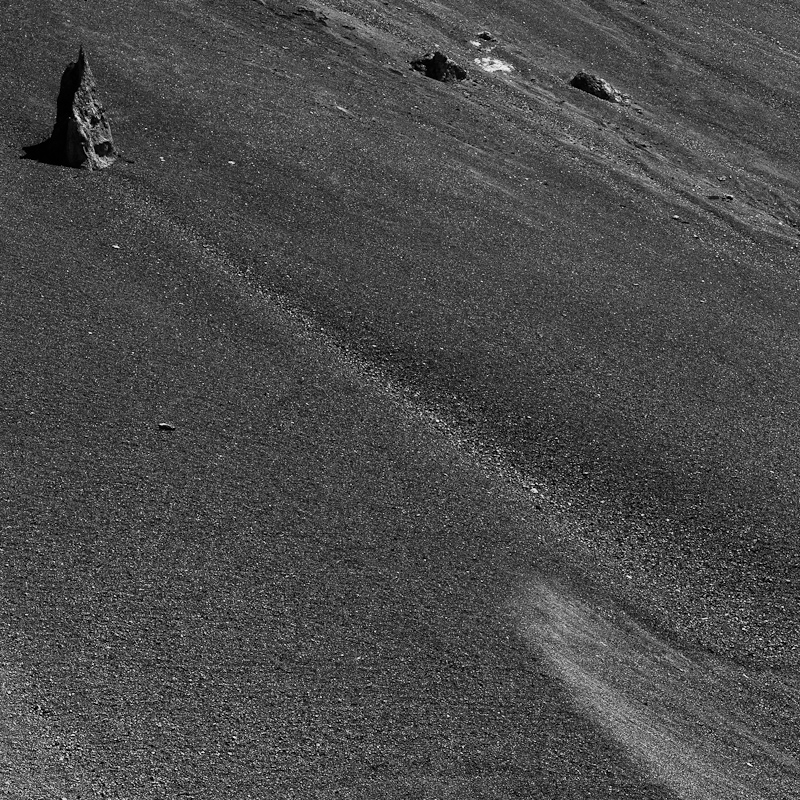 Moonspike
The road drops dramatically away on the far side, serpentine g-force generators beckoning the brave. Those willing to unlock the mysteries of two tiny contact patches squirming on grip-granting asphalt will be rewarded with an exhilarating trip down the dragon's spine.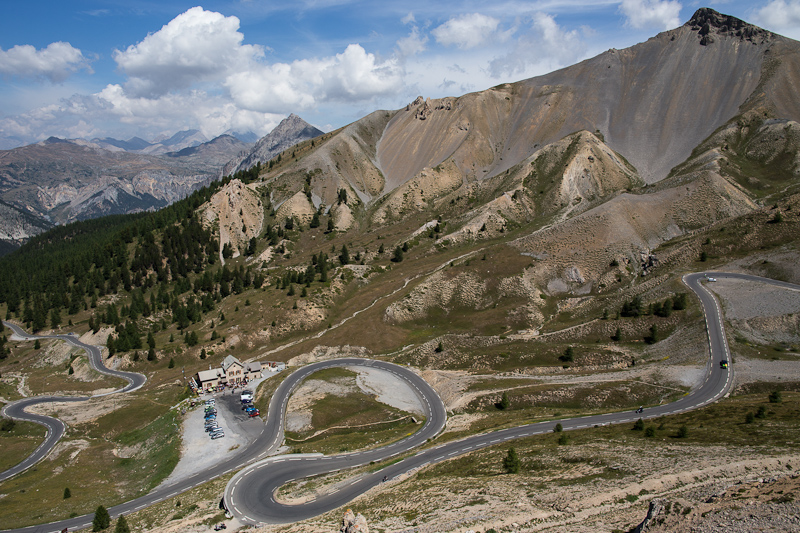 Izoard's secrets lay herein
Unsuprisingly, this is about where I got a little bit bitter. Cars and RVs are second-class citizens on these roads. Nimble machines, like motorcycles or, oh, say, bicycles are the kings of the road. Two-wheeled transportation is so deeply ingrained in French culture that cyclists of all ages and fitness levels are revered on these roads, nary a complaint from "inconvenienced" motorists. Not to mention that they get preferential parking up top by virtue of their size! After my first trip to this area a couple years ago, driving up any of these passes seemed like a waste of time and fuel.
And here we were: the enemy, cluttering the road with our awkward, inefficient machine. I pined to be in the shorts of every single cyclist we passed on the way up or down. Since that sounds fantastically dirty, maybe we'll switch "shorts" to "shoes." Anyhow, I put it out of my mind, forced myself to forget that I wouldn't be turning myself inside out over this stretch of road in a few short days with a thousand anonymous brothers and sisters.
We careened down the descent, engine braking wildly insufficient to keep our speed in check, even in second gear. Down and down and down we went, finally reaching Briancon. We took a quick trip through the touristy but still awesome walled city and then continued on our circumnavigation of the racecourse.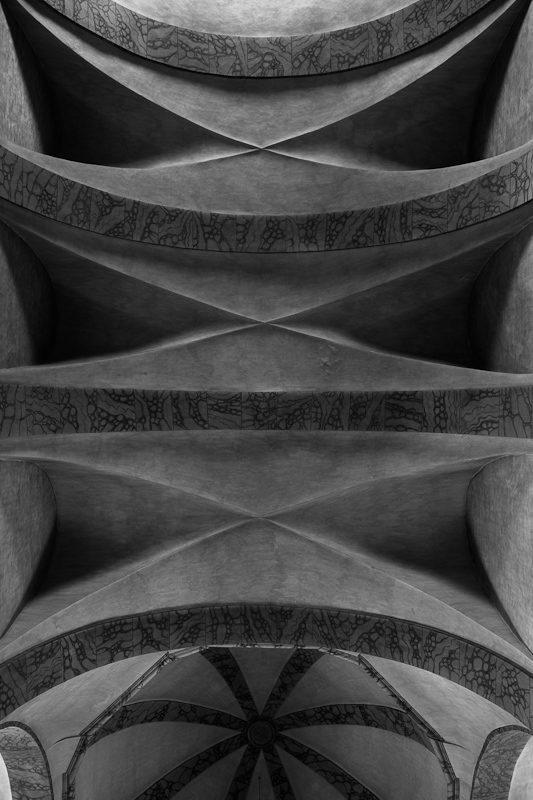 Chapel ceiling in Briancon
By looking at the course profile, one might assume that it's not too bad after Izoard. Mm hmm. While there are no "big" climbs left, the little ones are big enough and relentless enough to make their point. Cruelly, one of them climbs 600 feet in under a mile.
By the time we made it back to Embrun, I was exhausted from sawing the steering wheel back and forth across these roads all day. While a different kind of exhaustion is inevitable if one travels by bike, suffering up and swooping down through employment of self-propulsion is obviously the right choice. Although, having a proper automobile like a Lotus or a GT3 would probably be OK, too :)
Next up are some geological oddities that nearly claimed my life, or at least some bones. Stay tuned!
-