When we finally descended from the demoiselles, it was near dark. Grateful to be on flat ground, my only real objective was getting back home, but I had the misfortune of turning my head towards the river and seeing something worth stopping for.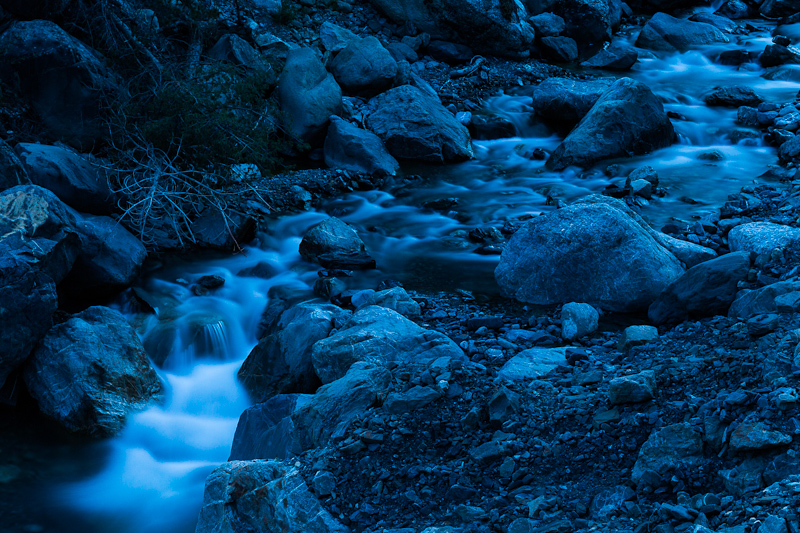 The full scene
Photo geeks: 30" exposure with the 90mm tilt-shift at f/5.6. The tilt axis is rotated about 30 degrees from horizontal to match the terrain, at it only took about one degree of tilt to bring the water into sharp focus. As noted, it was minutes away from darkness, so I'm not entirely sure how I got this properly focused, but hey, every squirrel gets a nut sometime!
And since you're stuck viewing this at web-res: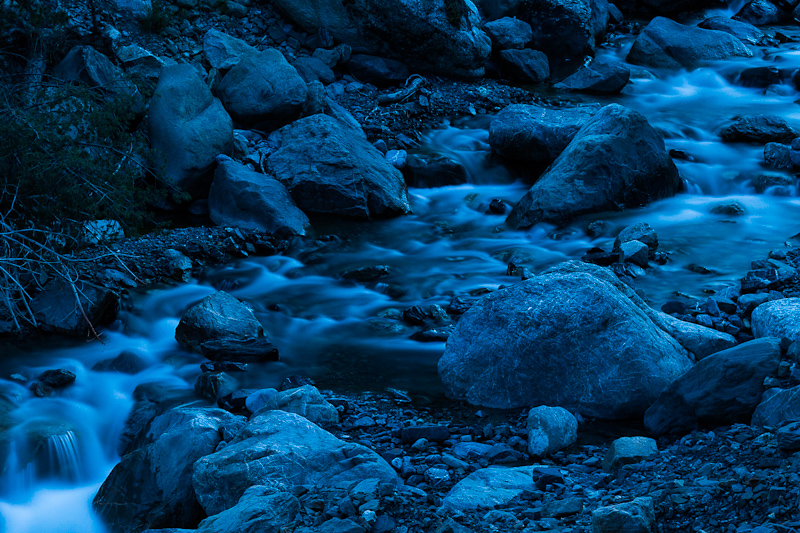 Bonus crop
We've only got one more hike to get through before we shift from France to Italy...new terrain and sights soon to come!
-