Our apartment in Alleghe was pretty ideally located. Literally steps away from everything we could need (coffee, wine, pizza, gelato, bread, fruit, veg, meat, beer, beach, Wi-Fi), we were also graced with a balcony view that left little to be desired.
Below are four photos of one wee end of the Civetta group, taken within a space of about 12 hours, all from the balcony. I was amazed by how much the rock's character changed throughout the day as the sun traversed the sky. This cycle repeated itself fairly regularly, every now and then interrupted by clouds or mist or wine.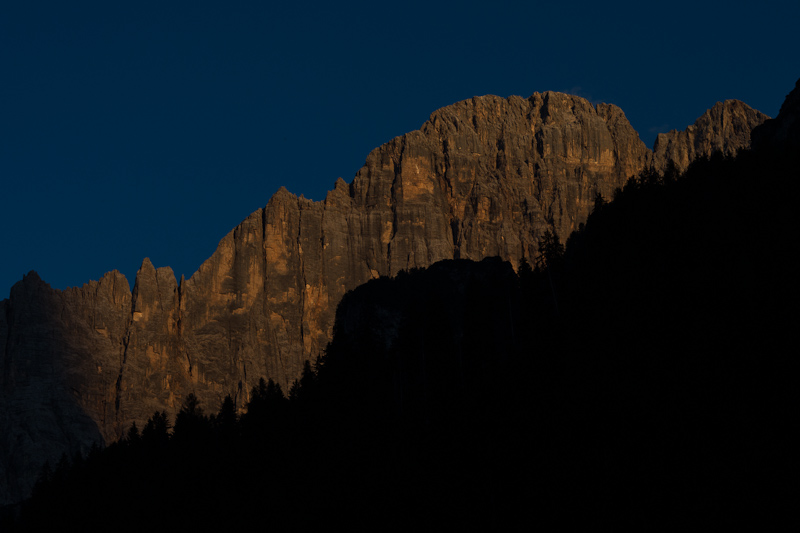 Civetta, afternoon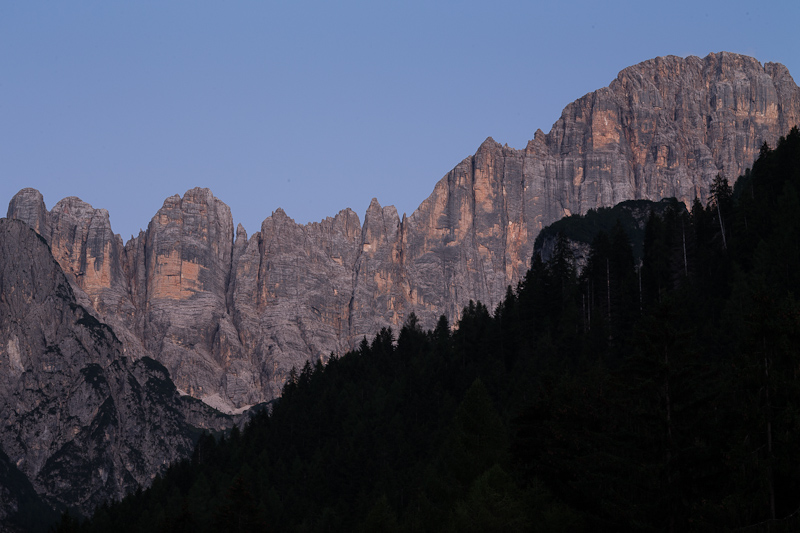 Civetta, evening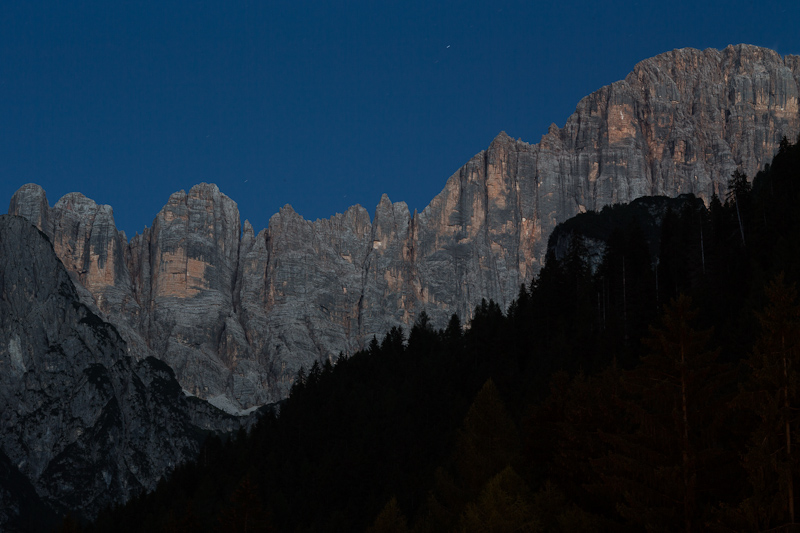 Civetta, first stars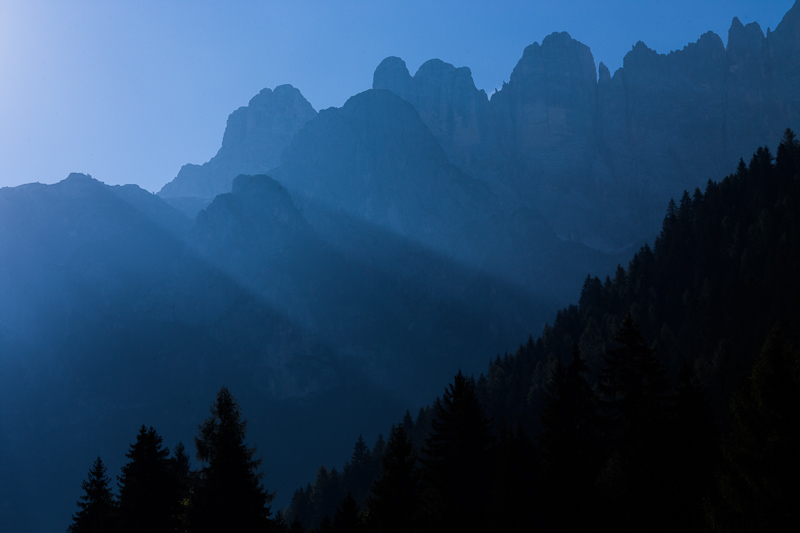 Civetta, morning
And...you ain't seen nuthin' yet. We've got some more facetime with this imposing mountain in some upcoming posts...
-