This is a teaser for the next couple of posts. Long story short, we hauled the entire crew up the mountain to spend the night at Rifugio Tissi, a stunning hut that basks in the glow of Monte Civetta.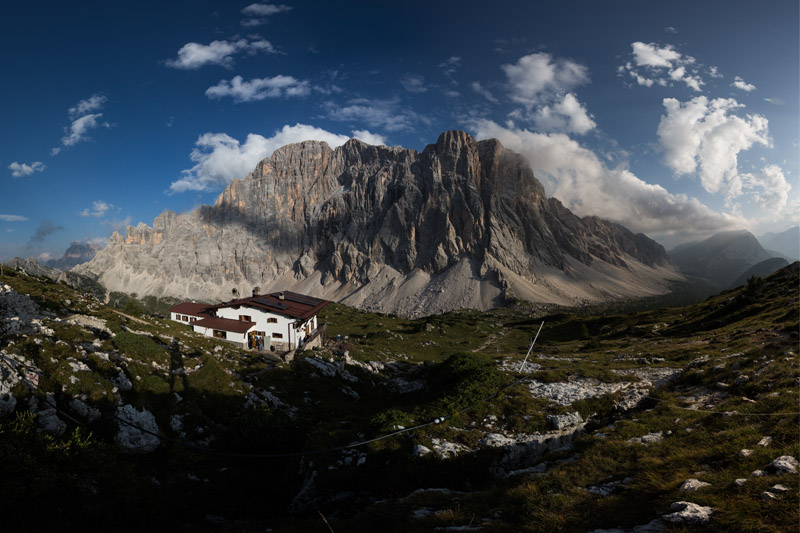 Rifugio Tissi, dwarfed by Civetta (click for larger)
The next two posts could be pretty cool, kids. Also, sorry for the week of radio silence. Life intervened.
-