I suppose I needed a week off from this most glorious of side projects; sometimes writing and posting images for you vampires feels a little burdensome, and the rest of the time, it feels rewarding and passion-worthy. Or maybe I was just too busy at work. Your call.
We continued our meandering yet purposeful trek out to Alstrom Point. Perched high above the lake, the views up there are fairly ridiculous. Dramatic foreshadowing...the bag carrying my usual payload of camera gear was a little heavier than normal, though...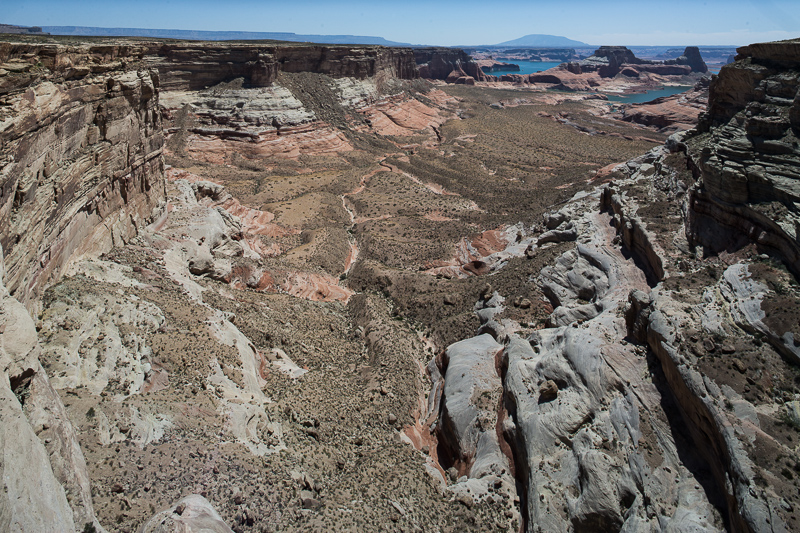 Almost there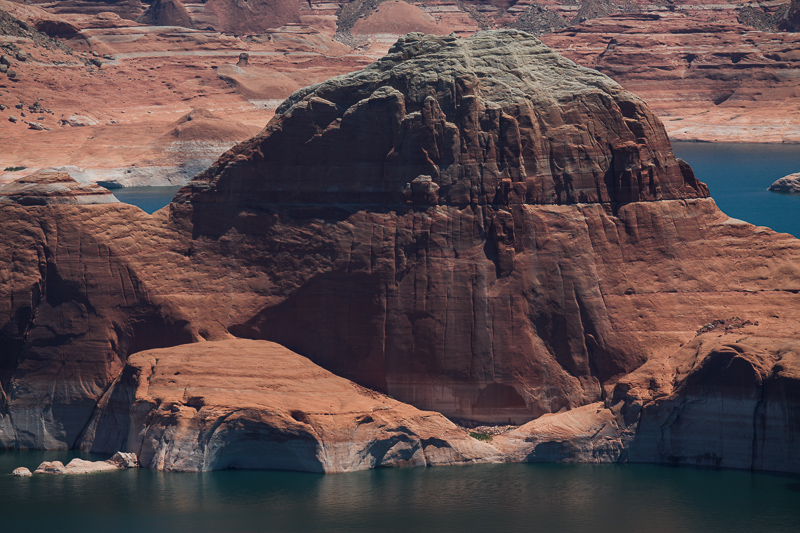 Lake rock detail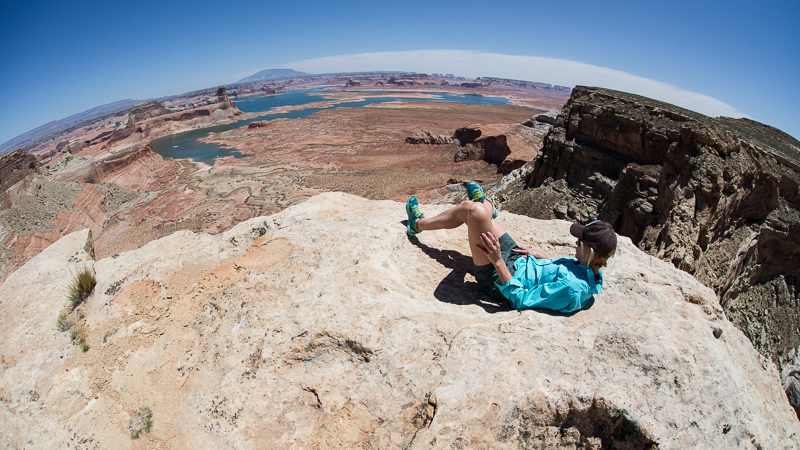 Taking it all in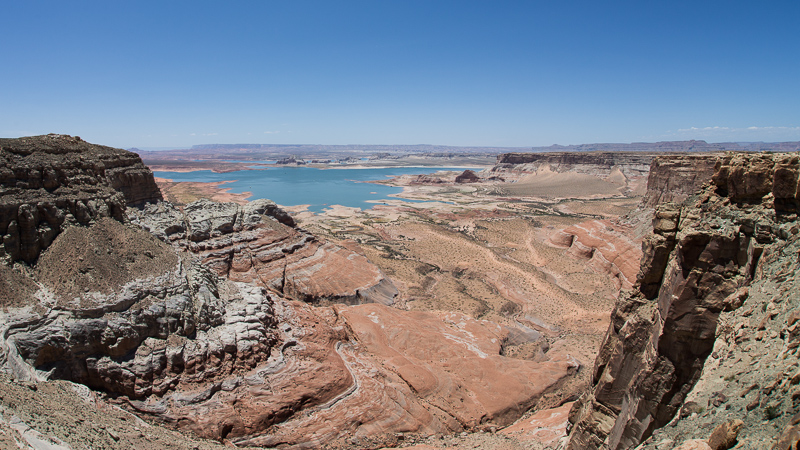 View west
I took the time to make yet another giganto-pano pointed to the east. I haven't linked the biggest version, or even the kinda-big version. The whole thing is something like 750MP...in it, I can count people walking on the beach under Gunsight Butte (upper right-center of frame)...yowch.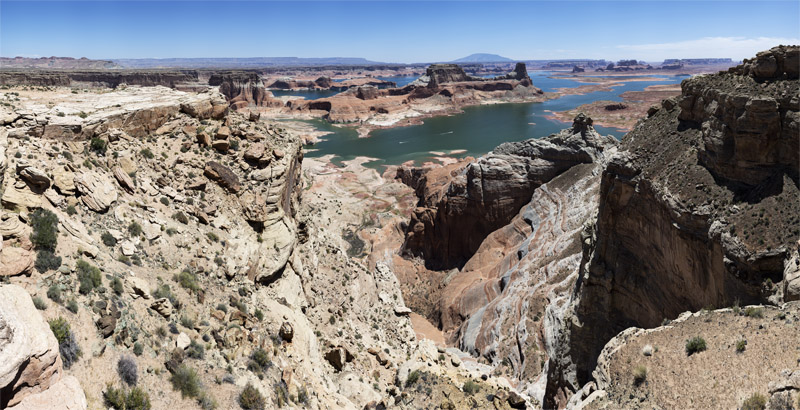 Lake Powell and beyond from Alstrom Point (click for bigger)
And then when Chris wandered back close enough with his camera, I asked him to make a couple photos of Ethel and me. Unbeknownst to him (and anyone else, for that matter; I greatly value the element of surprise), I prepared and deployed the aforementioned extra payload. It happened to be a lovely ring that I'd brought back with me from New Zealand several months prior. 3 relevant comments: first, it's fantastic to have excellent friends who are also excellent photographers; second, getting down on one knee with a broken foot is an awkward proposition (pun intended); and third, she said yes.
Chris
beat me to press by months
with his photos and account, but he's kindly allowed me to share more of his photos here.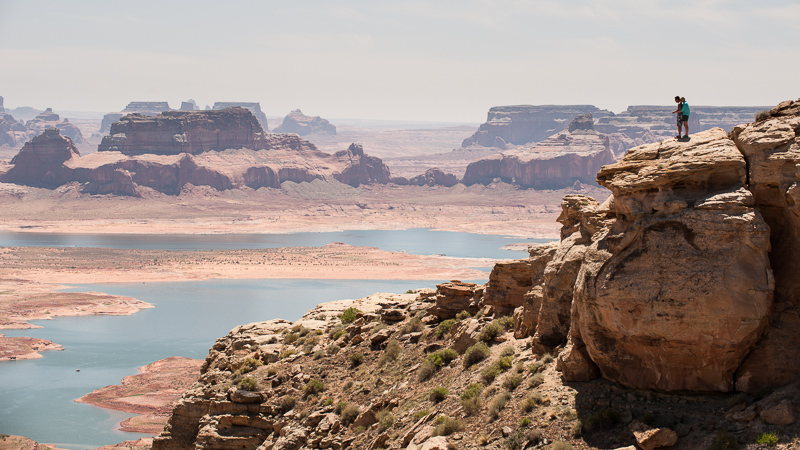 When all else fails, find the edge of a cliff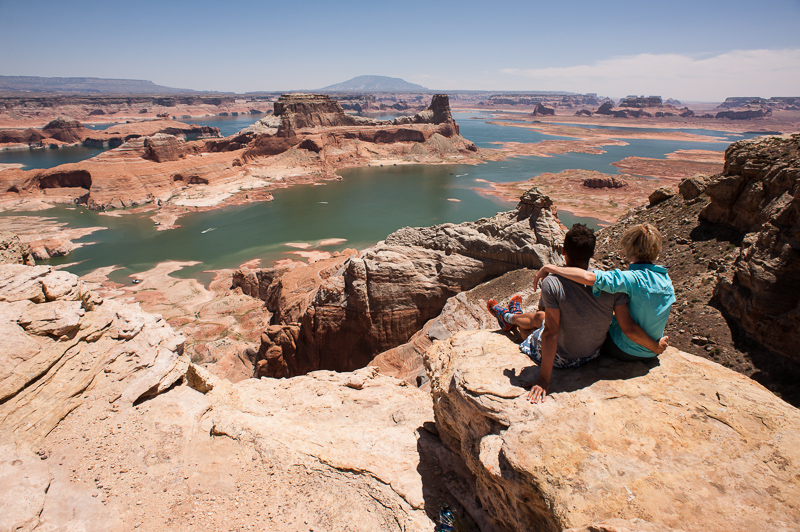 Not too shabby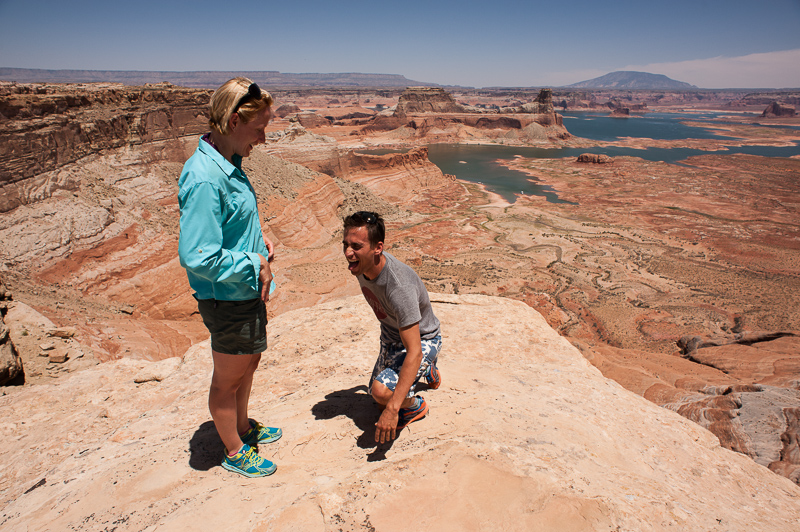 Um, ouch
So without waxing all sentimental and whatnot, we'll just call it a Good Day and leave it there.
And here's a bonus from our hobble back to the car.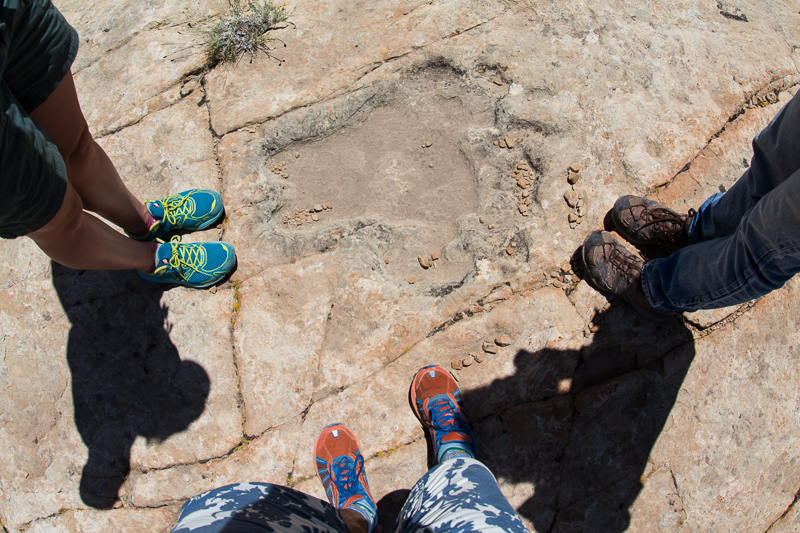 Is that a really big footprint...?
-