OK, we're stepping into the time machine for a few posts. Yay for backlog! Next stop...February. Yikes.
It's not often I get to pull a fast one on Murphy. So when we got word at work that we were taking a company trip to Hawaii and we were allowed to bring our partners, it took every last bit of restraint for me to keep my trap shut and figure out what it was going to take to keep this secret.
The travel arrangements are the easy part. It's much much harder to avoid slip-ups in casual conversation, and harder yet to ask workmates to be mindful of what they're talking about if Ethel's around.
Long story short, she got the designated dates off work, I wouldn't even give up what our mode of transportation was but did offer some packing tips, and when we arrived at Rory's house the morning of the flight, I handed her a boarding pass to Maui. Fun stuff.
Murphy's Law, pun intended, however, made sure that it wouldn't be easy, as about the only winter storm we had last year threatened to keep us from our flight in Sacramento. After some tense moments over Donner Pass, we were cleared for takeoff, both literally and figuratively.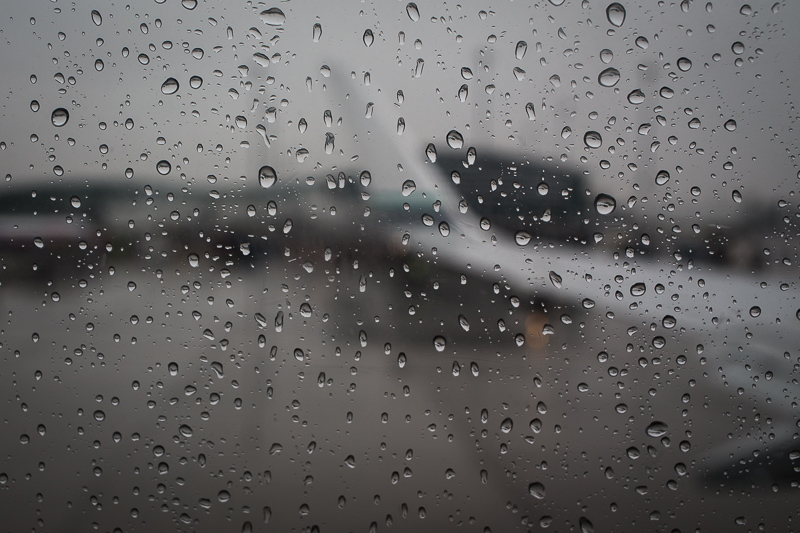 Rain is much nicer from behind a window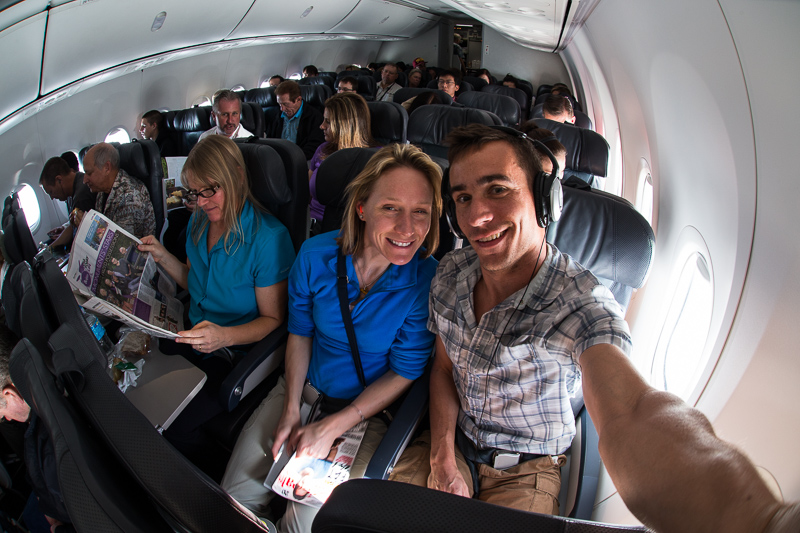 Next stop...not winter!
I've opined at length about my love for photoing during flights, so I'll stay off the soapbox. What I do notice is that the lighter I've packed, the more likely I am to have the camera out, and that held true here. My packing list for a 4-day trip to Hawaii is something like boardshorts-flipflops-sunnies-camera. And bike shoes and pedals, but more on that another day.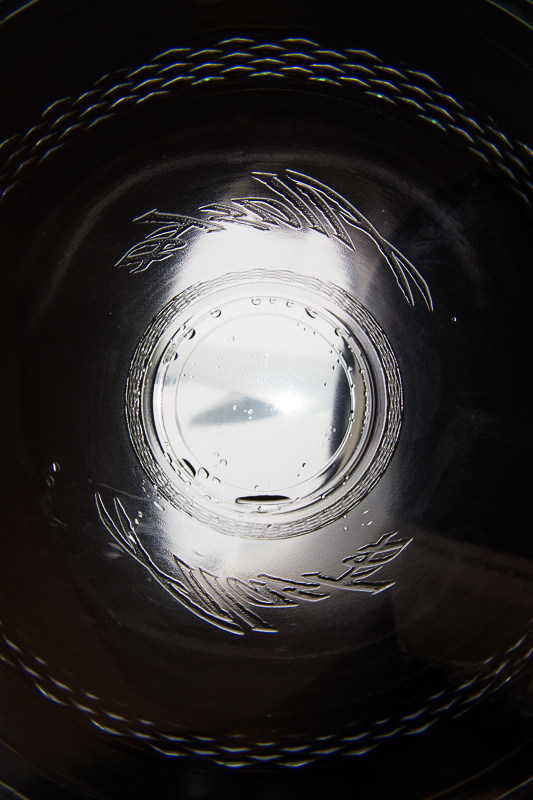 Creating new photo accessories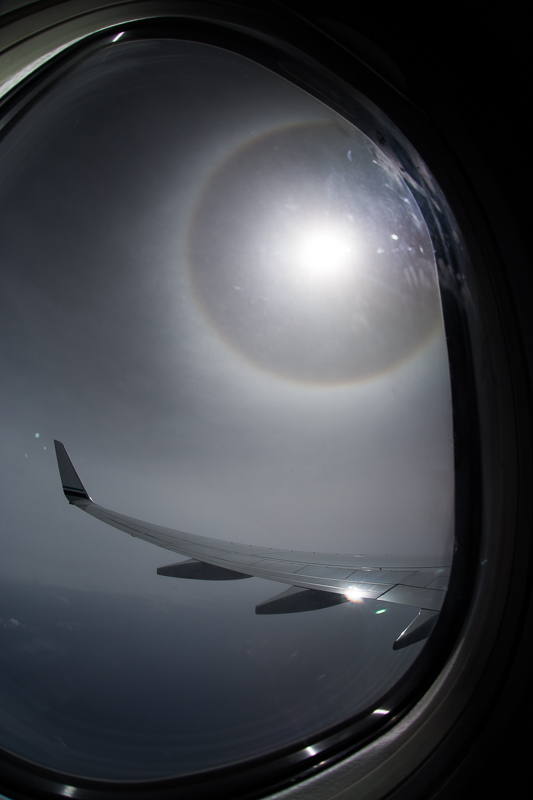 Sun halo!
Sun halos are awesome, by the way, and you can read more about them
here
.
Climbing higher
I'd be totally OK with making a side job out of in-flight photography.
Upon arrival in Maui, our first order of business was waiting an hour to get our five rental cars, followed by a descent into the maelstrom that is Costco. After stocking up on stuff to eat and drink in our condos, we finally traversed the island and got up to a whole lot of nothing.
Complaining about the length of the travel day or the chilly weather in the tropics are both pretty #firstworldproblems-ish, but the evening didn't hold much more for us than a big pile of tacos and a couple beers. And a couple obligatory dips in the ocean.
-