Stepping back into the time machine from our quick trip to Hawaii last year...
It's no secret than many top-notch landscape photos are made either very early or very late. Like, OMG, either way, it's probably going to conflict with a decent night's sleep. As such, a few hours of jetlag/time zone difference is usually an elegant tool to get oneself awake at those unfriendly hours for some photo time.
So when I awoke at 4am or whatever on our first morning in Maui, instead of forcing myself back to sleep, I just scurried out with my camera and tripod. This part of Maui was so busy during the day with the whole tourist thing that having the opportunity for some peace and quiet was pretty golden.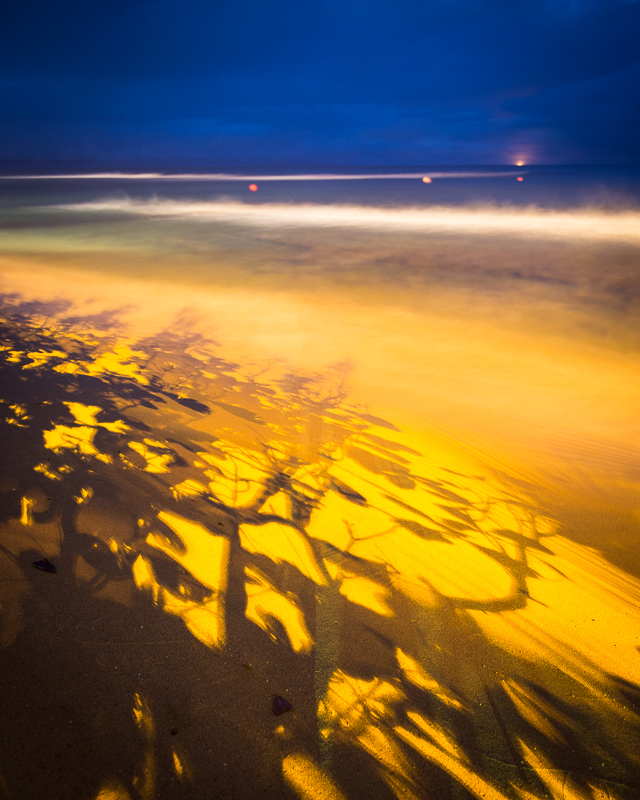 Resorts still provide light (distant light is Molokai)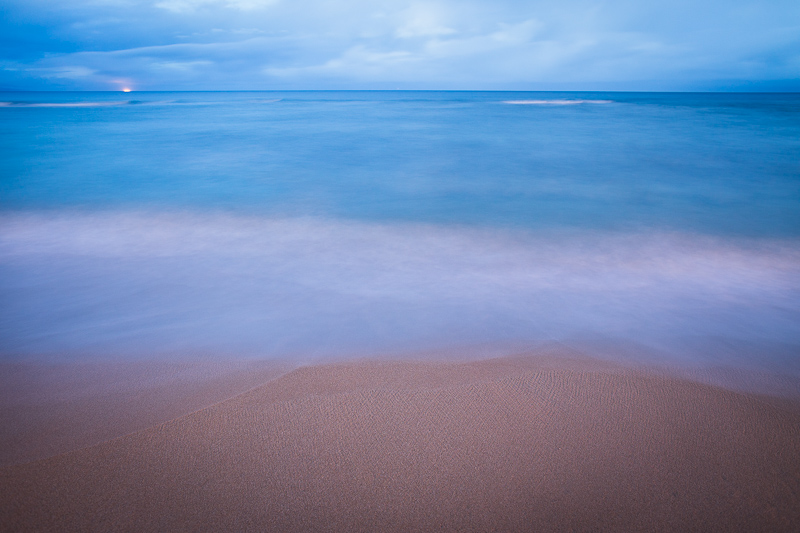 Silky ocean (Molokai again in distance)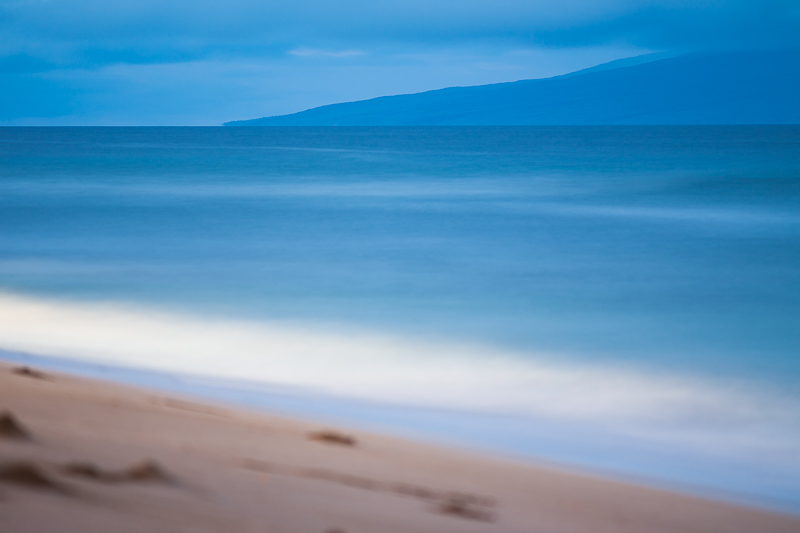 Lanai awakens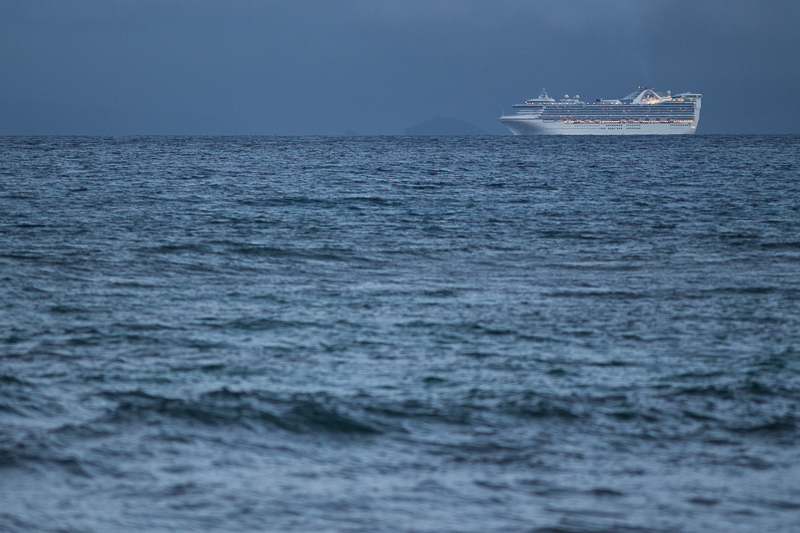 Scourge of the high seas
I have to admit that I rather enjoyed just experiencing the night giving way to day. Light rose, activity increased, tide encroached, runners ran, artificial lights blinked out (finally), Murphy appeared, and I got hungry.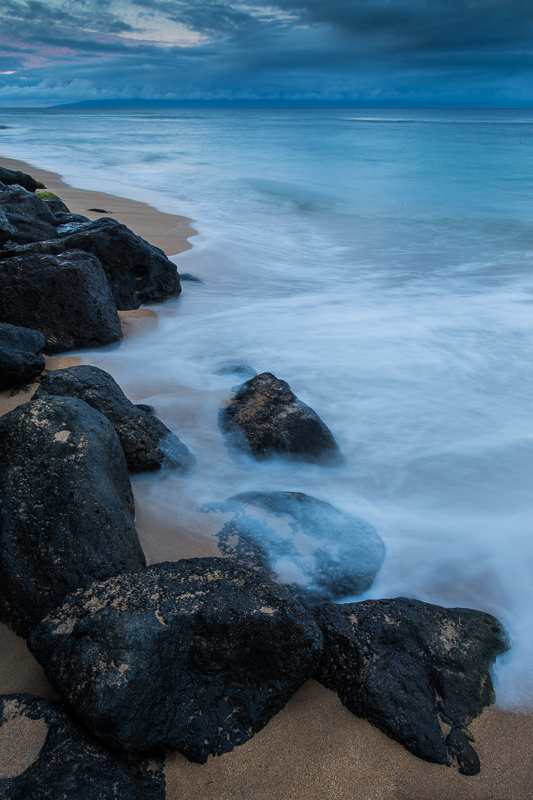 Tide approaches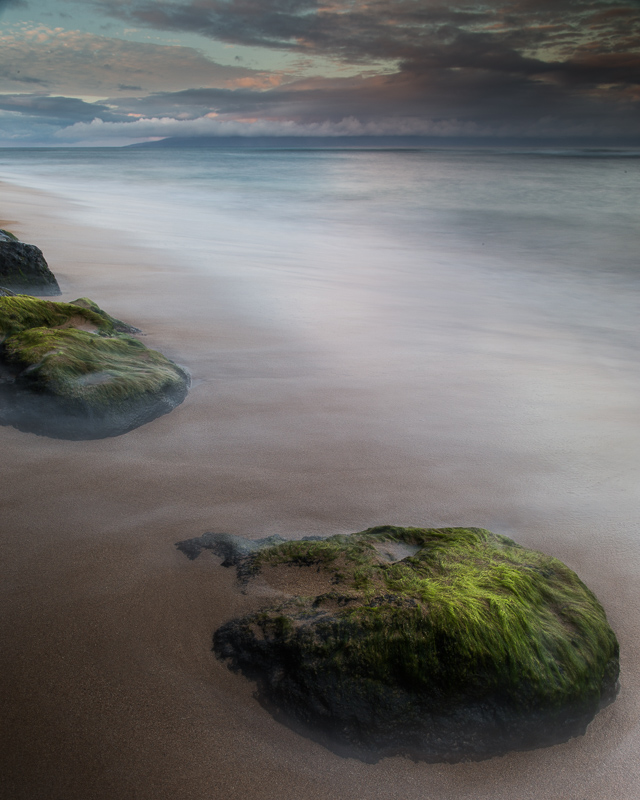 Neon rock
And here's another photo for the purposes of some foreshadowing. That mountain in the back doesn't look that big as it's not steep, but it rises 10,000' from the sea. It's Haleakala and it's massive.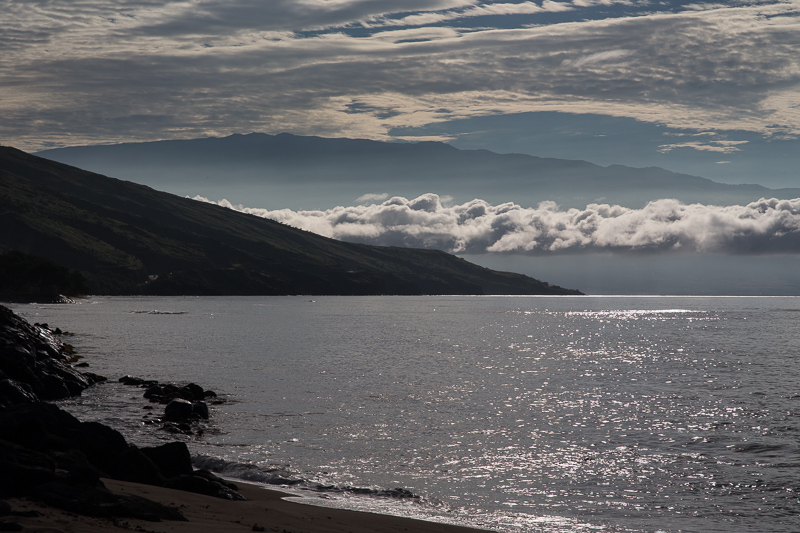 The behemoth looms
So more on that later.
-