Our final stop on the way to the airport is to wash the accumulated filth of Iceland's back roads off of our rental car. I imagine we get some strange looks as our brown car turns black in such close proximity to Rental Car Return, but you do what you gotta do, right?
In just shy of two weeks in this jewel of a country (yes, Standard American Vacation style), we've met incredible people, seen unbelievable landscapes, run a jaw-dropping race, consumed fantastic food and drink, endured biblical weather, and generally just had a rad time.
As such, we're pretty gutted to be leaving. About all I can leave you with is a few customary photos of air travel, which continues to fascinate me: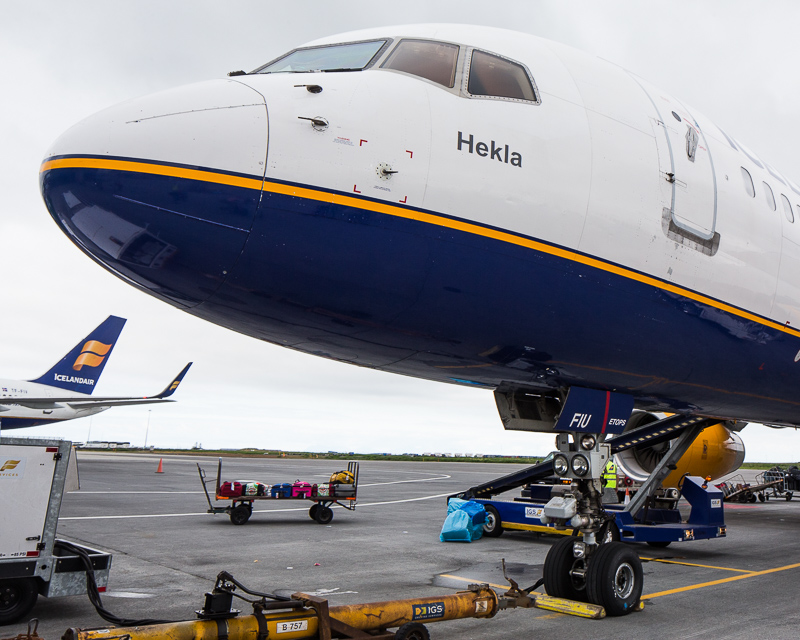 Fair Hekla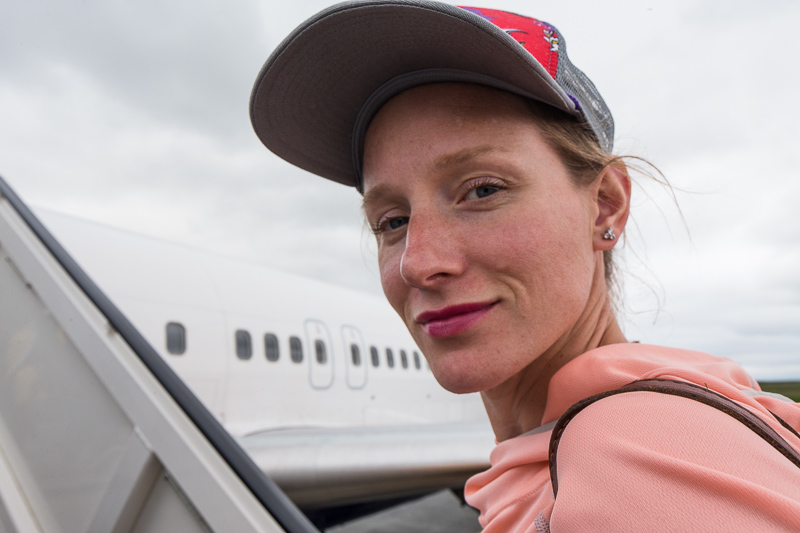 Fair Murphy
Fair Greenland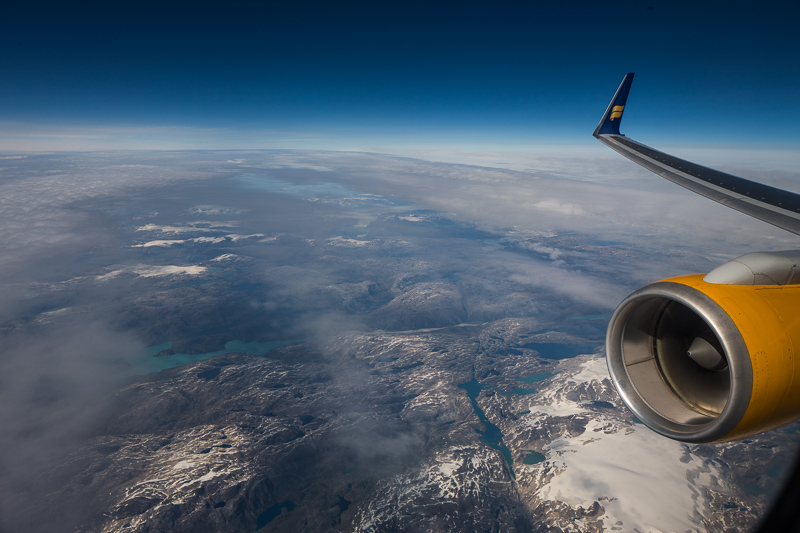 Hekla+Greenland
We remain deeply in Joe's debt for his enthusiasm to show us his new stomping grounds and to introduce us to such fantastic people. I hope any of you travel bugs who haven't yet seen Iceland take ANY opportunity you have to spend some time there!
Final humorous note: during our layover in Denver on the way back to Reno, it becomes fully dark outside for the first time we've seen in 12 days. My brain detects this and instantly plunges my body into a deep deep sleep. When it's time it's time!
-