When we got to New Zealand last year, we rented an awful little car for a couple of weeks to get around, spending our evenings scouring online classifieds for something more permanent.
When we found what we wanted, we made arrangements to drop our rental off in Christchurch after collecting our new whip. This, of course, meant driving to Christchurch to make everything happen, and while the drive is 6 hours, it's absolutely stunning and consequently nothing to complain about.
These are two instantly recognizable views from Lake Pukaki towards Mount Cook (Aoraki).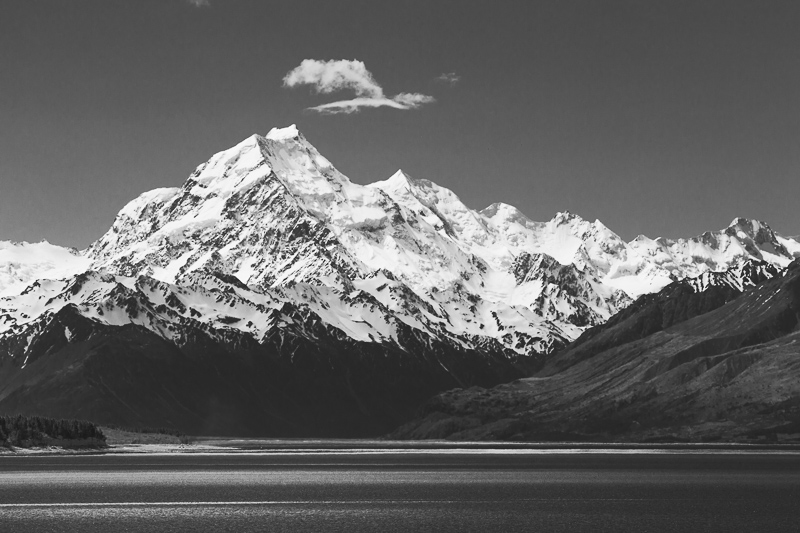 Her majesty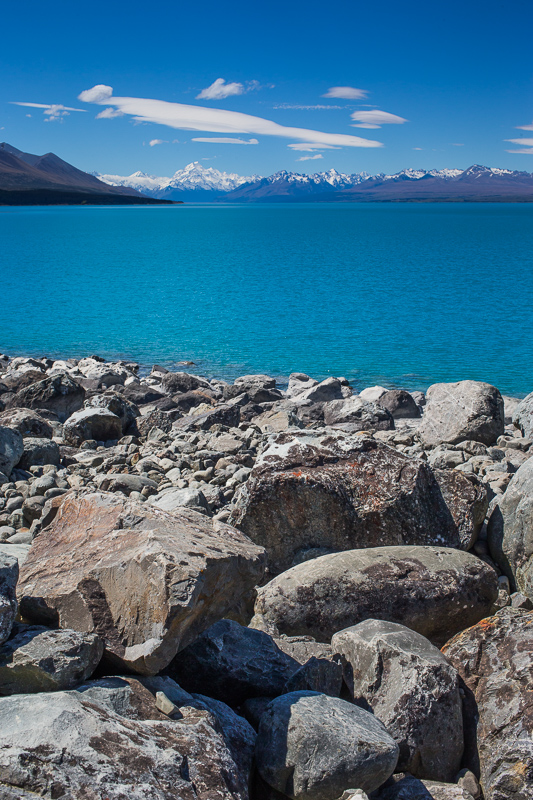 Rocky Pukaki
I wish I could weave you a story about trekking for days through remote wilderness and coming around a corner to be graced with this view, but really all you have to do is park your car alongside the highway and walk about 10 meters to the shore.
Lake Pukaki features surreal coloring (
visible from space
), but it's not at its finest on a sunny day. In my ancient memory, I recall seeing a ghostly glow on the underside of the low clouds while still many kilometers away from Pukaki, and of course I don't have a photo of this, so let it suffice to say that it's a special place, whether you get a view of Cook or not.
-