After my stop at the Clay Cliffs, I choose to interrupt my journey to Christchurch once more, this time for a run. My legs are still supremely damaged from my romp in the Remarks, and sitting in a car all day can't be great for that.
Lake Pukaki presents itself as a perfect opportunity to stretch the legs and take another jaunt through paradise. Pukaki is wildly colored from glacial runoff, and its unique hue is
visible from space
. I recall approaching it by car a few years back on an overcast day: from ~50km away, I began to see that the undersides of the clouds above the lake were glowing turquoise from the water below, and all the other clouds in the region were the customary dull-gray. Unforgettable sight.
Pukaki also lies along the partially-completed
Alps 2 Ocean Cycle Trail
, a ~300km-long trail that's being constructed from Mt. Cook to Oamaru. This means fresh and perfect trail to run on!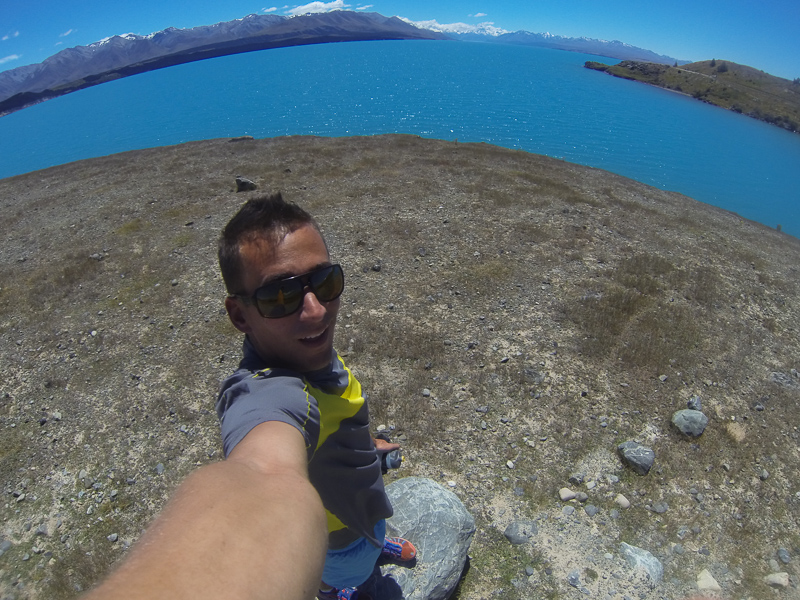 On a scale from 1 to Smashed, I feel about like an 8 when I start, but I'm swiftly overwhelmed by the beauty of this shoreline and forget the awkwardness. The water itself is otherworldly, and the views across to the Southern Alps are nothing short of inspiring.
Thus, it's no big surprise that I'm not really paying attention to how far I've gone, so when I finally feel Half Used Up and turn around, my GPS-dealie says 6 miles. Haha whoops.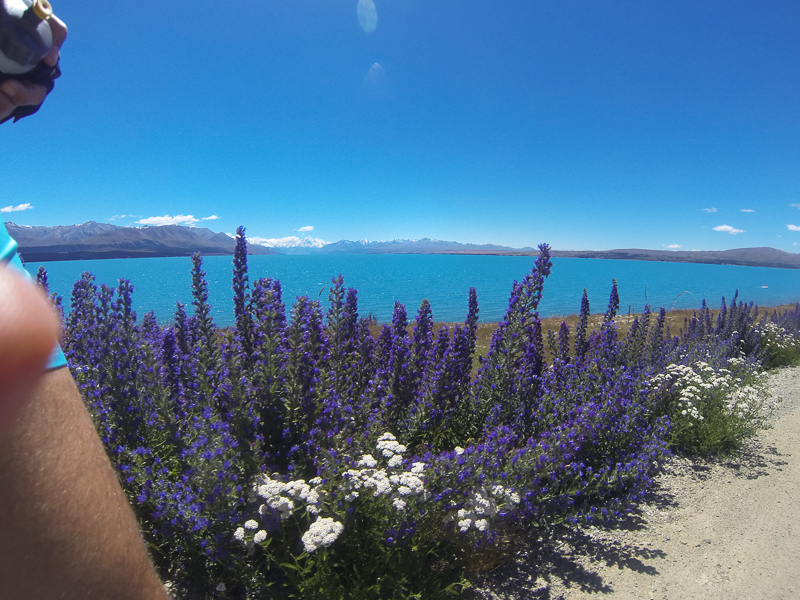 I make it back to the car with another glorious 12 under my belt and promptly chuck myself into the ice-cold water. Full rejuvenation instantly accomplished. There's a chance that my stunt interrupted a Japanese couple's wedding photography session, but I can only hope they enjoyed the show.
Next stop, Christchurch!
-